Guide to Home Buying in Calgary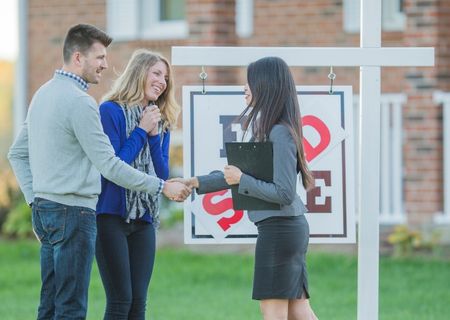 As you begin the search for your home in Calgary, having the right team on your side is an absolute necessity. In order to find the property that meets all your criteria, start by making a list of what you are looking for. We are always ready to help you find the home in Calgary that will meet your needs and wants, so contact us any time.
To begin making your home buying checklist, think through these questions.
Where do I want to live?
Calgary is one of the best places to live in Alberta, a family friendly city that boasts excellent public transit, high quality education, plenty of things to do, and access to amazing vacation destinations within just a few hours' drive.
After you decide that Calgary is the right place for you to buy a home, begin to narrow down your choice by looking at the different quadrants and neighbourhoods. Our community profiles can help you identify that community that is the best fit for your household.
Consider what you are looking for in a neighbourhood:
School district
Commute to downtown
Access to nearby amenities
Lot sizes
Walkability
Style of homes
What are my top priorities?
While we do sometimes find a dream home that meets every item on your wishlist, it may help to identify your top 3 to 5 priorities. Knowing before you begin the home shopping process what matters most to you will help you make efficient decisions with confidence.
These top priorities might include:
Number of bedrooms and bathrooms
Attached garage
Location
Entertaining space
Backyard large enough for a dog
Commute time under a certain amount
Access to CRT
Private space for elderly parents
How long do I want to live in this home?
As you consider what home to buy, it is important to decide how long you expect to live in the property. This can help you identify which homes will quickly be outgrown as your life changes in the near future.
For example, do you expect to grow your family or welcome parents into the home in the years that you plan to live in the home? You will need to make sure there are enough bedrooms to comfortably accommodate the changes in household size.
Or perhaps you are hoping to find a home you can live in until after retirement. If this is the case, you may want to consider a home that is either a single story, or has a bedroom, bathroom, and laundry all on the main floor if you end up living in the home after mobility becomes a challenge.
How do we plan to use the home?
As you make your wish list and identify your top priorities, imagine the lifestyle you plan to have in the home. Will you need dedicated guest space for overnight guests? Do you need a home office or home gym? Maybe entertaining and hospitality are a top priority for you, so having a spacious, open living space and kitchen are important.
What level of maintenance am I looking for?
Different types of housing come with a wide range of maintenance levels. A brand new condo will require very little maintenance, with yard work and exterior spaces nearly always handled by the community association and interior elements covered by warranties. On the other end of the spectrum, an older home that needs some TLC will require serious maintenance and renovation to make it what you're dreaming of.
Decide how much time and money you would like to dedicate to home maintenance to help make a decision that you will continue to be happy with for years to come.
Am I pre-approved?
Don't forget that one of the most important factors in shopping for a home in Calgary is securing mortgage pre-approval. Pre-approval will benefit you in a few ways. First, you won't have to guess about the interest rate you will be offered, and will know exactly what your budget is while shopping for a home. Second, pre-approval places you in a position to be able to make an offer on a home as soon as you would like to.
These factors provide you with buying power, knowing exactly how much you are able to offer and avoiding unnecessary delays that may cost you the home.
To learn more about buying a home in Calgary, contact us any time!
Search New Listings
September 22, 2023