Winter Curb Appeal in Calgary
Posted by Greg Kennedy on Monday, November 7, 2022 at 12:31:38 PM
By Greg Kennedy / November 7, 2022
Comment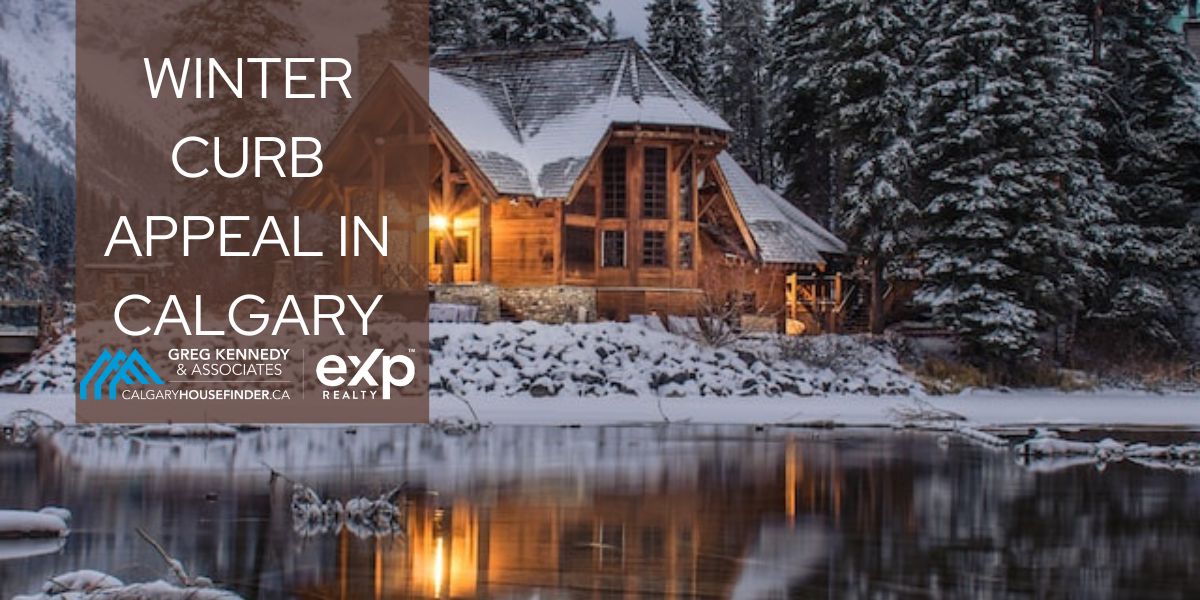 Calgary transforms into a winter wonderland for months this time of year. If you are planning to sell your home this winter, don't miss out on these cold-weather curb appeal tips. You may not be able to plant fresh flowers or stage a patio for seating, but there are plenty of ways to make your home shine even while covered in snow.
Looking for support selling your home in Calgary this winter? We would love to help! Contact us any time to learn more.
Safety First
One of the most important things you can do for winter curb appeal is keep up with any potential safety hazards. This means staying on top of shoveling and/or snow-blowing driveways, walkways, steps, and the porch or patio. If you expect that the buyers will want to see something in the backyard, like an exterior guest house or outdoor entertaining area, make sure to clear a safe walkway to that, as well.
Pay attention to icicles that have formed as well. As charming as they might look, make sure to prioritize the safety of your potential buyers and their agents by removing them before they have a chance to fall. Make sure to keep any potentially icy walkways cleared and sprinkled with salt, sand, or ice melt while the one is on the market, and let us know if there is anything your buyers should be made aware of before touring the property.
Lighting is Everything
As the days grow shorter, chances are some of your buyers will view the home after the sun sets, or at least be leaving after dark. Make the most of this opportunity by being sure the exterior lighting showcases your beautiful home, spotlighting a pretty tree, lighting the path to the front door, or updating exterior light fixtures on the sides of a garage door.
Plenty of light will allow your home's exterior to shine, while adding another layer of safety to the experience for buyers who are unfamiliar with the exterior walkways.
Keep up with the Lawn
You may not have a lush, green lawn to showcase for your buyers, but you can still help your home look its best by keeping the lawn tidy. Make sure to keep all grass and landscaping trimmed, regularly disposing of leaves, twigs, or other debris that might make the yard look messy. Consider adding some potted evergreen plants near the front door to add a little life back into the look and remind your buyers that the lawn will be green again in a few months.
Be Subtle with Seasonal Decor
There is no reason to fully opt out of decorating for your favorite holiday while your house is on the market, but keep your potential buyers in mind when you do so. Just like staging the interior of the home, make sure your exterior holiday decor is not wild, bold, or totally unique and personal. Stick with subtle colours and timeless items, staying away from colourful inflatables or large religious displays.
Looking for more tips to prepare your home in Calgary for a successful sale this winter? We can help! Contact us any time to learn more.