Why You Need a Realtor to Buy New Construction
Posted by Gregory Kennedy on Wednesday, January 5, 2022 at 10:56 AM
By Gregory Kennedy / January 5, 2022
Comment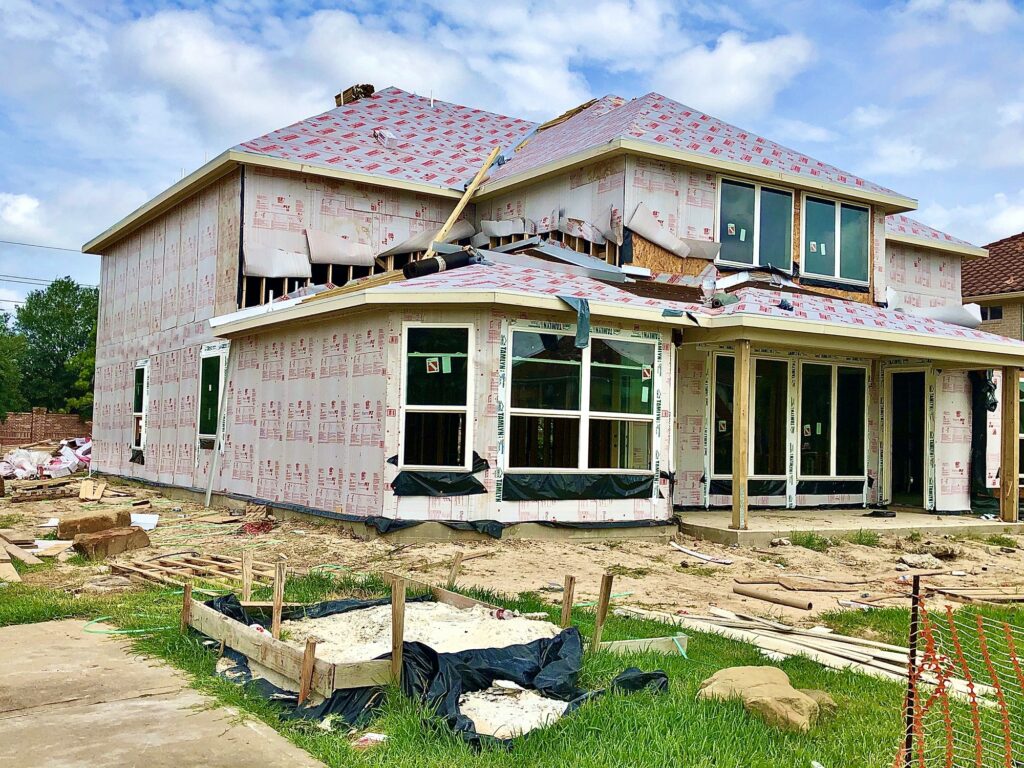 If you are considering a home in a new development, you may have stopped by a model home and been told you don't need a realtor to buy new construction properties.
While this is technically true, it is in your best interest to have a qualified real estate agent on your team when you buy a new construction home.
Keep reading to learn why.
Representation
Some builders will tell you that you don't need your own realtor to buy new construction because the builder has one in house that will handle all the paperwork.
Keep in mind that using the builder's real estate agent means not having any representation that is working in your best interests. In a perfect world, the builder's agent will be a neutral party working for both the builder and buyer, but in reality they have been hired by the builder and often have a bias toward the builder's interests.
By hiring your own real estate agent, you will have an expert focused on making sure you get the best deal you can and have all your questions answered.
Negotiation
Even if you are a great negotiator and have experience successfully negotiating contracts, having a real estate agent negotiate for you will work in your best interest.
A qualified and experienced agent will know what builders may be able to offer, like help covering closing costs, upgrades, or extended warranties. Working with your own realtor to buy new construction will likely mean getting the best deal.
Understanding Contracts
Why spend your time and effort going through the fine print of contracts if you don't have to? A trusted and qualified real estate agent will go through the building contracts with you to make sure you understand all of the details and there will not be any unpleasant surprised during the process.
Buying a new construction home is often a much longer and more complex process than purchasing an existing home. This usually means multiple contracts to stipulate design decisions, timelines, weather and supply chain delays, and warranties, among other things.
Working with a realtor to buy new construction, you can relax and trust them to be the expert when reviewing the contracts.
Getting Things in Writing
When you walk through model homes or talk with salespeople at the builder's office, you may get verbal guarantees or be promised certain terms. If you have your own realtor on your team, these terms can be put into writing for your own security.
Financing
Builders often extend offers to use their preferred or in house mortgage brokers in exchange for perks like closing cost credits, extended warranties, or upgrades. In some cases, this is a great deal. In others, it's a dangling carrot to get you into a less than ideal mortgage.
Working with a realtor to buy new construction will be in your best interest for the financing portion of the purchase. Your realtor can recommend a reputable mortgage professional, or multiple lenders. Comparing multiple lenders' offers will help you be sure you're getting the best financing for your situation.
Agent Fees
One reason people think they should opt not to work with a realtor for new construction is to save money. This is based on a misunderstanding of how real estate agents are paid.
The sellers pay the agent fees, which means the new construction builder will pay your realtor. The benefits of a real estate are available at no cost to you, so what is there to lose? The bottom line is this: working with a realtor to buy new construction means peace of mind and lower stress.
If you are looking for a qualified, experienced real estate team to be on your side through the new construction process, we are ready to help. Contact us today to see how we can get started!