What You Need to Know About House Hacking in Calgary in 2023
Posted by Greg Kennedy on Wednesday, May 3, 2023 at 1:05 PM
By Greg Kennedy / May 3, 2023
Comment
House hacking has become a popular strategy that allows people to invest in their first home while getting into real estate investing for passive income earlier than they may have thought possible. If you are wondering how to get into the Calgary real estate market in 2023 or are looking at homes for sale in Calgary and waiting for the right opportunity, contact us any time. We would love help you reach your goals this year!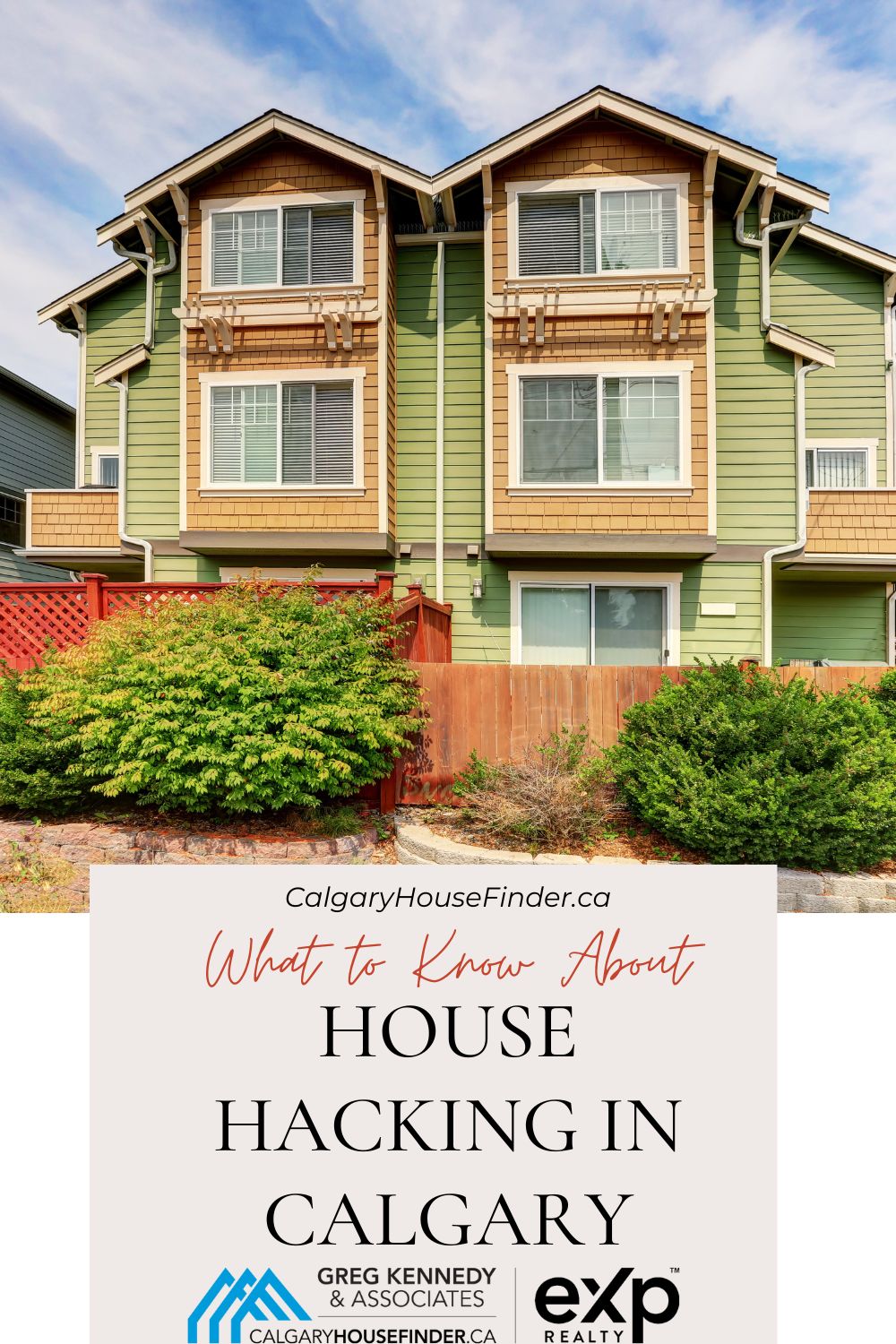 What is house hacking?
House hacking can be defined in a few different ways, but when we boil it down it's the concept of renting out a part of a property that is owner occupied, usually a duplex or multi-family property. This real estate investment strategy has grown in popularity in recent years as a way to offset the cost of investing and accomplish two goals at once: buying a home to live in and investing in a property that will be an extra stream of income. The simplest explanation of house hacking is something like this: you buy a duplex, live in one unit, and rent out the other.
What are the benefits of house hacking?
There are many reasons a person might decide to try house hacking in Calgary. Here are some of them:
House hacking might allow you to get into the booming Calgary real estate market faster because the rental income will help cover the monthly mortgage payment.
People interested in owning an income property like house hacking because tenants tend to be more likely to pay on time, follow lease agreements, and care for the property when their landlord lives next door.
For some people, house hacking is a stepping stone into bigger real estate goals. After living in one of the units for a time, you may be able to move on to purchase a single family home while holding on to the duplex and then renting out both units.
Will I be able to finance a duplex?
Financing for a duplex may be easier than you think. Many lenders are willing to accept a lower down payment when you are buying a duplex, because of the added security that a rental income contributes. The financing terms for a house hacking scenario might surprise you; talk to a few lenders to find out what you can get approved for.
In many cases, the rental income from one unit will cover a significant portion of the monthly mortgage, making it far easier to afford than a condo or single-family home.
Where can I find duplexes for sale in Calgary?
If you are looking for duplexes for sale in Calgary, we would love to help you find something that meets your criteria. You will find duplexes in all quadrants of the city, in a wide range of price points. After you talk with your lender and find out what you can spend, we can help you identify the neighborhood that is the best fit for your lifestyle, commute, and goals.
Ready to learn more about homes for sale in Calgary or begin searching for the right duplex to make house hacking a reality? We can help. Contact us any time to get started.