What to Expect in a Final Walkthrough
Posted by Greg Kennedy on Wednesday, February 8, 2023 at 1:27:16 PM
By Greg Kennedy / February 8, 2023
Comment
A final walkthrough is an exciting last step in the home buying process, but it can be stressful if you are not sure what to expect. This is your opportunity to make sure the home you are about to buy is in the condition you have been promised, that the conditions of the contract have been met, and that you are ready to close on the property.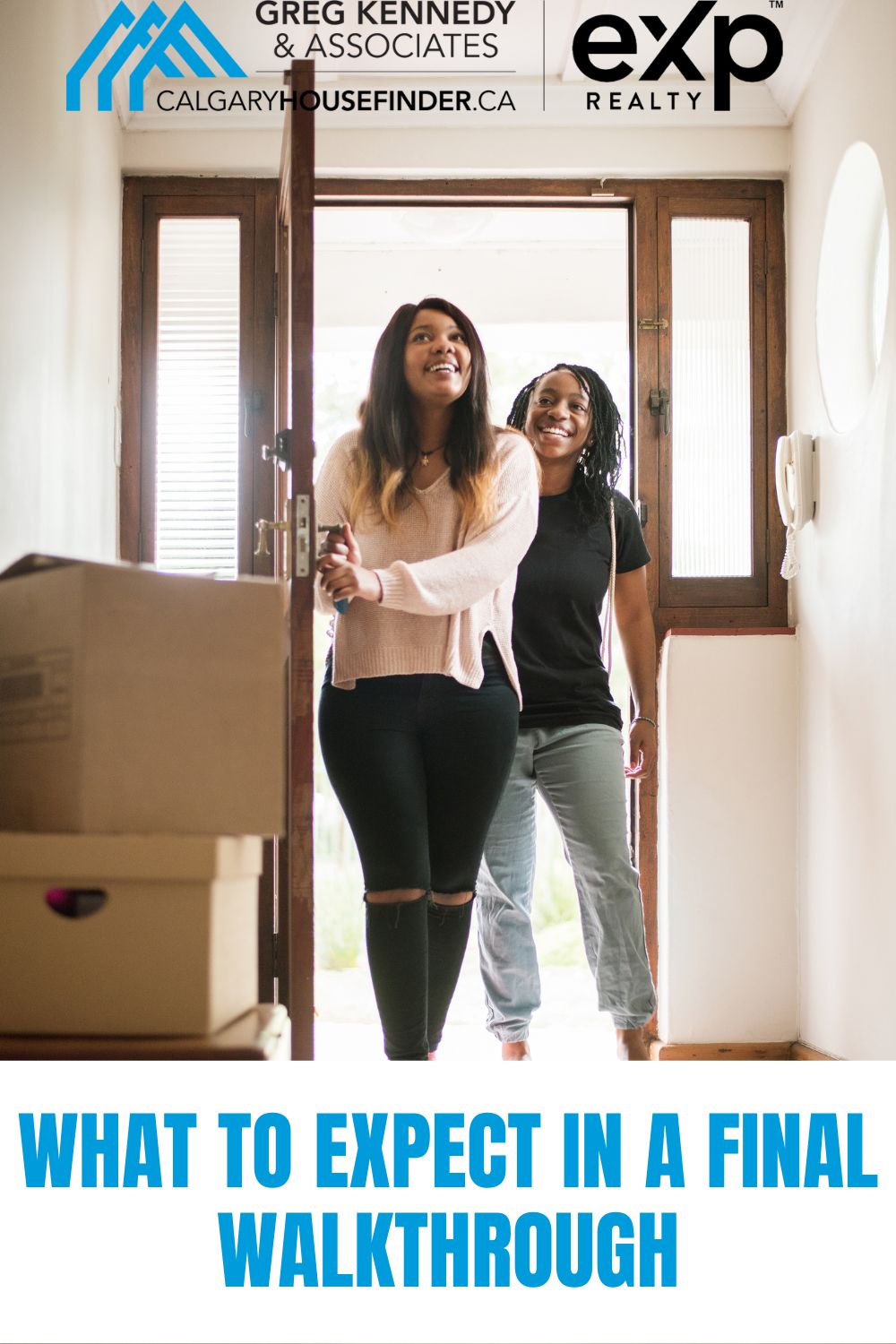 Whether this is your first time buying a home or your tenth, having the right team of professionals on your side is absolutely essential. We would love to help you find your ideal home in Calgary and walk with you every step of the way. Contact us any time to learn more.
Before getting to the final walkthrough, make sure you are prepared with what to expect.
What is a final walkthrough?
A final walkthrough is the buyer's opportunity to walk through the property they are buying, inspecting the condition it is in and making sure that any repairs or changes the seller and buyer agreed upon have been completed. The buyer will also check to see that the home is in the expected condition, without any new damage or personal belongings from the sellers left behind. The final walkthrough is in no way a substitute for a home inspection, but provides a final visual inspection to confirm that issues the professional inspection revealed have been addressed as agreed upon.
What should I bring with me?
Make sure to bring a list of all the things you want to check, as it is easy to forget something once you are in the process of the walkthrough. It also helps to bring a small electronic device so that you can use to check wiring in each outlet, such as a phone charger or night light.
What should I look for?
Some of the most important things to look for are anything that was listed on the home inspection report. If the report revealed any issues with the property that were meant to be fixed before closing, pay careful attention to these items as this is your final chance to bring any concerns to the seller. Check that each light switch, faucet, window, door, and outlet are functioning properly.
Make a list of these items so you don't forget to check on each one. You should also check for new damage, cleanliness, and any items that are not meant to be left behind. You should also make sure that anything that is supposed to be left in the home is there, including appliances or furniture you included in the agreement. This includes the interior and exterior of the home.
What happens after the final walkthrough?
After your walkthrough, ideally everything will have been in the expected condition and you are ready to move forward with closing! If this is not the case, your agent will help you address any outstanding concerns with the seller so they can be handled efficiently.
To find out more about buying a home in Calgary, contact us any time.