What Makes Calgary a Great Place to Live?
Posted by Gregory Kennedy on Monday, December 27, 2021 at 8:02 AM
By Gregory Kennedy / December 27, 2021
Comment
Located in the Alberta province, Calgary is ranked as one of the cleanest, livable cities in Canada. The metropolis of over 1.5 million people is situated on the eastern side of the Canadian Rocky Mountains along the Bow River at 3,428 feet elevation. This is a great place to live if you love sunshine but don't like the heat. Calgary's continental climate features a pleasant summer and a cold winter, but, incredibly, you get sunshine almost every day of the year.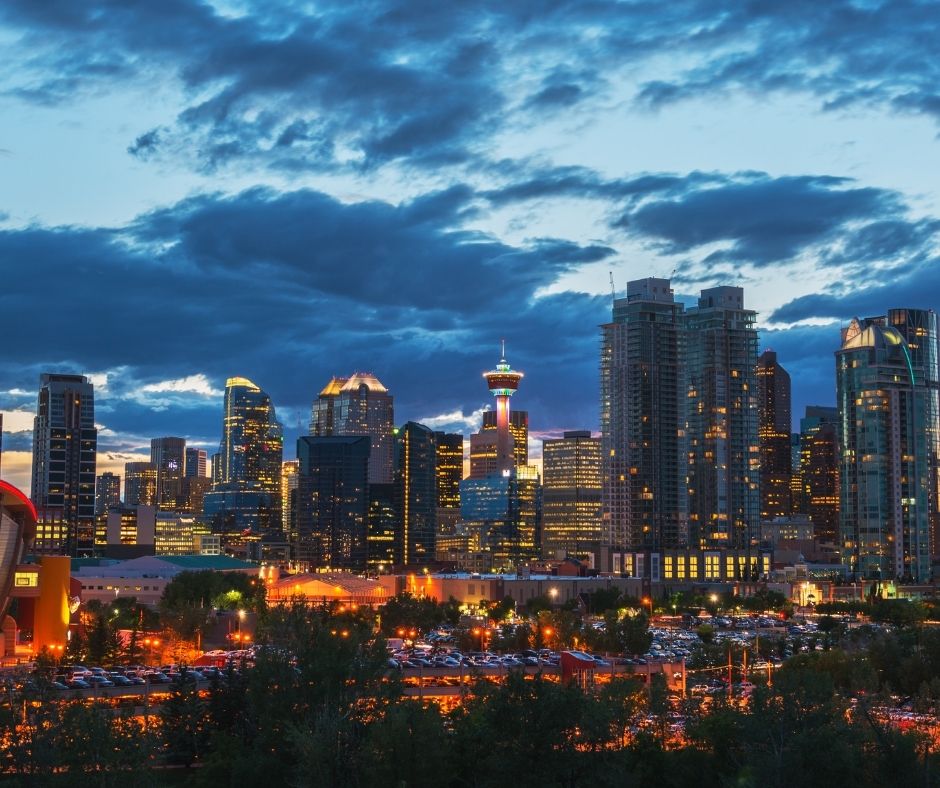 "The Stampede City" or "Cowtown" is famous for the Calgary Stampede, held every year in July, during which residents celebrate the area's "wild west" history and heritage. Calgary is also well known for being the center of Canada's oil industry and home to its biggest employer and Canada's largest energy company, Suncor Energy. An often overlooked but notable feature of this over a 300-square-mile large city, however, is its parks and green spaces.
The city of Calgary maintains almost 25,000 acres of parkland and natural areas that feature over 600 miles of pathways, more than 1,000 playgrounds and numerous picnic sites. Not many cities put such an emphasis on this appealing resource.
Great Parks!
The city boasts over 70 parks/green spaces which are identified by location within five districts. The northeast district includes the popular Big Marlborough and Prairie Winds parks, both of which feature outdoor skating rinks. West Nose Creek Park is home to "Split Rock," a glacial erratic. The Tom Campbell's Hill park (named for a sign that used to be on the hill advertising Tom Campell's Hats) narrowly avoided becoming home to an industrial park and now, instead, offers a large off-leash area.
Of the 15 parks in the northwest district, Shouldice Park has a playground that offers inclusive play for children of all abilities. Dale Hodges Park, located along the northern bank of the Bow River, is on the reclaimed land of a former gravel pit. And Poppy Plaza is a beautiful memorial located in the middle of a busy intersection honoring citizens who gave their lives for freedom.
Life in the Inner City
The downtown district has a whopping 22 parks, including numerous gardens, Humpy Hollow Park (named for its geographical features via a school children's contest in 1976), the popular Prince's Island Park that hosts events like Canada Day celebration and Calgary Folk Festival and Sien Lok Park, a Chinese cultural park built in 1982.
In the southeast district, the Inglewood Bird Sanctuary features a learning center and nature programs. Reader Rock Garden is described by the city's website as a "unique cultural landscape" and official national historic site. Due to reclamation efforts, Old Refinery Park is able to be used for recreational purposes after contamination made the area unfit for human habitation.
Weaselhead Flats, in the southwest district, was once used by the military for training purposes but is now a place where you can see oxbow wetlands and, sometimes, black bears. You can launch a canoe or raft into the Elbow River at Sandy Beach Park. Hiking in Strathcona Ravine (which is completely surrounded by neighborhoods) offers visitors the opportunity to experience—as the city's website describes it—"a natural gem in the middle of a suburban community."
Calgary offers its residents and visitors many worthy features, but its parks and natural areas are one of the wonderful reasons why it is a great place to call home.
Ready to know more about relocating to Calgary? Check out all the newest listings below or contact us at any time.