What Is It Like Living in Calgary?
Posted by Gregory Kennedy on Saturday, October 20, 2018 at 10:49 AM
By Gregory Kennedy / October 20, 2018
Comment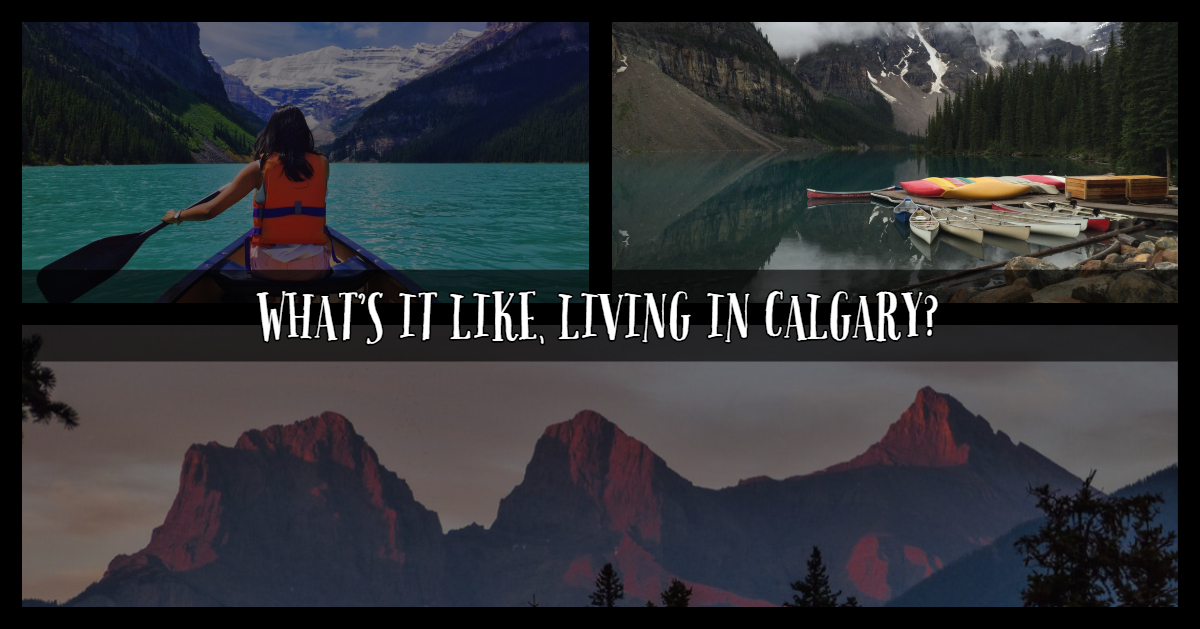 Living in Calgary And What It's Like
Calgary is located near the Junction of the Elbow and Bow rivers, in the sunny foothills of the Canadian Rockies. Surrounded by a naturally rich environment with unspoiled beauty, it functions as an urban center for southern Alberta.
Between 2009 and 2015, the Economist Intelligence Unit ranked Calgary the fifth-best global city in regards to offering a high quality of life. Regardless, it has a low population density with abundant real estate options.
Climate
Because of its high mountain location, Calgary has a dry climate. This comes with milder temperatures than most of Canada, and residents enjoy plenty of sunshine.
With over 2,000 sunny hours yearly, it's one of Canada's sunniest cities. Be prepared for the Chinook, the warm Canadian wind. It can raise temperatures from below freezing to short-sleeve weather in just a few hours.
This pleasant setting drew many ranchers, farmers, traders and visionaries, starting in the early 19th century.
Residents
Today, Calgary attracts diverse residents, including entrepreneurs who are community-minded and well-educated. Mainly, they are looking for homes for sale in Calgary that are in a healthy environment with a vital economy.
Residents of Calgary focus on family and maintain a healthy balance between work and life. People here are young (a median age of 36 years), well-paid and generous. Their goal is to sustain Calgary's outstanding quality of life, and they willingly support local organizations.
Cost of Living
People are usually pleasantly surprised when they discover the reasonable cost of living in Calgary. It's more affordable than many other comparable cities in North America.
Alberta has some of the lowest inheritance, provincial and income taxes in the nation. There's no sales tax, and residents enjoy free provincial health care. These are just some of the reasons why Calgary functions as the country's financial and business center.
Statistics
Calgary measures 327 square miles and sits 3,438 feet above the sea level. This translates to 848 kilometers and 1,048 meters. It is home to almost 1.5 million residents.
Since almost 30 percent of Calgary's population was born outside of the country and over 120 languages are represents, you'll find yourself at home here.
Real Estate Market
If you want to sell a home, consider that properties stayed on the market for two months in September 2018. A year before then, the average sales time was 45 days.
This includes attached homes, apartments, single-family and townhouses within the city limits. When considering the years 2017 and 2018, the average price for properties has decreased by 3.1 percent.
In September 2018, the cost for a residential property was just over $470,000. This applies to the combined average of condominiums, single-family and attached homes.
However, the availability of homes increased by over 15 percent in the same time period. This translates to a difference of about 1,000 homes in a 12-months time span.
Listings
Since new listings usually come in quicker than inventory sells per month, buyers who are moving to Calgary can usually find plenty of inventory from which to choose.
For example, in September 2018 over 3,000 new homes were up for sale, and almost 1,300 residences sold in that period. However, almost half of the properties here tend to sell for at least the asking price. This makes Calgary real estate an ideal place for buyers and sellers.
Cow Town
Calgary is known as Cow Town because of its wide stretches of grassland. Its topography makes people think of the Wild West. Appropriately, it is home to the world's largest outdoor extravaganza, the Calgary Stampede.
This 10-day festival has the largest rodeo competition in the world and takes place once a year. Despite this reputation, Calgary is one of the world's cleanest cities.
For more information about buying a home in Calgary, or to sell your existing home, contact us today! Interested in browsing our listings right away? Check out the Calgary House Finder homepage to get started!