What Do Buyers Really Want in a Home?
Posted by Gregory Kennedy on Tuesday, February 15, 2022 at 2:51 PM
By Gregory Kennedy / February 15, 2022
Comment
IS this article for buyers or sellers? Well, if you're selling you want to know what buyers want but as a buyer, you also don't want to miss something that you wish you had in the home. This gives you a good snapshot of what buyers really want in real estate. Curious about which house features and layout trends buyers want most in a new home? Whether you're thinking about buying, selling, or building a home, it's helpful to know what features are highly desirable. Today's home buyers want convenient house plan designs that help them stay organized, allow them to live comfortably through all stages in life, and keep utility costs low. More importantly, buyers are looking for homes that don't require much work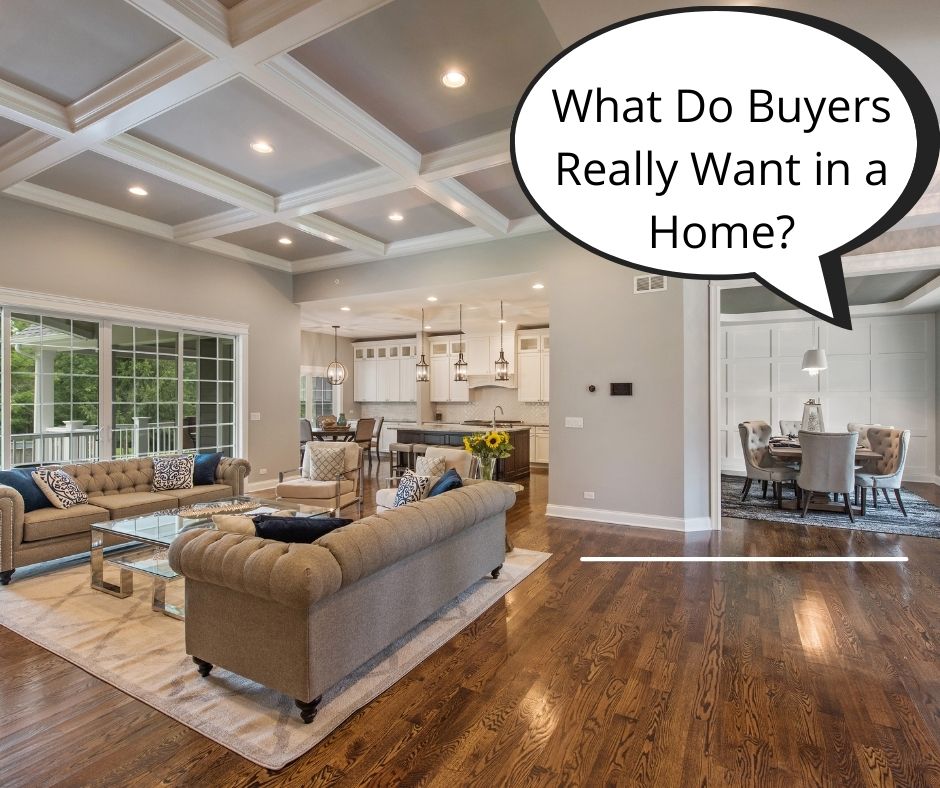 Even if a home isn't 100% move-in ready, there are other features that buyers are interested in. Below are some of the most popular house features homebuyers want!
Hardwood Flooring
Known as a "bling feature," hardwood flooring is desired by 87% of today's buyers, making it one of the most desirable features in a home. In fact, hardwood flooring can add up to 2.5% to a home's sale price! Durable, easy to clean, and long-lasting, hardwood floors are a great feature for any home style. If you have carpeted floors and don't want to break the bank by refinishing them with hardwood, there are budget-friendly alternative options available.
Garage with Extra Storage
For many first-time buyers, owning a home is an opportunity to have more space after years of apartment living. That's why 80% of home buyers want a large home garage with lots of storage space. Buyers of all demographics are drawn to this home feature because it's easier to access items in a garage rather than an attic or basement. Homebuyers also want a garage that can double as a mudroom or workshop with custom systems like built-in cabinets, storage cubbies, and shelving units.
Open Floor Plan
Open floor plans are a highly sought-after home feature that appeals to buyers of all demographics. Nearly 84% of new homes have this feature, making open floor plans increasingly common in new and custom-built homes. Fewer walls between the kitchen, living room, dining room, and other areas mean more fluidity inside the home, making it easy for residents to navigate freely throughout the house and entertain large groups.
Modern Kitchen
Upgrades to the kitchen and bath areas are highly desired by buyers and bring the most return for a seller. Seventy-five percent of buyers want new appliances in the kitchen, as well as features like granite or quartz countertops, hidden or pullout storage for utensils, pantries with ample storage space, energy-efficient appliances, and even hardwood flooring. Homebuyers will pay up to 40% more for an eat-in kitchen (i.e., kitchens with open floor plans). Also, kitchens with large center islands are increasingly popular with home buyers because these amenities eliminate the need for a formal dining room.
Laundry Room Placement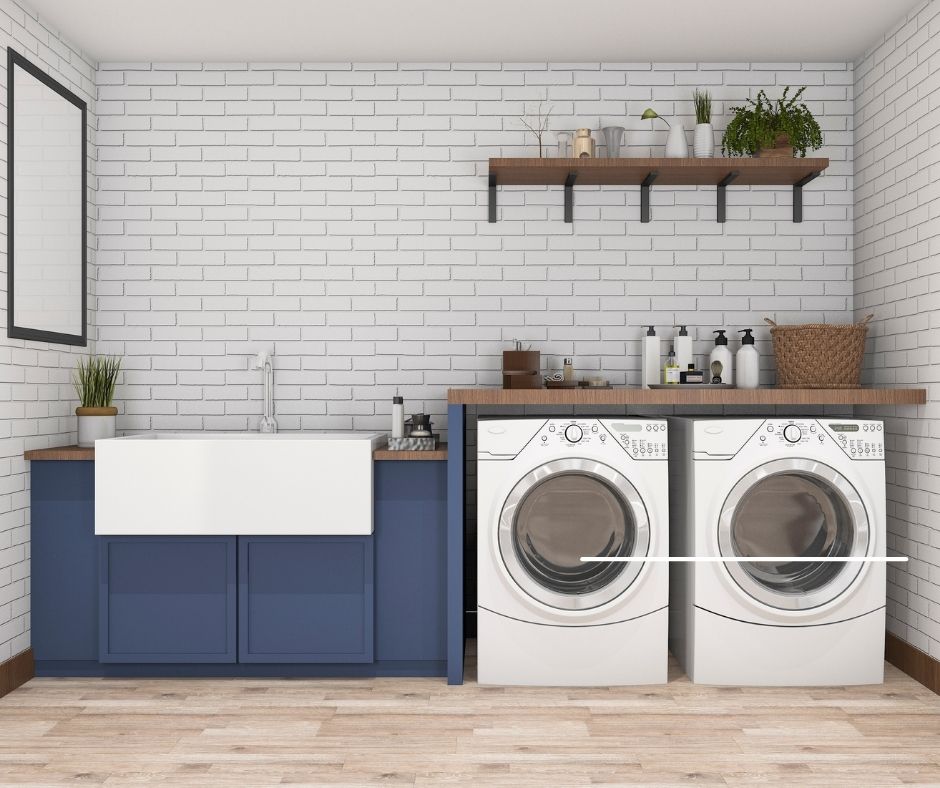 Ninety-two percent of buyers say a laundry room is an essential house feature, topping the National Association of Home Builders Eye on Housing list. Especially if you're building a custom home and thinking about how a laundry room factors into the resale value, there are several emerging trends with laundry room placement to consider. Features like an upstairs laundry room, a laundry chute to the main level, or even a spacious laundry room/mudroom combination are increasingly popular.
Thinking of buying? Don't forget to include these great features in your shopping list and if you're selling, try and include or stage these areas in your home for the most interest possible.
When buying or selling in the Calgary real estate market, trust the experts at Calgary House Finder.CA