The Best Way to Decorate with Grey
Posted by Gregory Kennedy on Monday, July 4, 2022 at 2:35 PM
By Gregory Kennedy / July 4, 2022
Comment
Grey is today's neutral, an update from last decade's taupes and tans. Whether you opt for a warm or cool grey, it adds elegance and modern sophistication to your colour palette. If decorating with grey is new to you, there are some do's and don'ts to keep in mind. With the right strategy, you can seamlessly update your home using a colour palette that can be the foundation for many iterations as you are ready for change.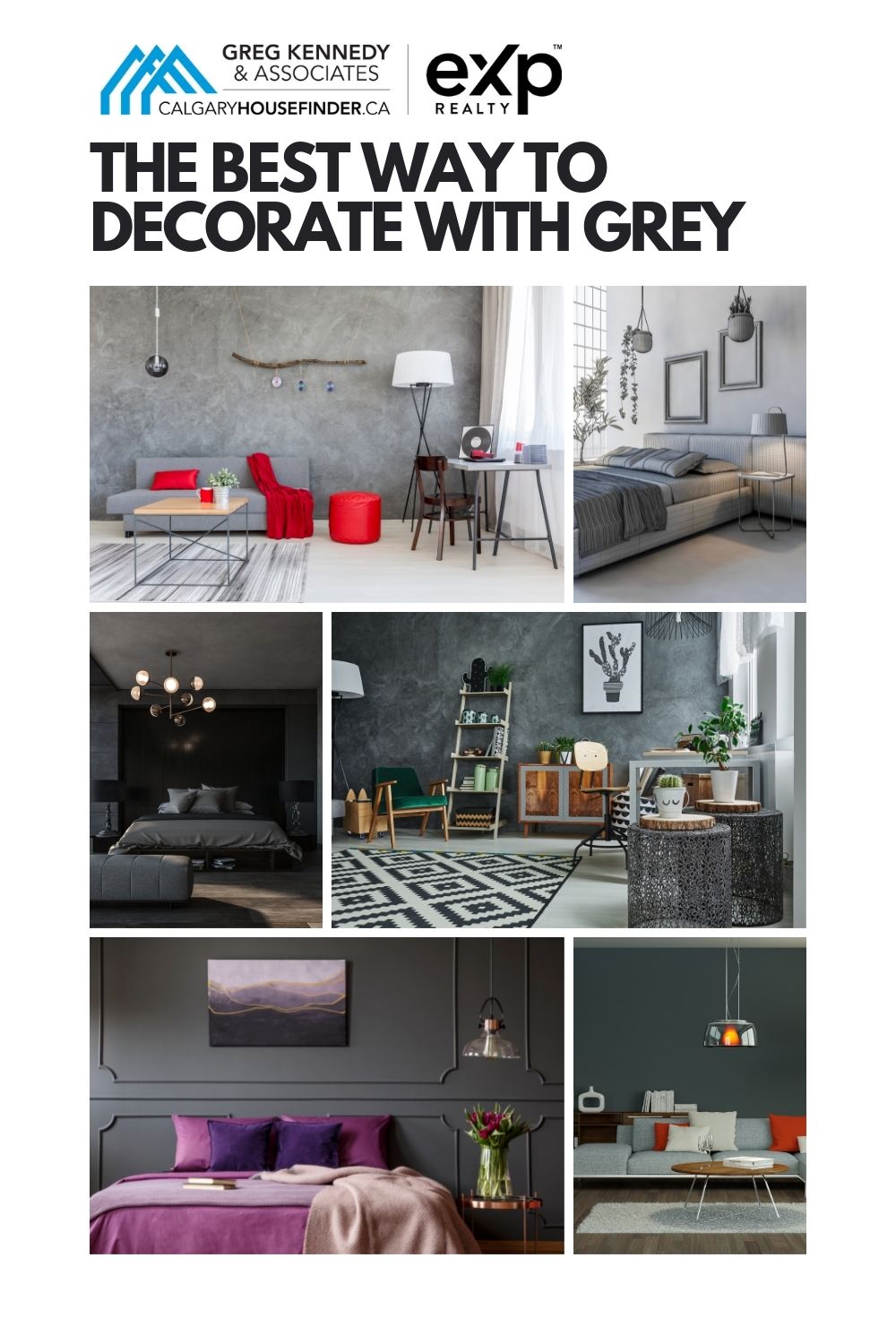 When implemented poorly, grey can give a cold and boring atmosphere to a home. When it is done well, however, grey adds dimension and warmth while remaining a neutral foundation for layers of decor. We have a few tips to get you started in the right direction.
1. Understand what colours work with grey
Virtually every colour works well with grey, as long as it is the right grey. If you want a soft, welcoming aesthetic then you should aim for a colour palette of grey plus natural materials, with accent colours pulled from wood or stone in the design.
For a more warm and contemporary palette, look for high-contrast colours like purples, turquoises, yellows, and oranges. The key is deciding how you want the home to feel and then selecting a high or low-contrast palette based on the atmosphere you hope to create.
2. Consider the light
The lighting in a room will determine the type of grey you should choose. When you have abundant natural light, a deep tone can look dramatic and cosy without feeling gloomy. However, a room with limited natural light might feel depressing with a deep, cool grey as the main colour. Instead, opt for a warm, subtle grey that adds its own welcoming energy to the space. One of the best ways to keep grey from equal gloom is to pay attention to the light.
3. Contrast is key
If you choose multiple grey elements in the room, the space will quickly feel cold, sterile, and boring. Contrast is what will save you from this disappointing result. If you have chosen grey for your walls or floors, or perhaps both, pay careful attention to the type of grey you have chosen and select furniture, frames, and decorative elements with high contrast.
For example, a deep grey floor can work well with a grey couch, but only if the couch is a much lighter and brighter shade. On the other hand, if you have a light grey wall colour, opt for dark or bright furniture that will pop against its backdrop.
4. Infuse warmth
Grey can tend toward feeling cold, even if it is a warm tone. To avoid designing a home that does not feel welcoming, warm up the space with textures and layers that make it inviting. Faux fur pillows, crocheted throw blankets, and other textural elements can work wonders to warm up a space. You can even incorporate these textures in small ways, like woven jute coasters or a textile wall hanging. Layering throw pillows, rugs, or window coverings to is another way to immediately warm up the space.
5. Contrast doesn't have to equal colour
If pops of colour simply are not your style, there are other ways to infuse contrast that makes grey work in your home. A high contrast palette can be achieved with the use of black and white, or even varying shades of grey. Pattern and texture are also important tools for utilizing contrast in design. A high contrast pattern like stripes can be used with two shades of grey, or a deep charcoal grey and crisp white, for example.
Textural contrast will achieve a similar effect. For example, layer throw pillows with contrasting textures like silk over velvet or linen over faux fur. Contrast is more nuanced than bright colour on neutral colour.
Calgary House Finder offers various tips and tricks for homeowners and of course for all real estate services for buying and selling, Contact our office below.