Should You Update Your Home Before Selling?
Posted by Gregory Kennedy on Monday, May 30, 2022 at 7:54 AM
By Gregory Kennedy / May 30, 2022
Comment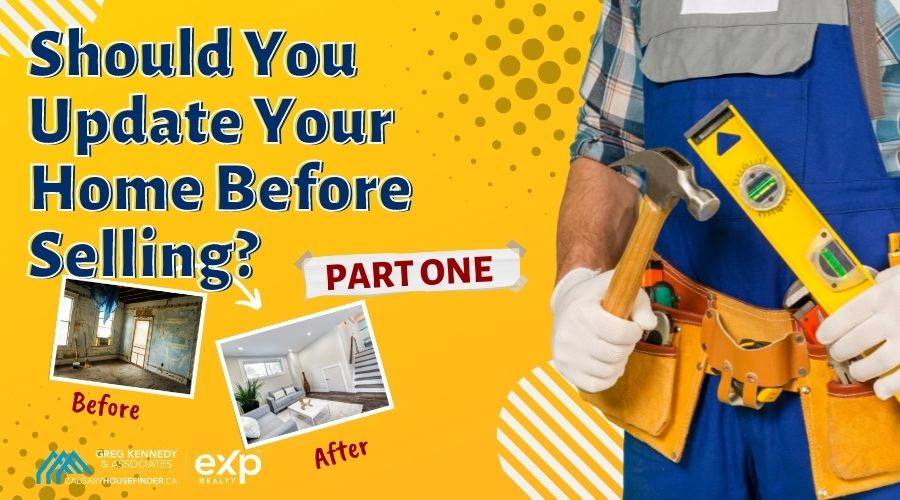 If you are considering selling your home, you may be wondering whether you should update it before listing. Now is an excellent time to sell, with interest rates rising slightly but not yet enough to fully offset the seller's advantage in a real estate deal.
To determine whether you should update your home before you list it, start by listing the potential updates you would complete and dividing them into three categories: necessary repairs, aesthetic renovations, and staging. In some cases, you won't need to do much at all in this market, with buyers facing limited options and a sense of urgency.
Necessary Repairs
In most cases, updates that fall into this category should be done. As always, check with your real estate agent before making any plans, but if you know there is a part of your home that is in need of repair it usually makes sense to do this before listing.
Major necessary repairs that should be addressed would include plumbing, HVAC, or electrical issues in the home or an old or leaking roof. Replacing old windows is another way to invest wisely in updates before listing the house. You may opt to avoid these updates and wait for the home inspection, but the strongest buyers are likely to request a credit or a repair before buying the home.
Aesthetic Renovations
Aesthetic renovations include anything that won't change the condition of the home, but will make it look more current in design. This might include an updated kitchen, new carpets or hardwood flooring, or new lighting fixtures that reflect current trends.
It is common for these aesthetic trends to cost more than they are worth when it comes time to sell. If you have any major eyesores in the home, it may be worth finding a cost-effective way to update them. For example, old carpet that shows major signs of wear can be replaced for a relatively low cost and will give buyers the impression of a well-maintained and clean home. Kitchen and bathroom renovations also tend to be worth the investment. On the other hand, spending thousands on crown molding, new lighting fixtures, and closet organization are all unlikely to be reflected in the final price.
Staging
If aesthetic renovations do not make sense for your budget and timeline, consider the more cost effective option of staging the home. Allow potential buyers to envision themselves loving your home by setting it up in such a way that it puts its best foot forward.
There are many free ways to do this, including:
Removing clutter
Moving personal items to storage
Deep cleaning the entire home, including windows, carpets, and the interior or closets, drawers, and cabinets
Hiding pet items
Storing bath towels, toiletries, and other daily use items during photography and showings
If you are willing to invest some money into staging, you can take this further without actually renovating anything. Some ways to stage the home include:
Renting furniture to showcase how an ambiguous space in the home can be used
Painting the interior of the home with neutral colors to accommodate many color palettes and design preferences
Planting flowers and setting up a seating area outside the home
Power washing the driveways and walkways
Hiring an interior designer to advise you on staging
If you are wondering how to most strategically prepare to sell your home, the best thing you can do is talk with an experienced and knowledgeable professional. We are here to help. Contact our office any time to schedule a time with one of our agents, where we will review your home and offer our expert opinion on how to attract the best buyers.