Should I Include an Offer Letter for a House in Calgary?
Posted by Greg Kennedy on Wednesday, December 21, 2022 at 10:03 AM
By Greg Kennedy / December 21, 2022
Comment
If you are preparing to make and offer on homes for sale in Calgary, you may be wondering what the best strategy is to catch the attention of the seller. In some cases, sellers will be in a position to choose between multiple offers. If you are the buyer in that scenario, it will work in your favor to be able to stand out from competing offers. Not all buyers can offer a higher purchase price, but that's where an offer letter might come in.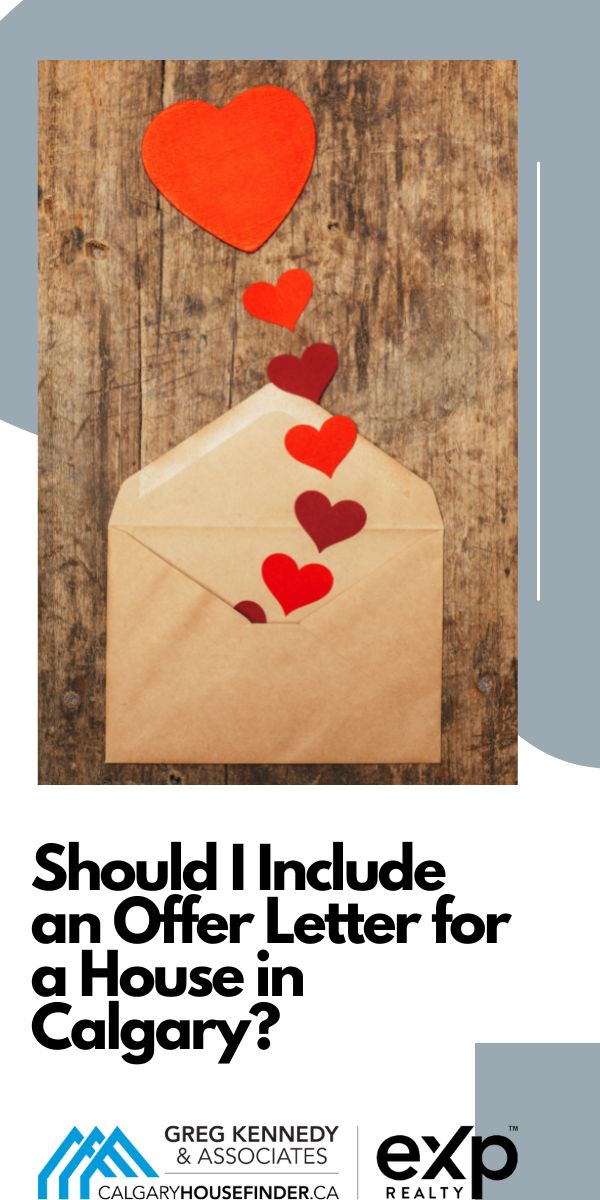 Are you still looking for the ideal home in Calgary? We can help. Contact us any time to get started.
To learn more about why you might want to include a personal letter in your offer, and how to write one, keep reading.
1. Compliment the home
In your letter, share what you love about the home and why you want to live there. Some sellers are simply looking for the highest purchase price, but others want to see that their beloved home is going to someone who appreciates it.
Imagine that the seller has put in countless hours of DIY time to update the home. A buyer who recognizes the care, attention, and effort that went into making the home what it is today is likely the ideal buyer for that seller. In your letter, compliment specific features of the home that you love and tell the seller how it set the home apart from others you were considering.
2. Communicate that you are serious
Most sellers want to see that the buyer is serious to avoid falling out of escrow, delays in the selling process, and any other potential nuisance. In addition to having strong financing with your pre-approval, communicate that you are a serious buyer in your letter. You might want to communicate to the seller that you are motivated to make this deal work for both of you, willing to offer a rent back period, a shorter closing timeline, or anything else you can offer as an incentive to choose your offer over another.
3. Share personal details
A seller may be more likely to accept your offer if they are excited about imagining you living in the home. They may feel a sense of responsibility to their neighbours to sell the home to a family that will be a good fir for the neighbourhood, or they may be hoping someone will raise a family in the home just like they did.
As you share what you love about the home, add a few personal details that will help the seller see why you are the right people for the house. Explain that you hope to raise your children here, or that you love to host holiday parties and are looking for a neighbourhood where you can welcome others in for these celebrations. Sharing what you love and what you hope to do in the home might help the seller see why it's right for you.
4. Keep the length reasonable
Make sure your offer letter is a reasonable length. In general, keeping it to under one page is best. Share details and compliments, but don't be too long-winded. Three to four brief paragraphs should be enough to get your thoughts across without boring or overwhelming the sellers.
5. Consider adding a photo
You might even consider adding a family photo to the letter. If you have a photo that beautifully displays your family culture, consider attaching it with your offer to help the seller imagine you settling into the home.
We are here to help when it's time to find your home in Calgary. Contact us any time to get started.