Should I Buy a Home with an HOA in Calgary?
Posted by Greg Kennedy on Monday, January 9, 2023 at 12:55:25 PM
By Greg Kennedy / January 9, 2023
Comment
Many of the newer developments in Calgary are managed by a homeowners association, which seeks to maintain the atmosphere of the community, manage funds to take care of amenities and common areas, and provide special events to residents. If you have not lived in a neighbourhood with an HOA before, you may be wondering if it is the right fit for you.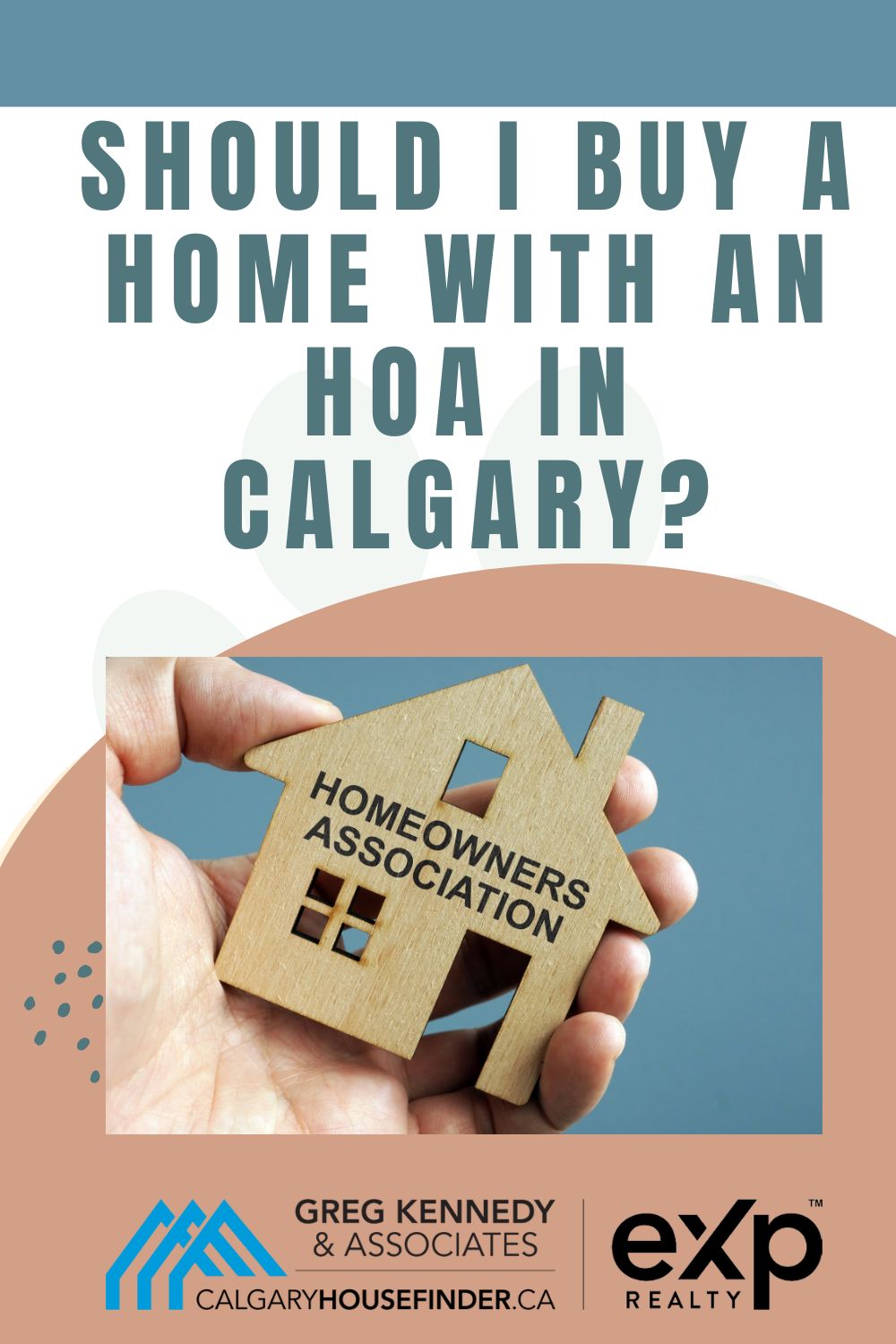 If you are looking for your next home and comparing neighbourhoods in Calgary, we can help you find your ideal property. Contact us any time to learn more.
To learn more about neighbourhoods in Calgary with an HOA and whether it is the right choice for you, keep reading.
What does an HOA provide?
Every HOA will provide different benefits, and be associated with a different cost. In most cases, an HOA will provide some community amenities, ranging from simple common areas to grand community centers, pools, stocked lakes, and more.
As you tour a home or explore a neighbourhood, be careful not to make assumptions about what the HOA will provide. You can include an HOA concession in your offer that will allow you to view the documents associated with the HOA before closing on the home to be sure you understand the costs you would be responsible for, what the HOA provides, and how HOA dues might change in the future.
Benefits of an HOA
There are many reasons people choose to live in a neighbourhood with an HOA. Some of the benefits of an HOA include:
Letting the HOA handle neighbourhood issues, like residents who are not adhering to community guidelines
Access to community amenities and common areas
Protection for property values, as the HOA will enforce guidelines that keep the neighbourhood well maintained
Community connection through special events and exclusive access to amenities
Why an HOA may Not be Right for You
Not everyone likes living in a neighbourhood with an HOA. Some reasons you may want to reconsider moving into an HOA managed community include:
You have an eclectic personal style and would prefer not to adhere to aesthetic guidelines
You do not expect to use any of the amenities you would be paying for
The fine print in the HOA documents reveals conditions you are not comfortable with
Questions to Ask about a Potential HOA
Before you close on a mortgage in a community with an HOA, ask these questions to be fully aware of your decision:
What amenities are included as benefits for HOA paying members?
Are HOA dues mandatory for every resident of the neighbourhood?
What are the rules for exterior design choices in the neighbourhood?
Does the HOA have any restrictions for listing your property as a rental home or short term vacation rental?
Are there any rules regarding noise curfews, holiday decor, or street parking?
What are the HOA dues, and when are they paid?
Does the HOA have a cash reserve, and what happens if it is depleted?
When can HOA dues be increased, and is there a vote before this takes place?
Who can participate in the HOA leadership and what is the process to become a part of the leadership?
For help finding the right home to fit your budget, lifestyle, and personal preferences in Calgary, contact us any time.
Browse all Calgary Homes and Neighbourhoods with an HOA