Should I Buy a Condominium in Calgary?
Posted by Greg Kennedy on Monday, January 30, 2023 at 9:35:52 AM
By Greg Kennedy / January 30, 2023
Comment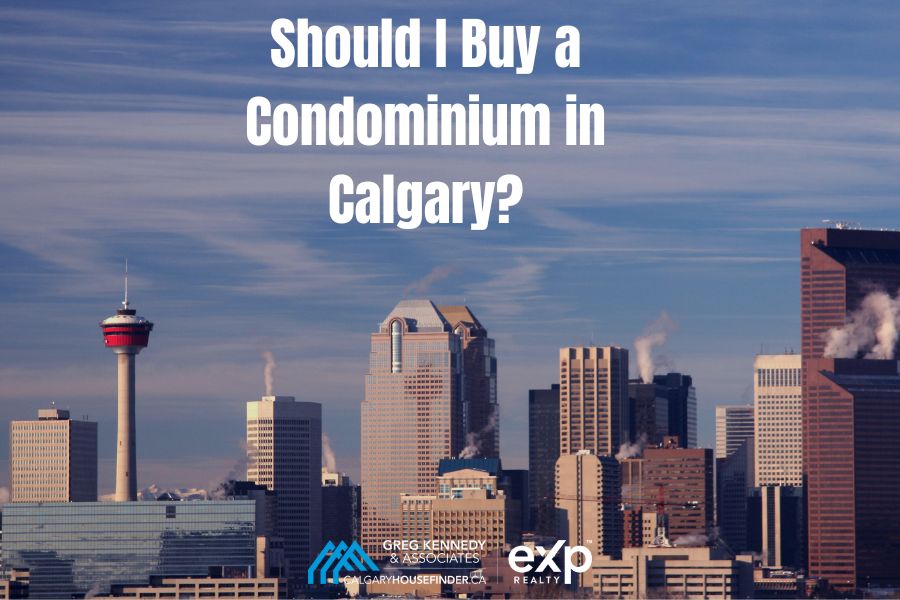 As you begin the search for your home in Calgary, finding a property that fits your criteria, lifestyle, and budget can be a challenge. One way to expand your choices is to broaden your search to include condos for sale in Calgary.
If you are not sure whether a condo, townhome, or single family home would be the best fit for you, we can help. Contact us any time to learn more about the Calgary real estate market and what is available in your price range, or keep reading to learn more about the pros and cons of owning a condo.
What is a condo?
A condo is a single, privately owned unit in a building or community of units. Condos are similar to apartments, but rather than all units being owned by one person and rented to multiple tenants, each unit has individual ownership. Most condos in Calgary share a wall or two with neighbours, and may or may not feature a balcony, small yard, or porch space.
How can I tell if a condo is a good investment?
You may be wondering if condos are as good an investment as a single family home. The short answer is that this depends on the specific condo you are considering. In many cases, condo ownership is a great investment because it allows you to move from renting to owning more quickly than you could if you are purchasing a single family home, or because it provides a much more low-maintenance lifestyle.
Your condo will continue to appreciate along with the rest of the real estate market, holding on to its value in nearly every case. The exception to this would be a condo community that is poorly managed or aging without being maintained. Pay attention to the quality of the condo community as well as the unit yourself to ensure that you are making an investment you won't regret.
What are the benefits of living in a condo?
Condos provide a low maintenance lifestyle, where the majority of exterior maintenance (including lawn care) is handled by the association. Residents can enjoy access to amenities that often include community pools, security services, clubhouses, fitness centers, and more.
Be sure to ask questions about what the condo HOA fees are and what they include to get a better idea of what benefits you will enjoy as a homeowner in a particular community.
Are condos more affordable than single family homes?
In many cases, a condo will be listed for a lower sales price per square foot than a single family home. Because of this, many condos are a more affordable investment for homeowners. You might choose to live in a condo for a short period of time as a way to become a homeowner on your path to owning a single family home, or you may decide that the condo lifestyle is ideal for you long term.
In order to determine whether the condos you are considering are more affordable than single family homes in your price range, be sure to get all the information you can about the HOA fees associated with the condo, when they are allowed to be raised and by how much, and whether there is any pending maintenance, repairs, or updating that will be required.
Where will I find condos in Calgary?
There are diverse condo communities throughout all quadrants of Calgary. These condos range from modern urban settings with high rise buildings to spacious complexes with a more suburban atmosphere.
Ready to learn more about condos for sale in Calgary? Contact us any time.