Remodeling Your Home in Calgary to Increase Its Value
Posted by Greg Kennedy on Wednesday, December 28, 2022 at 12:11:03 PM
By Greg Kennedy / December 28, 2022
Comment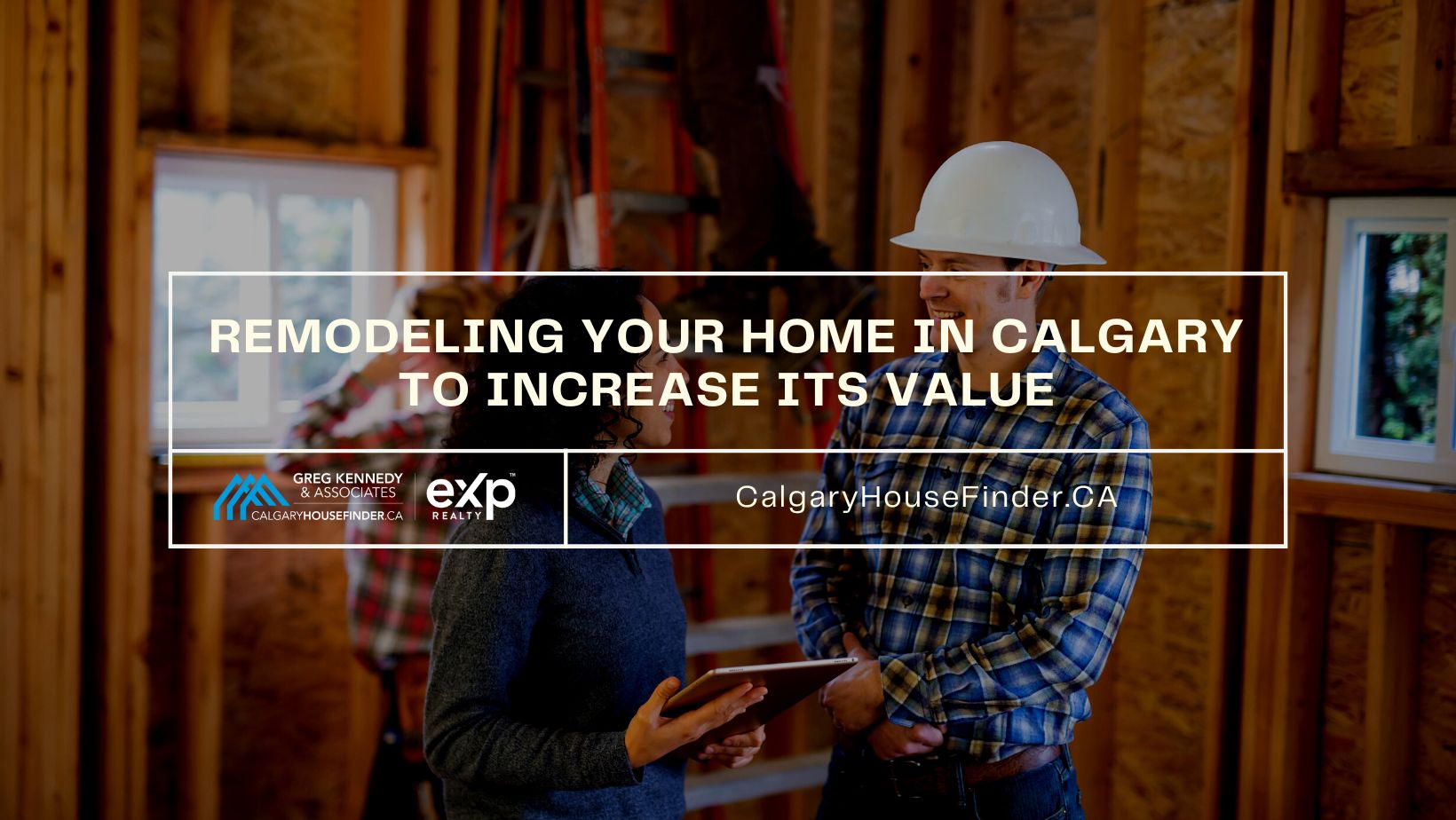 Remodeling your Calgary home will benefit you in more ways than one. Of course, you will be able to transform your home into something you enjoy more, with a combination of form and function that makes the space work for your family. In addition, with the right strategy in place you can increase the value of your home. Whether you leverage that increased value in the form of a home equity loan or refinance, or just know that you will benefit from higher resale value in the future, increasing the value of your home is always good news.
If you are looking for homes for sale in Calgary, we can help! We are always ready to answer your questions, so contact us any time.
Planning your next home improvement project? Consider these 7 ways to increase the value of your home with a remodel.
1. Finish the basement
If your home currently has an unfinished basement, you are literally sitting on untapped potential. An unfinished basement is just waiting to become additional usable square footage, as an extra bedroom, additional living space, or maybe even a separate apartment that can welcome in an elderly parent or become a source of income.
Finishing your basement will open up all kinds of possibilities that make your current home work better for you, even if you think you're starting to outgrow it. This is also a slam-dunk investment with resale value in mind because your home will be considered larger than it currently is.
2. Add a deck
A deck is a great way to increase living space without totally adding on to the home. Spacious decks are a wonderful addition to the home, and can be a major factor in attracting your ideal buyer and drawing a higher purchase price when you decide to list your home.
3. Remodel the bathroom
Bathrooms are notorious for showing the age of the home, as well as showing the wear and tear they have experienced. An updated bathroom will increase the resale value of your home, and will help you enjoy it far more while it's yours.
Choose timeless features for the most expensive elements of the bathroom remodel so they will still be something you love years from now. Trendy design choices in a bathroom remodel should be reserved for elements that can be more easily changed, like hardware and paint color.
4. Remodel the kitchen
Similarly to bathrooms, an updated kitchen will bring the house into the current decade and appeal to buyers in the future. Many buyers consider the kitchen to be one of the most important features of the home, so something that is updated in a timeless, high quality design will become a major selling point.
5. Update the exterior
The exterior of the home is often neglected but in need of some attention. Updating your siding, making sure gutters and trim are in good shape, and retaining are all ways to freshen up the curb appeal of the home while increasing its resale value.
6. Replace the roof
It may not be the most exciting investment, and it can be costly, but replacing a roof that needs it is one of the best ways to make your home safer, more efficient, and more attractive to future buyers. Find out how much it would cost to replace your roof, and get it inspected if you think you may be nearing the time it needs replacing.
7. Install new windows
New windows can provide better insulation, saving you time and making your home more comfortable all year long. They can also offer a totally updated aesthetic to the home, particularly if the color or style of your existing windows are dated. When it's time to sell your home, being able to market the listing with newer windows will be a strong selling point for many potential buyers.
Want to learn more about living in Calgary or selling your home in 2023? Contact us any time.