Preparing a Vacation Rental for Winter
Posted by Greg Kennedy on Saturday, November 26, 2022 at 10:57 AM
By Greg Kennedy / November 26, 2022
Comment
When you own a vacation rental in Calgary, preparing for the winter season is a different experience than it is for many other vacation rental owners. Rather than getting ready for a slower off season, your busiest season may be just beginning. With winter festivals to attend, Banff National Park just a short drive away, and plenty of winter sports to enjoy, it's a great time to visit Calgary.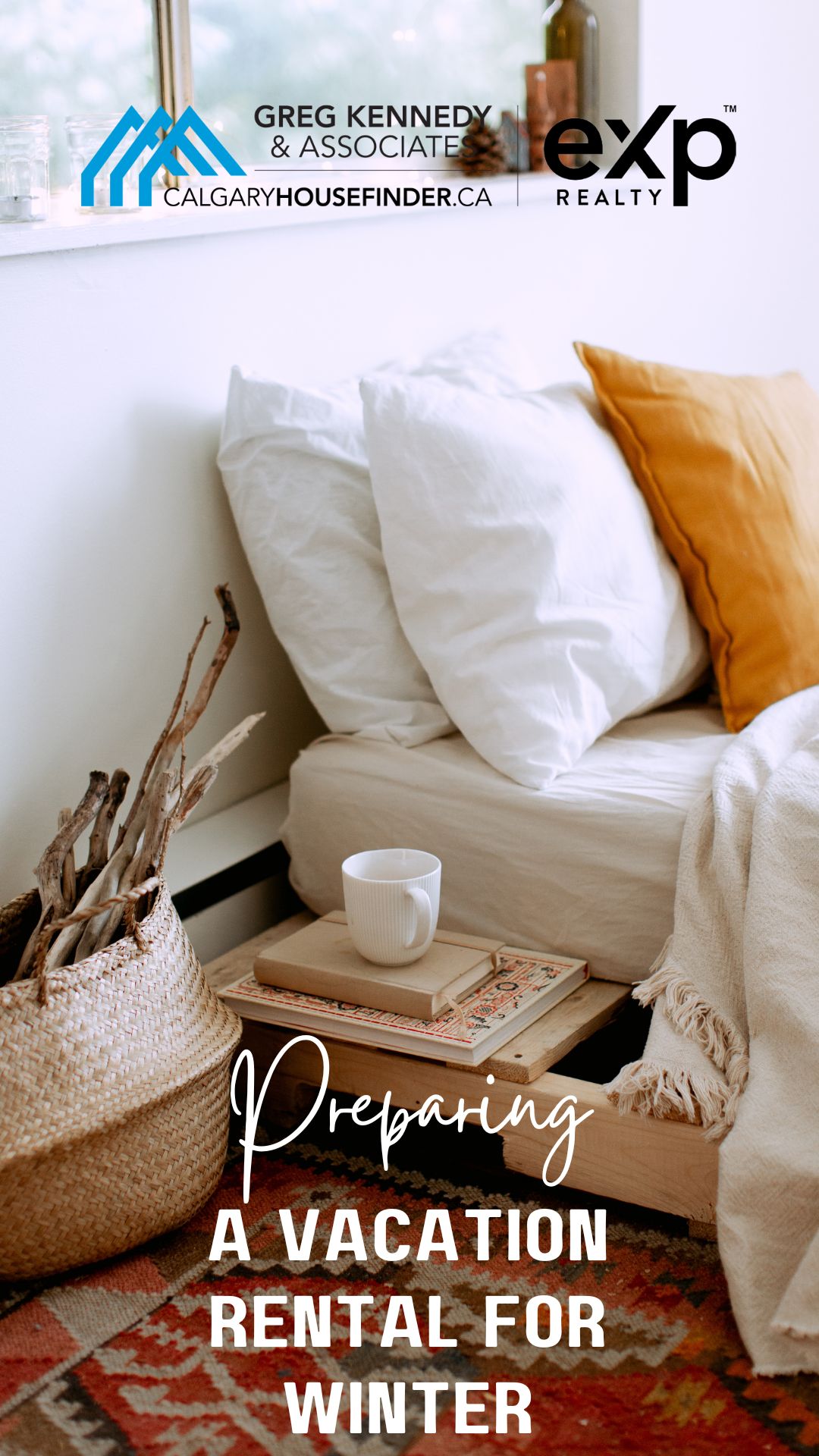 Still looking for that ideal property to list as a Calgary vacation rental? Finding one can be your perfect plan to create an additional income stream. We can help. Contact us any time to learn more.
Preparing your vacation rental to be a welcoming and comfortable space for your guests is a key component of crafting the type of hospitality that gets you those coveted 5 star reviews. To run a successful vacation rental in Calgary this winter, consider these 5 tips for preparing it for the season.
1. Swap out bedding
Your vacation rental's bedding may need to be swapped out or supplemented for the winter season. Make sure your guests will have plenty of extra blankets and bedding to stay comfortable during their stay. Never underestimate the impact of a high quality bedding situation in a vacation rental. Investing a bit more upfront will likely save you money down the road, and will make a great impression on your guests.
2. Stock up on emergency supplies
While we hope your guests won't need them, it's a good idea to stock up on seasonal and emergency supplies for the winter. Candles, flashlights, extra blankets, a crank radio, and styrofoam coolers will all come in handy in case of a power outage or winter storm. A snow shovel might also come in handy for your guests, even if you have hired a team to handle snow removal throughout the season.
3. Hire a seasonal maintenance team
Hiring a seasonal maintenance team for the winter is a great way to make sure the property is well cared for, your guests are safe, and you don't have to be stressed about stopping by every day. If you are working with a property manager, they may be able to set this up for you. You may also want to hire someone separately to make sure the driveway and walkways are safe and cleared for each guest.
4. Seasonal kitchen stocked up
Small seasonal touches make a big impact in your vacation rental kitchen. Stock up on seasonal essentials like tea, coffee, and hot cocoa. Add some to-go cups so your guests can bring a cozy cup with them wherever they are headed for the day. Make sure there are plenty of mugs and soup bowls to accommodate the number of guests your rental can accommodate.
5. Winterize the property
Take the time to care for your property by winterizing it. Not only will this make for a better guest experience, but it's also an essential factor in protecting your investment.
The specific features of the property will dictate your to do list to winterize it, but start with this list:
Blow out sprinklers and irrigation
Change HVAC filters
Clear gutters
Clean and inspect fireplaces
Hire an inspector to review the condition of the heating system
To learn more about finding an investment property in Calgary, contact us any time.
Search All Multi-Family Investments