Planning a Staycation in Calgary
Posted by Gregory Kennedy on Monday, May 16, 2022 at 1:33 PM
By Gregory Kennedy / May 16, 2022
Comment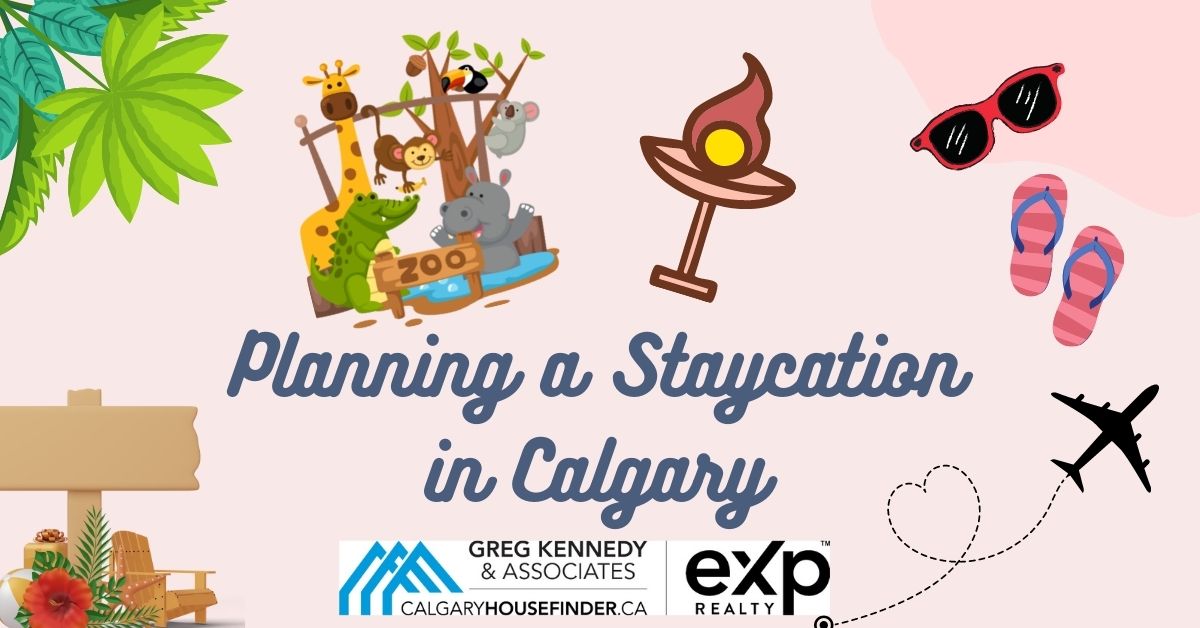 One of the best ways to get to know a new home town is to staycation in it. Spend a week enjoying your new stomping grounds as a tourist, trying out all the best attractions and restaurants. There is no faster way to get comfortable, and maybe even fall in love, with a city.
To plan a staycation in Calgary this year, consider adding some of these to your itinerary.
Banff
For a must-see attraction with global fame, you have to visit Banff National Park, close enough to Calgary to take a day trip at just an hour and a half's drive away. It is hard to exaggerate the show-stopping, jaw-dropping beauty you will find in the park, with technicolor lakes, breathtaking (in more ways than one) hiking trails, and views of the Canadian Rockies that you will never forget. Enjoy hiking, white water rafting, hot springs, mountain biking, camping, and more.
Consider taking the Rocky Mountaineer Rail Journey from Banff to Vancouver, a luxury train experience in glass dome train cars to maximize the views.
Calgary Stampede
If your staycation is planned just right, it might take place during the 10-day celebration of Calgary's ranching and agriculturally history: Calgary Stampede. The special summer event includes a rodeo that some call the "Greatest Show on Earth." Enjoy a big parade, rodeo competitions, chuckwagon races, live music and entertainment, and pancake breakfasts. It's fun for the whole family and helps everyone remember the heritage of the city.
Calgary Zoo
Another family-friendly attraction, which is just as much fun for adults, is the Calgary Zoo. Featuring special events for adults, extended hours in the summer, and limited edition exhibits, there is always something new and exciting to experience.
Filled with reconstructed historic buildings and costumed actors representing four different time periods, Heritage Park is the perfect place to experience the history of Calgary. You can also take a scenic paddleboat tour of Glenmore Reservoir or enjoy the hands-on exhibits at the Gasoline Alley Museum, both located in Heritage Park.
For the best views of the city, visit Calgary Tower. When it was built it was the tallest structure in the city, with a restaurant at the top that features a glass floor and a revolving dining room. Though it is no longer the tallest, the restaurant is still the perfect place to enjoy a delicious meal with a memorable, panoramic view.
The primary location for the 1988 Olympic Games, WinSport is home to Canada Olympic Park and offers guests winter sports, including some indoor options that are open year-round. If you visit in the summer, try indoor ice skating or tour Canada's Sports Hall of Fame. There is also a year-round calendar of concerts, special events, and camps.
Just north of downtown Calgary is Prince Island Park, a 50-acre space adjacent to Eau Claire Market. The park is located on an island in the middle of the Bow River, hence its name. Three bridges connect it to the mainland, where you can walk or ride a bike to access the island. There is a wonderful restaurant in the park, as well as beautiful outdoor space for concerts and other live performances during the summer.
The Hangar Flight Museum
To learn more about the history of aviation in Canada, stop by The Hangar Flight Museum. The museum has grown significantly since it was established by WWII pilots, and still inspires guests of all ages.
To find out more about living in Calgary, contact our office any time. We would love to help you find your home.
More Great Things to do in Calgary