Must-Try Pizza Places in Calgary
Posted by Greg Kennedy on Monday, February 6, 2023 at 1:25 PM
By Greg Kennedy / February 6, 2023
Comment
It's hard to imagine a food that is more of a crowd pleaser than pizza. Next time you're looking for a spot to enjoy a pizza pie in Calgary, consider this list of some of the best in the city.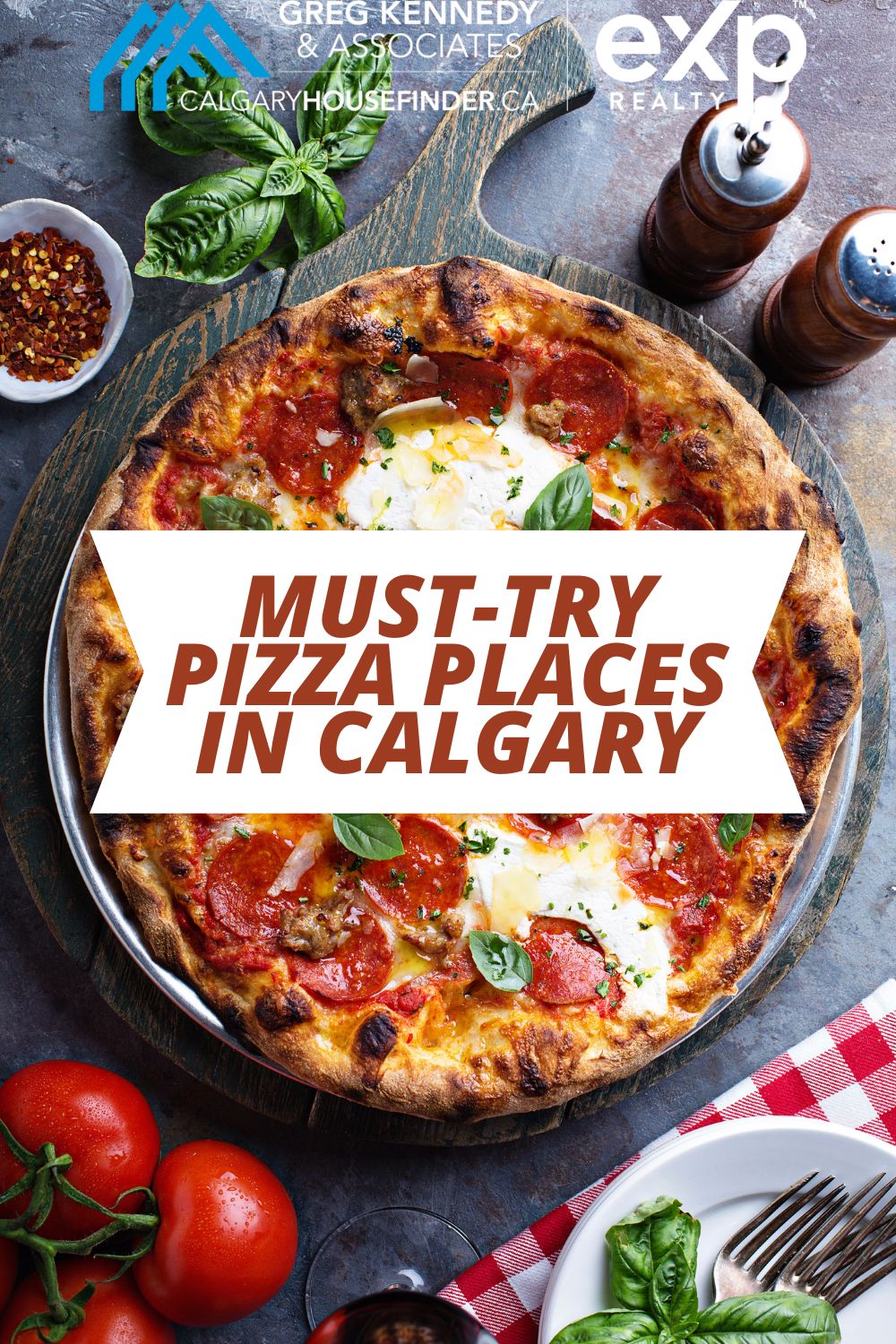 Looking for a home you will love in Calgary? We can help. Contact us any time to learn more about the homes for sale in Calgary or which community might suit your lifestyle best.
Una Pizza + Wine
While it is difficult to crown a single winner, many Calgarian foodies agree that Una Pizza + Wine is a top contender for best pizza in the city. They have amassed a bit of a cult following with their California-style pizzas and perfectly paired wines.
Noble Pie
What began as a pizza pop up has expanded into a favorite Calgary pizza joint with a Beltine location: Noble Pie. Simple ingredients are expertly transformed into pizzas with irresistible texture and flavor, now served in their cozy dining room.
Actually Pretty Good
With a name this unforgettable, Actually Pretty Good pizza is a must-try. They feature a new item every week, so that no matter how often you've stopped by there is nearly always something new to taste. The fun, brightly colored interior sets the tone for the friendly, quirky environment, perfect for a family night out or a playful date.
Posto Pizzeria and Bar
Posto Pizzeria and Bar is more than just a pizza joint. With a rustic and elegant atmosphere and pizzas that feature gourmet ingredients, this is the perfect place to marry your pizza cravings with a plan for a special date night. Enjoy one of their signature craft cocktails alongside your meal for an entirely enjoyably experience.
Double Zero Pizza
With a fresh modern aesthetic that is simultaneously chic and welcoming, Double Zero Pizza serves up pizzas with both traditional and inventive ingredients. Their house made dough is fermented for at least four days, resulting in a soft and airy crust with a perfect crispness. If you aren't in the pizza mood, try one of their delicious pastas made daily in house instead.
Pulcinella
Chef Dominic Tudda brings a lifetime of experience, having grown up in his father's pizzeria and studying in Italian culinary school, to the table at Pulcinella. Made to order pizzas are as fresh as can be, with every attention to detail and the highest quality ingredients. For authentic Napoletana pizza in Calgary, look no further.
Connie and John's
With two locations serving the Calgary community, Connie and John's offers both New York and Detroit style pizzas so everyone in your party can get exactly what they like. This is a pizza place that takes both styles seriously, with traditional blue steel pans for their deep dish pies and hand spun dough in a 500 degree oven for their thin crust style. Don't forget to save a little room for dessert, with their giant chocolate chip pizza cookie as the perfect ending to the night.
To learn more about living in Calgary, contact us any time.