Museums in Calgary
Posted by Greg Kennedy on Monday, November 28, 2022 at 10:51:36 AM
By Greg Kennedy / November 28, 2022
Comment
Looking for somewhere interesting to explore inside this winter in Calgary? Step out of the chilly weather in one of these entertaining and educational museums, with something to suit every interest. Calgary is a family friendly city, with many museums that will appeal to all ages. No matter the season, you never have to spend your day off bored and cooped up.
Want to learn more about homes for sale in Calgary? We would love to help you find your home. Contact us any time.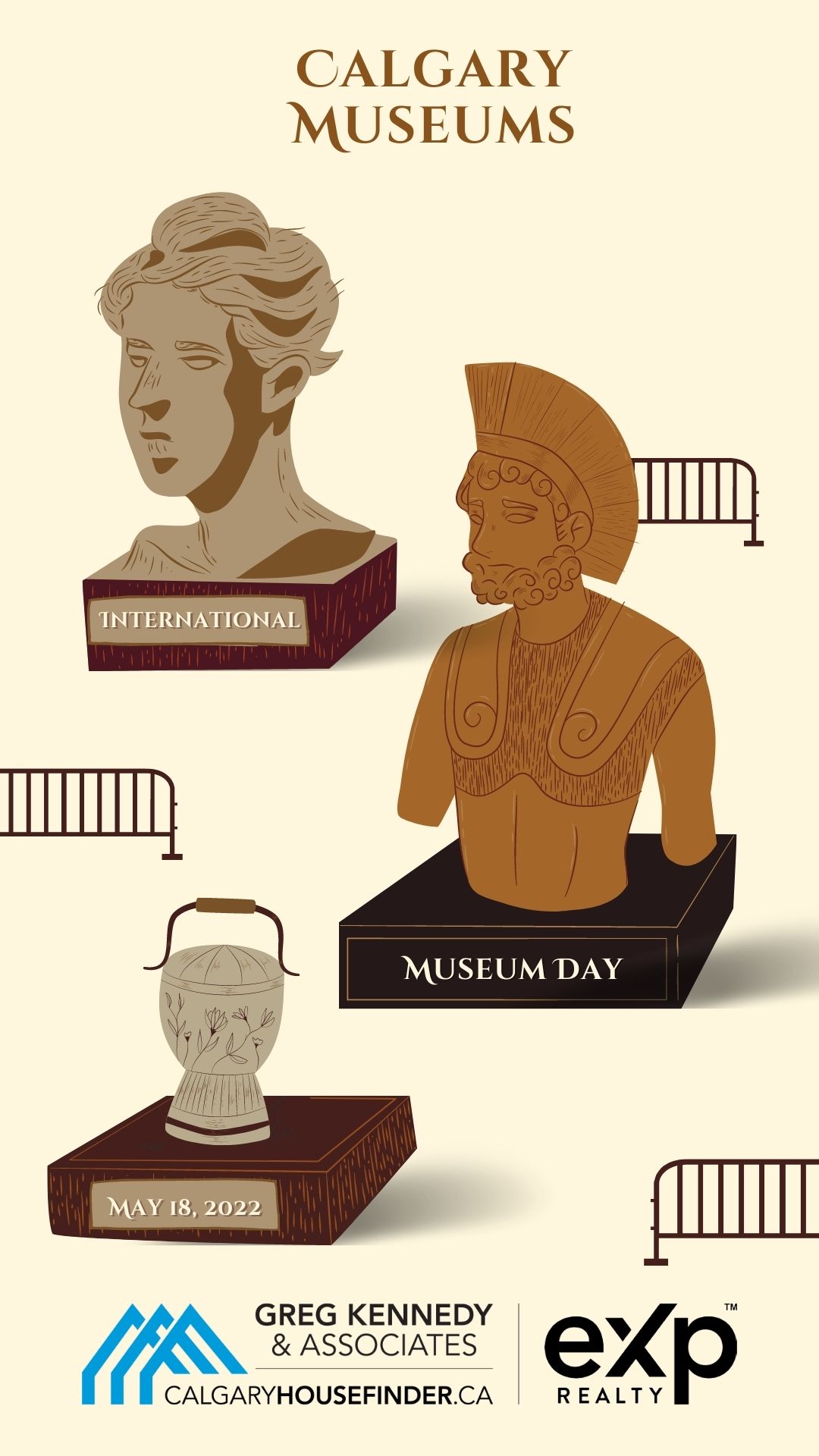 The Glenbow Museum
Learn all about the history of Western Canada at the Glenbow Museum, with an emphasis on art and culture. Originally opened in 1954, it is one of the oldest museums in Canada. Currently undergoing a full renovation to make it more engaging and accessible for a more diverse group of visitors, the Glenbow is expected to become even more of an important landmark in Calgary.
The museum features permanent exhibitions that include Western Africa, warriors of the world, other first nations of Canada, and Asian religious sculptures, and also features limited exhibits that rotate so there is always something new to learn when you come back.
TELUS Spark Science Centre
TELUS Spark Science Centre is just as fun as it is educational, and will quickly become a favorite of the whole family. Housing the largest dome theater in Canada, the science museum welcomes thousands of visitors each year. It features exhibits to engage all ages, with nearly 100 fun, hands-on activities to explore.
Adults love Spark After Dark, when the entire science centre is open after hours for adults only, with food and drinks to enjoy as you explore the amazing exhibits. Specialty themed cocktails and showings in the discovery dome are just part of the fun. Kids also have access to their own special events, like overnight events at the museum or birthday parties with private showings of science films.
Canada's Sports Hall of Fame
If you or someone in your family is a sports fan, you won't want to miss out on the Canada Sports Hall of Fame. The exhibits emphasize the culture and values of athletics in Canada, seeking to inspire young athletes about the integrity of sportsmanship beyond just the thrill of winning the game. It is Canada's only National Museum of Sport, and is undergoing a beautiful renovation to offer even more education and inspiration to the community.
Heritage Park Historical Village
Heritage Park Historical Village is Canada's largest living history museum, spread across 127 acres. The whole family will love exploring at Heritage Park, with different exhibits and experiences throughout the year, and seasonal celebrations to enjoy. The historical village brings the history of Calgary to life, and the Gasoline Alley Museum offers fun for all ages. Your young kids will love story time at Gasoline Alley, with activities and a tricycle track to play on after the story is done. Don't forget to plan a trip to Heritage Park during the holiday season, when there is a full calendar of special events for the whole family.
To learn more about living in Calgary, contact us any time.