Most Popular Colour Trends for 2022
Posted by Gregory Kennedy on Monday, July 18, 2022 at 2:03 PM
By Gregory Kennedy / July 18, 2022
Comment
Colour trends for 2022 continue to reflect this need for our spaces to feel cozier and more cocooning. Jewel tones and deep hues are a big trend and there's lots of inspiration coming from the natural world too with vivid greens and brown tones. Grey and cream and white aren't as apparent as they once were, instead, there are more energetic shades like pinks and yellows and even red has recently made a renaissance in the world of interior design trends.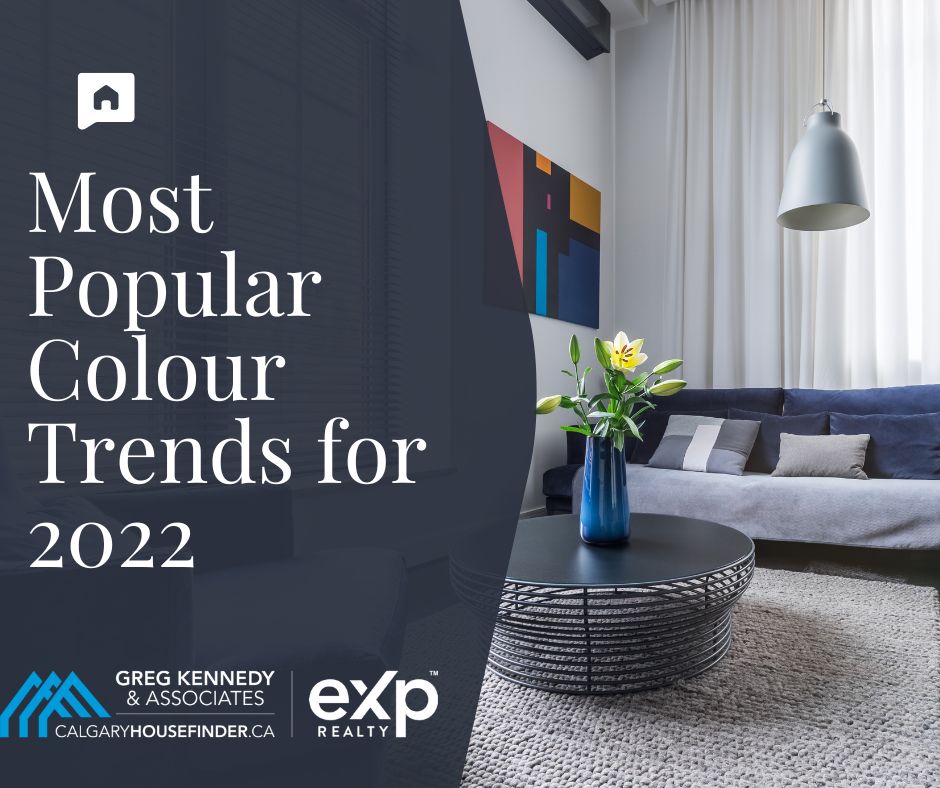 It's all about colours that make you feel good. Forget being on-trend really, the trend is to just go with what you love, create rooms filled with colours that reflect your personal style, and give you an uplift every time you enter them. Experiment with shades too, after all it's just paint, it's the easiest low-commitment update you can make to a home so don't hold back from trying something you've wanted to see, is the time to do it.
Dreamy blue and purple tones that create a calming atmosphere, bright and welcoming yellows, and joyful pinks all create a feel-good interior. People want their rooms to spark joy especially as we have been spending so much longer in them.
Blue Tones
Blue comes into colour trends every year, just taking a slightly different form. It's such a grounding, a familiar colour that there's so surprise we are drawn to it year after year, and this year it's deep blues that are looking to be the most on-trend. And it's about really embracing the darker shades, not just bringing it into a neutral space with furniture, or a feature wall but going all over with a shade to create a dramatic and cocooning room.
Summer Tones
There has been a rise in uplifting shades. Yellows, tangerines, pale purples and baby pinks, which once may have sounded a bit saccharine are all seeping into interiors in a very sophisticated, grown-up way. In their more muted forms there are in fact surprisingly live-able shades even when used on four walls.
Neutral Warm Tones
While this rich caramel hue definitely belongs to the neutral colour family, we think it packs a strong punch that blends well with natural materials, as well as patterned fabrics, to create a calm and relaxing space.
When it comes to refreshing our homes with colour, it takes careful consideration and expertise to choose a paint palette that is timeless and enduring. Applying a new lick of paint to your walls is an excellent way to give your interiors a fresh-faced makeover.
For more information on Calgary houses or how to stage your home for sale, contact our office at any time.