Keep Your Entryway Tidy this Winter in Calgary
Posted by Greg Kennedy on Thursday, December 15, 2022 at 8:39:51 AM
By Greg Kennedy / December 15, 2022
Comment
Now that we are deep into the chilly days, you may be looking for ways to keep your mudroom or entryway tidy. Snow boots, jackets, and other cold-weather gear can quickly take over a space without the right system in place.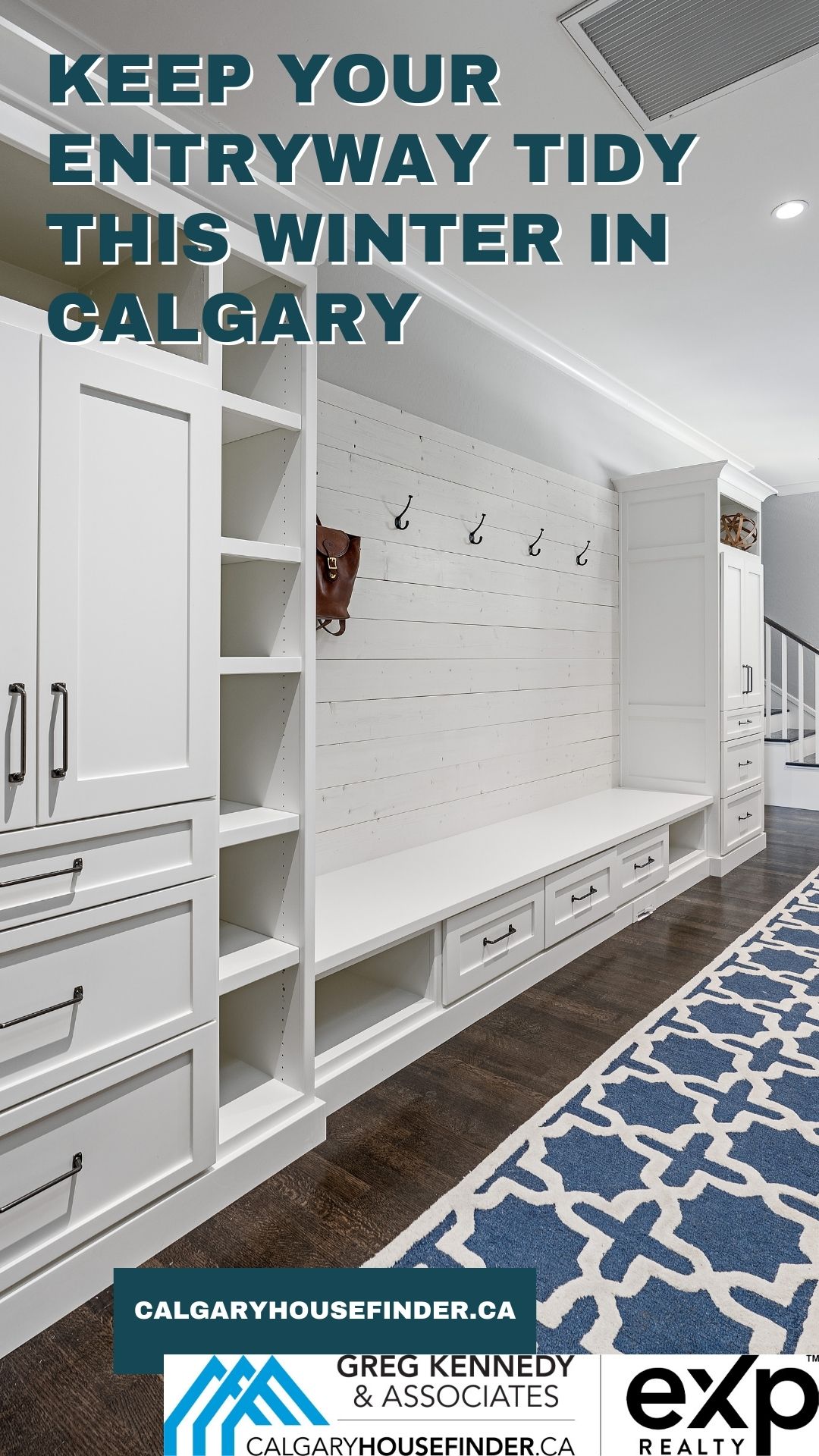 Are you looking for a new home in Calgary? We can help you find what you're looking for, so contact us any time to get started.
Catch the Water
One of the biggest nuisances during the winter is snow and ice that comes in on boots, and turns into puddles in the mudroom or entryway. Set up a boot and shoe tray to catch this water, protecting your floors (and your socks from the dreaded step in an ice-cold puddle).
Consider placing a boot tray with enough space for one pair per member of the family right at the most popular point of entry, with additional shelves or storage for back-up pairs of footwear that aren't wet. After boots have thawed and that slush and ice have melted, you can move the boots to the shelves and dump the water to get ready for another day.
This simple solution will save you from water damage (and mumbled choice words) this winter.
Move Off-Season Items Somewhere Else
Decluttering is always an essential component of effective organization. Remove anything that doesn't get used during the winter season to alternative storage space. Light jackets, pool gear, or anything else that you won't be using until the weather warms up can be stored in a bin in the garage or another place in the home to keep your entryway free from unnecessary clutter.
Utilize Vertical Space
If your mudroom or entryway doesn't feel particularly spacious, and you don't have a large coat closet to lean on, look for creative ways to maximize vertical storage. Don't underestimate the impact of wall hooks, which can be used to get coats, hats, scarves, and bags out of the way while remaining easily accessible.
You can maximize wall space by staggering wall hooks at multiple heights, allowing coats and other times to be layered over each other. This way, you can also customize the height of hooks to allow smaller children to hang up their own coats when they come in.
Make Cubbies into Faux Built-Ins
If you'd like to add built-in storage to your space, but you need something that is ready faster or costs a bit less, consider fixing up ready made cubbies with the look of built-ins. Paint the cubbies to match the walls or trim in the room, and consider adding crown molding or other trim that matches the interior of the home. Add hooks or decorative hardware that suit the aesthetic of the home to give it a style, finished look.
Organize by Family Member
The best organizational systems are the ones that you can keep up with easily. One way to make sure your system sticks all winter long is to organize items by a family member rather than category. Give each member of the family a place for their coats, shoes, bags, and other items. This is a great way to organize cubbies, but you can do the same thing with hooks, shelves, or baskets.
To learn more about loving your home in Calgary, contact us any time.