Is Calgary a Good Place to Invest in Real Estate?
Posted by Gregory Kennedy on Tuesday, May 4, 2021 at 2:33 PM
By Gregory Kennedy / May 4, 2021
Comment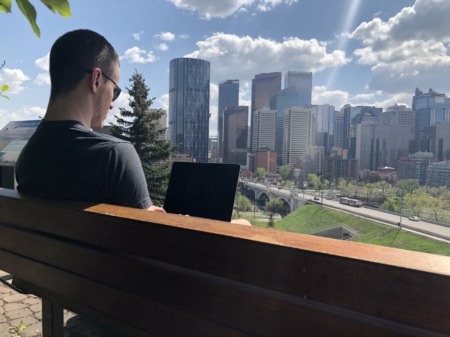 Of the many burning questions clients ask us, one of the most popular is: "How is the Calgary real estate market? Should we invest? When should we invest?"
With the pandemic causing so much uncertainty throughout early 2020, the answer wasn't necessarily clear. However, because banks and governments have kept interest rates and lending rates low to help protect the economy, many investors and first-time buyers have found that it is the perfect opportunity to take advantage. From an investment property venture to buying or selling a principal residence, now is one of the best times to be in the market..
Read on to learn a little bit more about Calgary House Finder, and how their knowledge of the current market trends and home prices can help you decide whether or not you want to invest in Calgary's growing economy.
Just north of the border with the United States, Calgary is located in the province of Alberta on the eastern side of Canada. It is Alberta's largest city and the fourth-largest city in the country.
Record-high oil prices led to a surge in Calgary's economy in recent years, attracting many immigrants from around the world and adding to the city's value. However, more recently Calgary's economy has been in a slump, partially due to the reduction in demand for oil.
Still, the city is continually developing, providing housing and many opportunities for its residents. With the health, education, and business sectors growing, and the real estate market on fire as we wind down into the final stages of the pandemic, more and more high-earning professionals are moving (or returning) to Calgary.
The city isn't far behind Toronto in having the second-highest concentration of headquarter offices. This means that companies are here to stay. And the city's landscape keeps residents and visitors healthy and entertained with annual festivals, expansive parks and wetlands, the Bow River, and exploration of the nearby Canadian Rockies.
The city has an appreciable amount of culture, including musical theatres, various museums, restaurants that serve cuisine from around the world, and Canada's Sports Hall of Fame. So is Calgary a good place to invest in real estate? It sure is!
Our real estate professionals can help you search for Calgary houses for sale, so come join us!
How is the Calgary Real Estate Market?
Even with COVID-19 still an issue, the market is doing well, and buyer and seller confidence is up. People have come to see that they can still buy and sell property via online and limited in-person contact.
Consequently, sellers who had delayed posting their home's listing have taken the plunge in 2021 while buyers are taking advantage of low lending rates and improved savings. Case in point: March 2021 saw the highest number of sales in over a decade.
If you're a real estate investor or looking to become one, now is the time to stop shopping and start investing. There are many affordable deals available, from rental properties to single-family homes that will pay off later down the road.
Pros and Cons of Making Real Estate Investments Right Now
While the market is pretty good, the forecast is that there will be some factors that prevent further improvements:
Pro: The long-term need for space due to more individuals working from home may affect demand patterns within the housing market, leading to a potentially stronger sales growth.
Pro: There is potential for a stronger demand growth from first-time buyers since the market is expectedto experience price declines and lower lending rates.
Con: COVID-19's presence still causes uncertainty related to the time it will take for the economy to recover and the effects long-term unemployment and business bankruptcies will have.
Con: Alberta's growing number of mortgage deferrals could affect supply levels in the market.
Calgary House Finder keeps track of market trends and investment opportunities, so get in touch with us to determine the right investment property for you.
Is Calgary a Buyers' or Sellers' Market?
As of March 2021, the numbers indicate that Calgary is a sellers' market right now. Whether you're looking for a rental property or a principal residence, here are the benchmark prices of Calgary's districts:
North: $398,800
North East: $348,900
North West: $491,500
East: $309,800
City Centre: $498,100
South East: $439,600
South: $422,100
West: $537,200
In the northwest part of the city, consider checking out our Evanston homes for sale. Of course, you don't want to be limited to just the Evanston neighborhood, so feel free to jump into the houses for sale in Calgary NE, or browse the houses for sale in Calgary NW.
Note: The benchmark price is the price forecasted for a general type of home within a certain area.
For a proper investigation of Alberta real estate investment options, consult our team.
What Clients Should Consider When Looking for Real Estate Investment Properties
Depending on their situation, investors should evaluate a few real estate aspects before diving into an investment like a rental property.
Rent: Perform due diligence on the average rental rates for each region you're interested in. This rental income should cover things like mortgage payment, property insurance and taxes.
Property Taxes: Investigate the current market value assessments of property taxes. If they're high, find out why and if it's worth investing in the long run.
Condo Fees: You want to avoid profit-limiting costs when browsing condominiums, so you need to do a proper investigation. This type of rental property is subject to occupancy fee or "phantom rent." Buyers pay occupancy fees to the developer prior to the time you take ownership of the investment property.
Employment: COVID-19 has caused a high level of unemployment, so choosing a property that's in a growing job market means that you'll have tenants in no time, especially if you're near educational institutions and new businesses. As mentioned above, Calgary is a prime location for immigrants.
Safety: Renters are more likely to move to safe neighbourhoods, so consult the crime rates for your preferred investment properties.
Schools: If a rental property is in a good neighbourhood with nearby schools, you can attract renters with children.
Location: Right now, location is less important since many can work remotely, but it's still something to keep in mind since people do want to be close to amenities, such as essential services. Does the neighborhood have a good Walk Score? Different areas of the city will determine the type of renter that's interested in your property.
Make your real estate investment decisions with the help of Calgary House Finder!
Find Your Ideal Investment Property
Calgary, Alberta is one of the Canadian cities to be in right now with its affordable properties and stable rental market.
Contact us today for more information.