Increase Your Home's Value Before Selling in 2023
Posted by Greg Kennedy on Tuesday, March 21, 2023 at 9:38:24 AM
By Greg Kennedy / March 21, 2023
Comment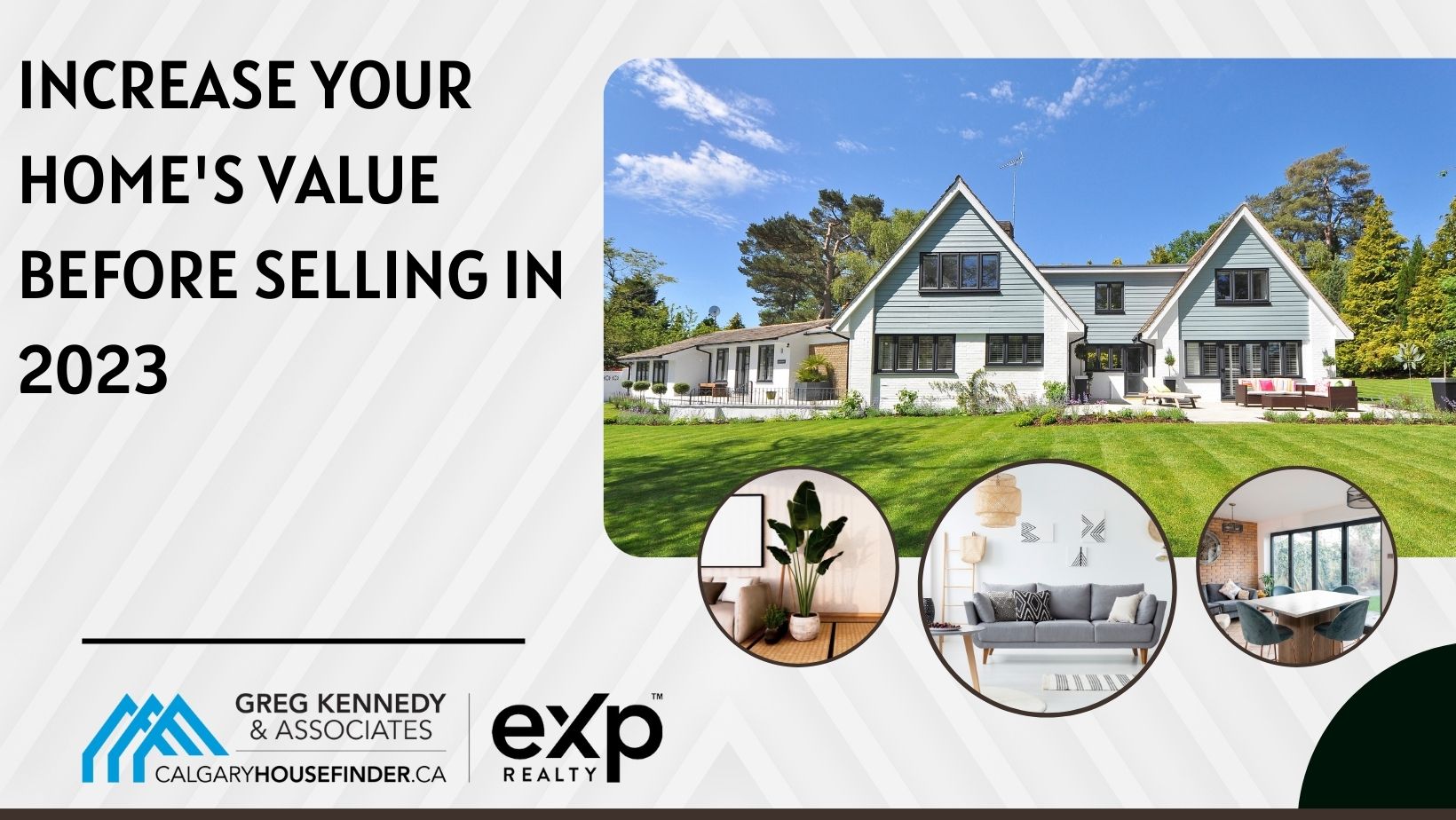 Before listing your home for sale, it makes sense to boost its value. There are plenty of ways to increase the value of your home in preparation for sale, setting you up to reach your next real estate goals.
One of the most important factors in a successful home sale is the real estate agent you choose. Contact us any time to learn how much your home in Calgary is worth, get a free Calgary real estate market report, or find out what your home needs to put its best foot forward.
As you look ahead to selling your home in Calgary this year, consider these 5 ways to boost your home's value.
1. Curb Appeal
It may sound obvious, but improving your home's curb appeal is a great way to increase its value. Whether it is a major project like repainting the exterior or something more minimal like cleaning up the landscaping, allowing your home's outside to make a great first impression will pay off.
As you decide how to boost your home's curb appeal, consider:
Landscaping
The condition of the driveway and walkways
Staging the porch or patio
Fresh paint on the outside of the home or the front door
2. Kitchen or Bathroom Remodel
Kitchens and bathrooms are the two spaces in a home that can show the most wear and tear. While remodeling either, or both, of these requires a significant investment, they are also some of the home improvement projects with the best ROI.
You can reasonably expect your investment in a new kitchen or bathroom to pay off when its time to sell if you choose design elements that appeal to a wide range of tastes, are done according to building codes, and use quality materials without selecting top of the line everything.
3. Smart Home Upgrades
Look for ways you can add smart home features to your home. Many buyers looking for a home today are interested in smart home upgrades like:
Smart thermostats
Smart fire detectors
Smart carbon monoxide detectors
Smart camera
Smart locks
Smart lighting system
Smart window coverings
You may be surprised to find that these are quick to install and more affordable than you expect. Consider picking a few from the list that will help your home stand out.
4. Increase Energy Efficiency
Many buyers on the market today are looking for energy efficient homes that are kinder to the planet, and their wallets. There are plenty of ways to increase the energy efficiency of your home in preparation for selling, including:
Upgrading your windows for better insulation
Replacing appliances with high efficiency models
Adding solar panels
Gray water recycling systems for irrigation
Updating the HVAC system
5. Finish Your Garage or Basement
One of the best ways to make your home appeal to a wider body of potential buyers, as well as increasing its value, is to increase the usable, finished space in the home. If you have a garage or basement that could be finished, consider doing that before selling.
In a garage, adding insulation, lighting, interior-grade flooring, and textured drywall can make it into a space that works for more than storage and parking a vehicle. It can be transformed into a home gym, work shop, man cave, or additional entertaining space.
If you have an unfinished basement, get some quotes from local contractors to learn what would be required to finish the space and make your home feel larger. Finished basements are often a great place to add a bathroom, guest space, home office, or media room, all of which might be a distinguishing feature that set your home apart from others your buyers are considering.
Ready to learn more about selling your home in Calgary? Contact us any time. We specialize in listing Calgary houses for sale and specifically Airdrie homes for sale and all Okotoks houses for sale.