How to Make Your Home Your Happy Place
Posted by Gregory Kennedy on Tuesday, April 12, 2022 at 11:22 AM
By Gregory Kennedy / April 12, 2022
Comment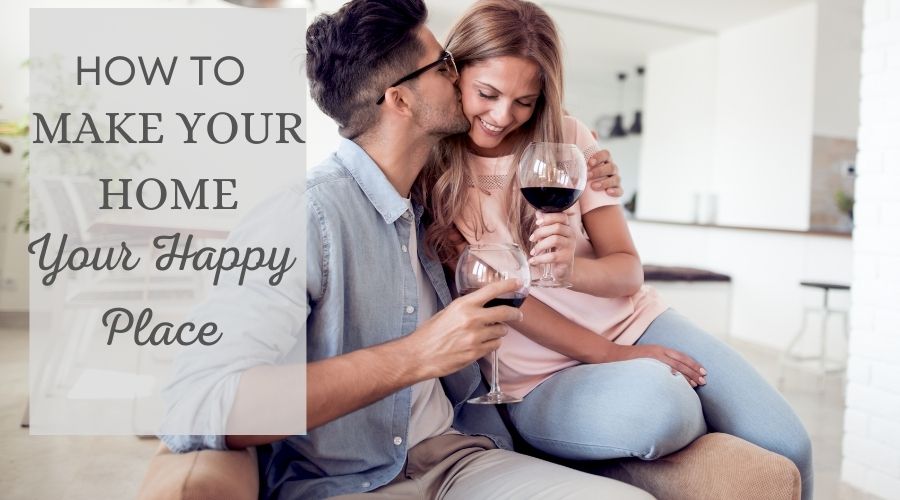 With nearly 40% of Canadians working from home, and more than that finding more reasons than ever to spend more time at home since the pandemic, it makes sense to create a home environment you love.
Keep reading for our tips for making your home your happy place.
Compartmentalize
As you may have realized during time spent working from home, it's easy to be distracted from working or relaxing when you have multi-use spaces. Consider breaking up your home into compartmentalized, focused spaces to maximize the efficiency and enjoyment of it.
Even in a small home, you can designate specific spaces by utilizing some of these tips:
Design a work space, whether it is an entire office, a desk, or an armoire.
Split up a large area with screens or curtains
Select a place for to-do list items that will be a stressor or distraction when you're trying to relax, like mail or laundry piles
Choose one space for all of your home fitness equipment so it is ready when you are
Use of Colour
One of the simplest ways to infuse a dose of happiness into your home is through the use of colour. Select a colour palette that includes some of your favorite shades and decorate with them. Even if you aren't ready to take on a major renovation project because of your time, energy, or budget at the moment, there are simple ways to utilize colour to maximize the enjoyment you get from your home.
Try adding in some of these items in your favorite colour(s):
Throw pillows and blankets
Artwork
Rugs
Removable wallpaper
Curtains
Dishes or glassware
Declutter and Streamline
A common way to minimize how happy you feel in your home is by allowing it to be filled with clutter. Most people find themselves, even if subconsciously, less relaxed and happy in a messy home.
If decluttering your entire home feels daunting, start with a small space. The feeling of accomplishment you will receive from completing that first project will likely translate into motivation to take on a bigger task. A good first decluttering project might be a bathroom cabinet or linen closet.
Consider All Your Senses
We often focus on the visual aspects of design in a home, but remember your other senses are taking in the space and interpreting how much you enjoy it, too. Make sure your home is as happy as can be by incorporating multi-sensory elements, like:
Scented candles
Essential oil diffusers
Plush pillows and throw blankets
Memory foam kitchen and bath mats
Soundproofing
Bluetooth speakers
Focus on the Light
Whether you are consciously aware of how it impacts your mood or not, lighting is one of the most significant design elements in any home. Everyone has their own preferences for brightness and color of lighting, so take the time to determine what your preferences are and update your home accordingly.
Many people enjoy natural light, which can be increased in the home by changing your window coverings, adding a skylight, or trimming trees outside of windows.
Updated lighting fixtures can also be a great way to make your home more well lit and visually appealing. Some people love LED lightbulbs, while others find them to be too bright white. Visit a lighting or hardware store and be mindful of which bulbs and fixtures you are drawn to, and then design a lighting scheme in your home that will make you smile.
To begin looking for a property to turn into your happy place, contact our office any time. Our team of professionals is ready to help welcome you home in Calgary.