How to Know if a House is Right for You
Posted by Gregory Kennedy on Monday, June 6, 2022 at 8:58 AM
By Gregory Kennedy / June 6, 2022
Comment
After months, or maybe even years, of dreaming about buying a house, the time has finally come. When you are scrolling through online listing, but not yet ready to buy, it is easy to think you know what you like and what you need. When the rubber meets the road, the decision may feel a bit more overwhelming.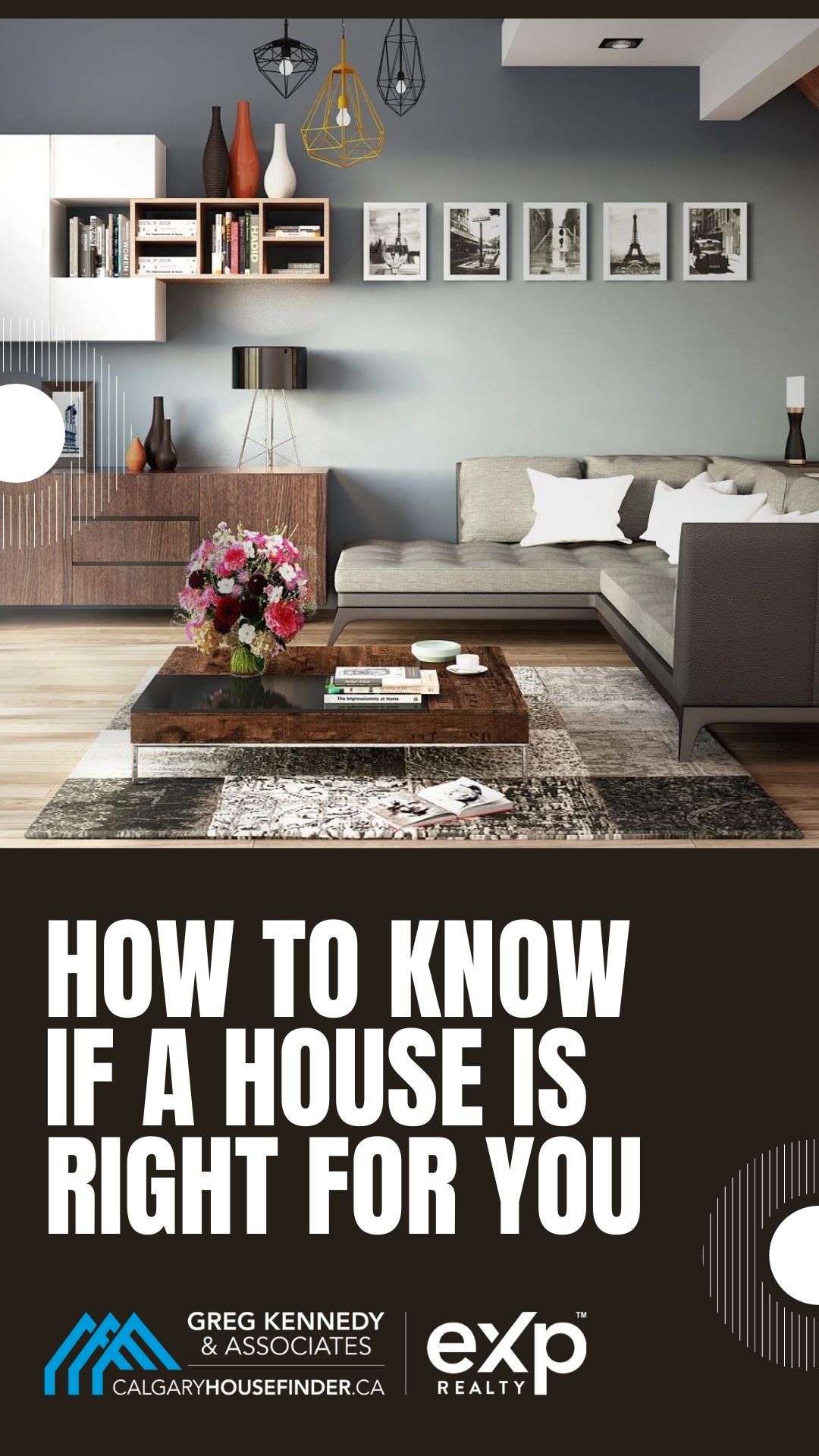 If you are wondering how to know if a house is right for you, don't worry. We have some tips highlighted below to help you decide if you are making the right investment.
Budget
Of course one of the most essential factors in knowing if a house is right for you is the price. We always recommend shopping for a home after getting pre-approval to be sure you understand what mortgage you will be approved for and to accelerate the buying process. Pre-approval also helps eliminate the potential for delays, and even missing out on a house to another buyer who is ready to make an offer before you.
Beyond the budget criteria set by your mortgage pre-approval are the other potential expenses the home represents. These include HOA fees, renovation, utilities to heat and cool the home, appliances you may need to buy, and the cost of furnishing the home. Be sure you have considered the whole financial picture before deciding if you can afford the house.
Essential Criteria
Create a must-have list, or a list of essential criteria that the home must have to function for your household. This might include the number of bedrooms (don't forget to think ahead to how your family may grow or change in the future), a home office space, a dog-friendly yard, a good school nearby, a convenient commute, or wheelchair accessibility.
Here are some items you might want to consider adding to your list:
Number of bedrooms and bathrooms
Fireplace
Outdoor space
Parking space
Attached garage
Entertaining space
Room to set up a home gym
Walkable neighborhood
Low-maintenance property
Don't allow yourself to get distracted by fun features or charming architecture and buy a house that is missing some of your essential, must-have items. By having a list in hand, you can avoid falling for a house that just won't suit your household.
Location
The location of your home is something you cannot change, so make sure the location is the right fit for you. If you have children, look into the local schools and decide if they will be a good fit. Map out your commute to work, church, or doctors appointments. Look at the local amenities to see what kind of recreation, shopping, and dining are available in the immediate neighborhood. Drive around to see how well-maintained the neighborhood is and if you can imagine yourself living there.
It's also a good idea to look into local property tax rates, school district reputation, crime rates, and other local data, which should be readily available online. Especially if you are new to Calgary, taking time to find out what the neighborhood is known for and the history of it will help you find your ideal location.
If you have time and weather permits, go to a local park and strike up conversations with the people there. Ask them what they like about the neighborhood or where they love to grab a bite to eat. There may also be some specific features you look for in the community, like medical specialists, a specific type of fitness facility, or access to a health food store.
Calgary is one of the best places to live in Alberta, with many beautiful homes to choose from. For help finding your ideal property, we are here to help. Contact our office any time!
Search Newest Listings This Week