Good News for Today's Homebuyers
Posted by Greg Kennedy on Tuesday, November 15, 2022 at 8:06 AM
By Greg Kennedy / November 15, 2022
Comment
With rising interest rates, many homebuyers are finding themselves concerned about whether now is still a good time to buy. Instead of just focusing on the new challenges in today's market, take a minute to consider this good news for homebuyers today!
To learn more about homes for sale in Calgary, contact us any time!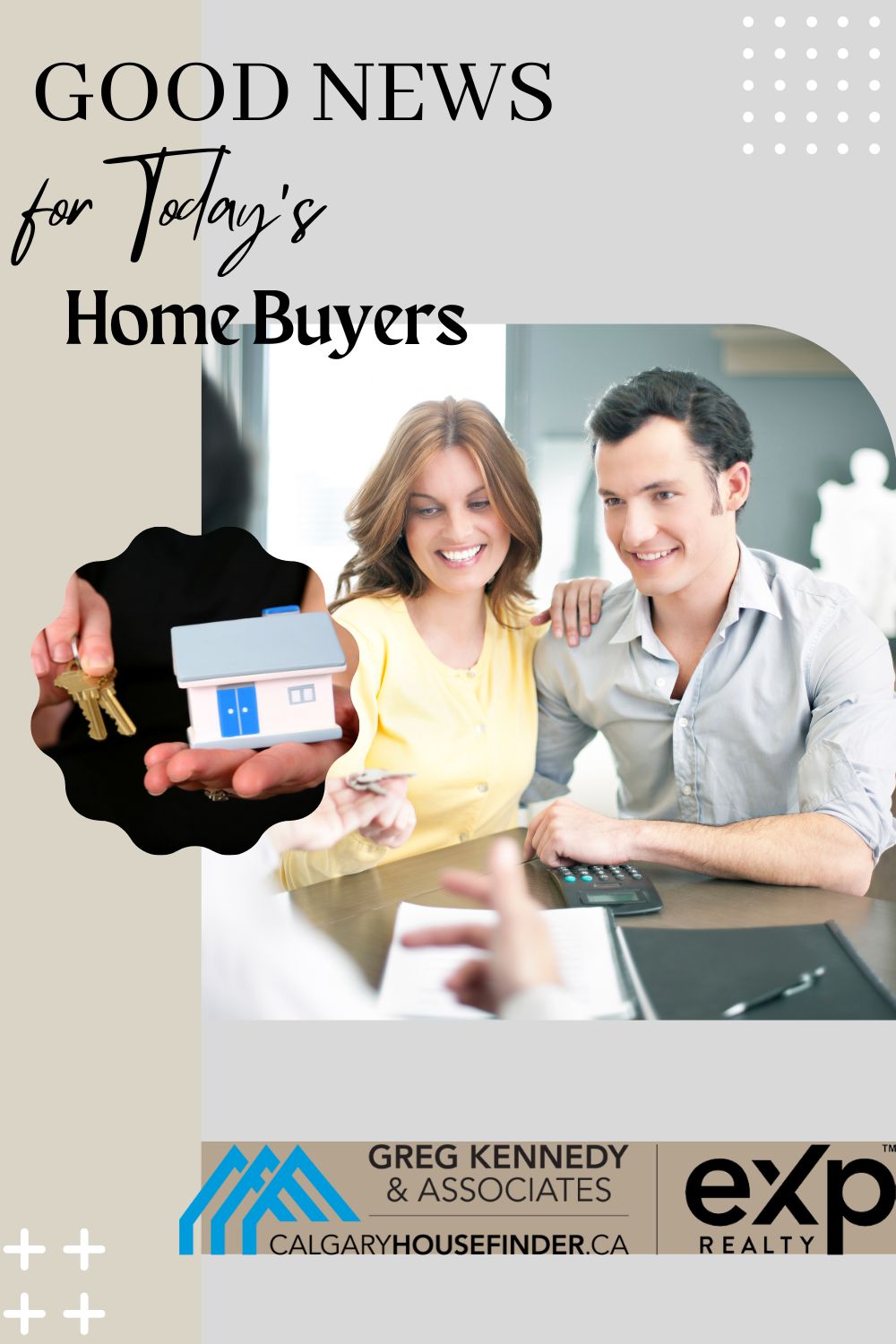 Bidding Wars have Slowed
The record-breaking low-interest rates of the past couple of years were one of the factors that caused unbelievably high rates of bidding wars. Many hopefully homebuyers found themselves frustrated by being outbid again and again by investors or other people who were urgently looking to compete for the limited inventory of homes on the market.
Today, that problem has drastically decreased. Fewer sellers are receiving multiple strong offers, and bidding wars are no longer a given on every good home that comes on the market. If you were concerned about your ability to beat out other buyers for the home you want last year, now may be the right time to make a move.
There are More Homes to Choose From
Inventory is up from the last few years, meaning there are more homes to choose from and a better ratio of properties to buyers. In addition to helping alleviate some of the burden of bidding wars, this means your choices will be more abundant. With more options on the market, you are more likely to find the home you really want.
Not sure how to decide what you want? Check out our guide to buying a home in Calgary or contact us any time for help!
Additional: Why You Need a Realtor to Buy New Construction
Buyers have more Negotiating Power
If you're reading those first two pieces of good news and thinking to yourself that you still aren't sure if you can afford a home right now, you will be happy to hear about this. Buyers today have more negotiating power than before, for a few reasons.
First, with less competition from bidding wars and multiple offers, sellers are more motivated to work with the hopeful buyer they have. Second, most sellers today are in a position of flexibility to negotiate because of the increase in home equity. Sellers may be able to accept lower offers, offer credits toward closing costs and discount points, or provide unique solutions like a 2-1 buy down.
Experts are clear that sellers today are motivated to work with buyers, and more willing to accept offers with conditions like a home sale, inspection, or appraisal contingency than they were this time last year. This translates into a better balance of power in the transaction, where you as the buyer won't have to be rushed or compromise on factors that provide peace of mind, like reviewing a home inspection report before deciding to buy.
Related: How Much to Spend on a House in Calgary?
We know that buying a home today comes with a list of challenges, but we are here to help. We can help you find homes for sale in Calgary that suit your budget, your lifestyle, and your personal preferences. Contact us any time to find out more about how we would love to be a part of the team that welcomes you home.
Check out the newest listings this week!