Day Trips to Take from Calgary
Posted by Greg Kennedy on Monday, December 19, 2022 at 9:54:36 AM
By Greg Kennedy / December 19, 2022
Comment
One of the best reasons to live in Calgary is its central location. There are so many places to visit that are close enough for a day trip, so you can grab a coffee and settle in for a mini road trip to explore totally new areas.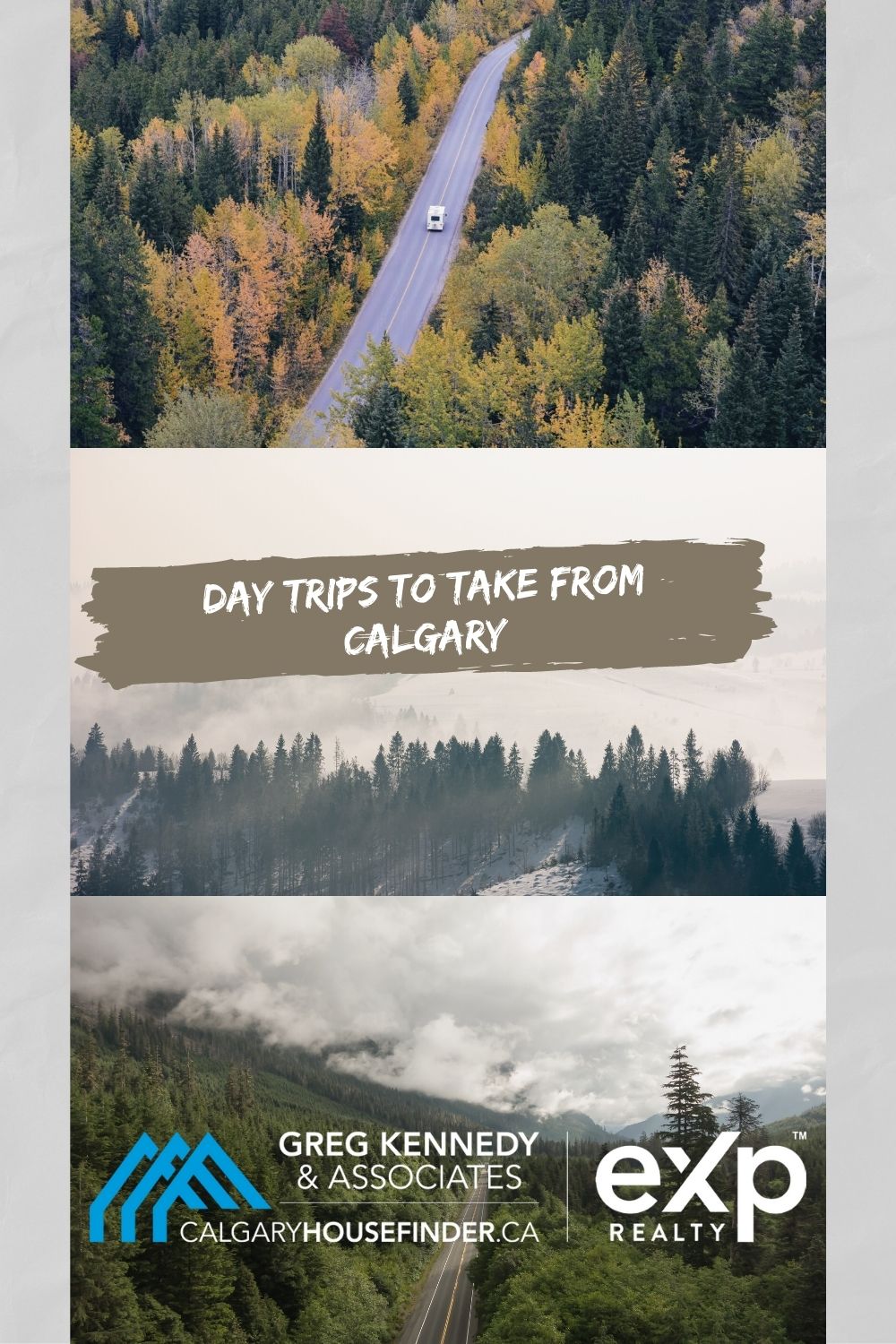 When you live in Calgary, there is always somewhere new to discover nearby. If you are still looking for your ideal home in Calgary, we can help! Contact us any time to get started.
To plan a fun day trip or a weekend getaway, consider one of these fun destinations within just a few hours of Calgary.
Banff National Park and Canmore
People travel from around the world to visit the breathtaking Banff National Park, but Calgarians can be there in about an hour. Nearby Canmore is a great place to stay for a weekend trip. Both Canmore and Banff feature charming downtown areas, with plenty of restaurants and beautiful vacation rentals to choose from. Hike Three Sisters or Grassi Lakes, explore the Canmore Nordic Center (site of the 1988 Olympics), or enjoy just about any outdoor recreation you like in the most scenic location you can imagine.
Sundre
About an hour and 20 minutes north of Calgary is Sundre, a small town nestled along the Rockies and Alberta's Cowboy Trail. Take a trail ride on horseback through Panther Valley, and you might even catch a glimpse of a band of wild horses. If you visit when the weather is warm, you will love a thrilling river rafting trip down the Red Deer River or a gentle 10 minutes walk to Big Horn Falls in Ya-Ha Tinda.
History buffs will love stopping by the outdoor Pioneer Village, where you can see a replica of what life was like for settlers in the area two hundred years ago.
Sylvan Lake
In under two hours, you can get to Sylan Lake from Calgary. Window shop along the waterfront of this sparkling lake, enjoying an ice cream cone from the local shop, or enjoy a day in the water if you visit on a hot summer day. The lake is beautiful and clean, perfect for swimming and splashing. There is also a huge outdoor splash park for the kids, and plenty of places to enjoy hiking, a picnic, or fishing around the lake. If you visit in the winter, you can even try out ice fishing or curling.
Mossleigh
Drive an hour east of Calgary, far enough away from light pollution that you may even catch sight of the Northern Lights, to Mossleigh. This small town offers all kinds of family-friendly fun, like Aspen Crossing.
At Aspen Crossing, which was once a tree farm, visitors can enjoy a train-themed destination with an RV park to accommodate a laid back overnight stay. The park also features Caboose Cabins for those who want to try out glamping. Explore the bike trails, try a wine a cheese tasting, or enjoy a performance at the Dinner Theatre, or check out one of their many railroad excursions.
Ready to get started on the search for your home in Calgary? Contact us any time.