Choosing a Preschool in Calgary 2023
Posted by Greg Kennedy on Friday, March 10, 2023 at 2:48 PM
By Greg Kennedy / March 10, 2023
Comment
Choosing the right preschool education setting for your child is one of the decisions parents make that has the biggest impact. If you are wondering where you will find the resources your young family needs in Calgary, we have a list of some of the best preschool options available in Calgary in 2023 to help you make the decision.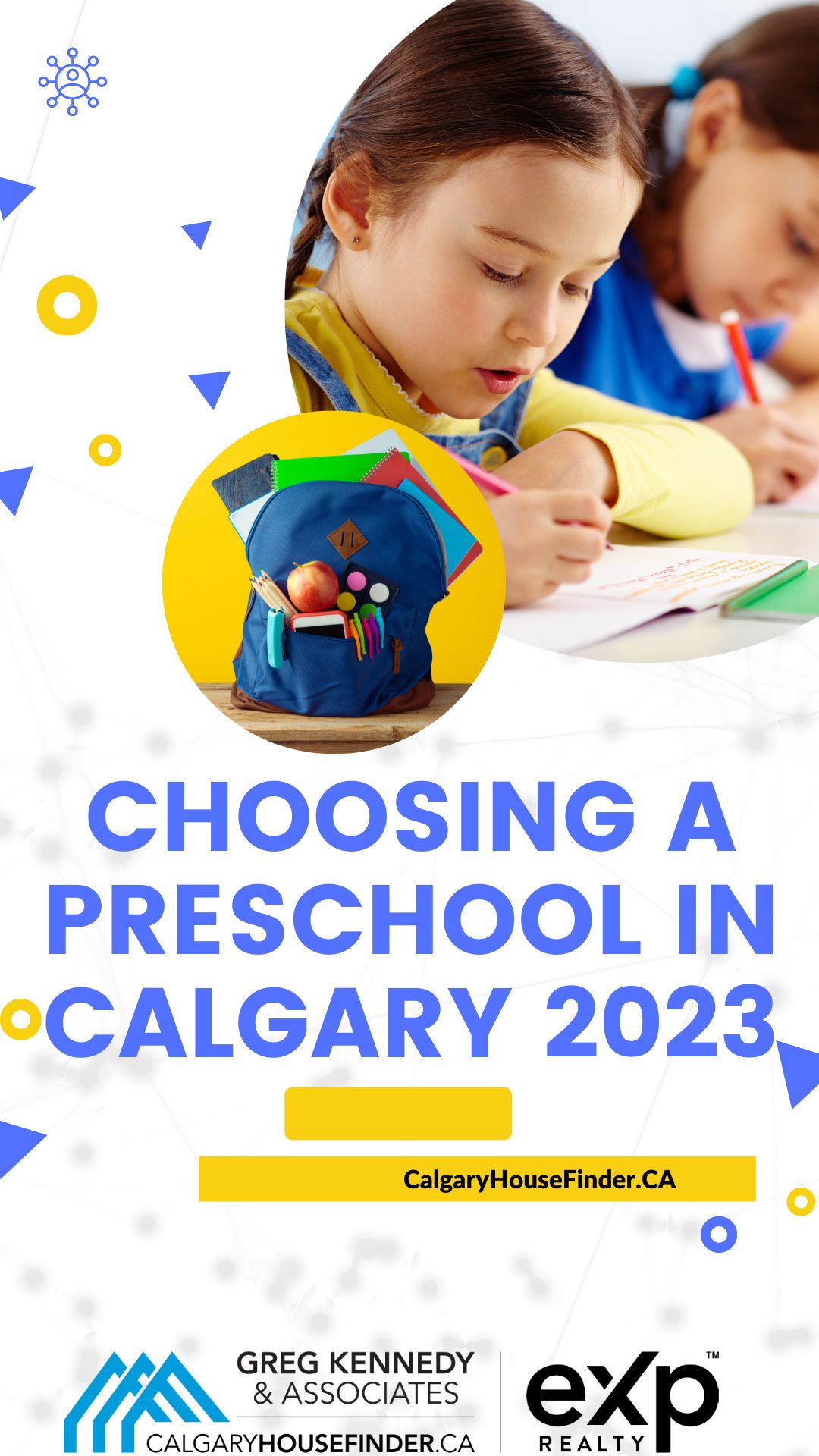 Moving to the area or looking for homes for sale in Calgary? We can help you find your ideal new home and make a smooth transition. Contact us any time to learn more.
To learn more about your preschool choices in Calgary, consider these options.
Calgary Preschool Programs
There are 4 publicly funded Calgary preschool programs available for students from ages two and a half to five. Each of the programs is unique, with locations throughout the city to provide a convenient choice for families in different quadrants. All programs emphasize an opportunity to be active, engage with others, and learn physical and social skills through play, singing, creative projects, and other developmentally appropriate activities.
Some programs are nature focused, while others are centered around arts and crafts or physical activities. Parents can register for the program that best fits their child's strength and interests, as well as the family's location and schedule.
Edelweiss Preparatory School
Edelweiss Preparatory School is located in Northwest Calgary and offers a hands-on, STEAM focused education for students in preschool, Junior Kindergarten, and Kindergarten. The school seeks to spark a lifelong love of learning through engaging and play based education, using a core curriculum, Discovery Centres to supplement learning, guests speakers to expose children to various careers and opportunities, and multiple field trips throughout the year.
A consistently award winning preschools in Calgary, Edelweiss has 35 years of experience in designing an ideal preschool education environment.
Kids @ Play Preschool
For a fun, play based school that takes its inspiration from children's natural drive to play and explore, consider Kids @ Play Preschool. The school has a fun approach with an emphasis on building confidence and leadership skills, and also offers support for students who are English language learners. The school's dynamic play centers are reminiscent of a great children's museum, with qualified teachers and curriculum as a foundation to incorporate play and learning together. Families are thrilled to offer glowing reviews of this fun and engaging preschool environment.
The Think Sun Preschool Academy
The curriculum at The Think Sun Preschool Academy centers around art and music, offering an engaging educational opportunity for students ages three to five. They also incorporate the French language, ideal for either students who speak French at home or those interested in learning. With over 30 years of experience, the directors of Think Sun have become experts in leveraging art, music, and play to teach essential preschool education and social skills. The school welcomes parents to visit any time during their morning classes, and includes healthy snacks as a part of tuition.
To learn more about living in Calgary or finding homes for sale in your favorite neighbourhoods, contact us any time.