Choosing a Family Friendly Home in Calgary
Posted by Greg Kennedy on Tuesday, December 13, 2022 at 8:31 AM
By Greg Kennedy / December 13, 2022
Comment
The process of searching for your next home can be complex, with many factors to keep in mind. If you are searching for family-friendly homes for sale in Calgary, we can help. While we don't want to be discriminatory to any neighbourhood there are some areas more kid-friendly - and obviously not 55+ areas.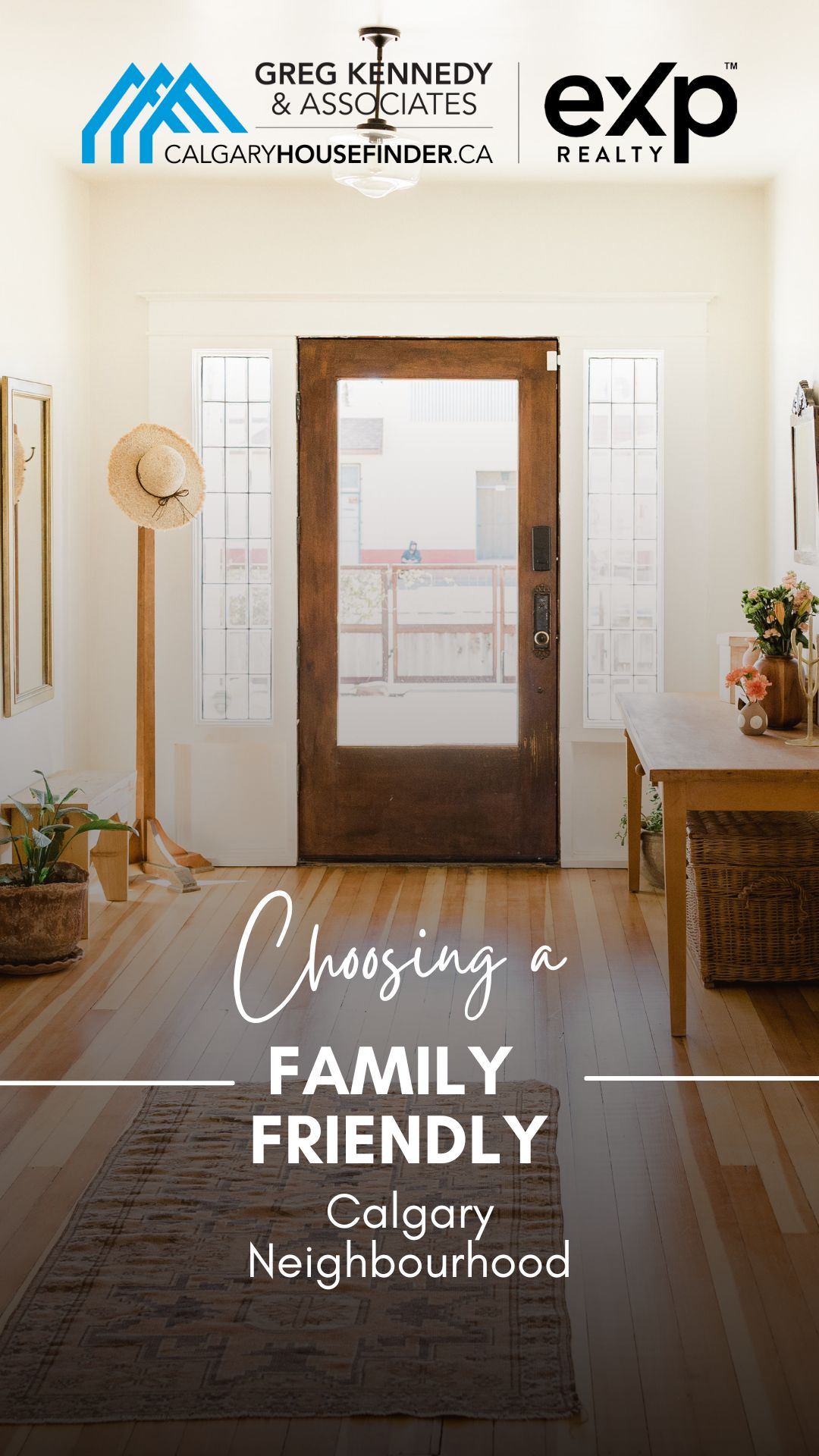 Contact us to begin your search, or start with these ideas to narrow down the criteria of your ideal property.
Family Friendly Neighbourhoods in Calgary
Calgary is filled with diverse neighbourhoods, each offering its own benefits. To decide where you want to live, ask yourself:
How long a commute am I comfortable with?
What types of hobbies, amenities, and outdoor recreation do I want nearby?
Is quick access to downtown a priority for our family?
As you think through these questions, it will help you narrow down which quadrant in Calgary is the ideal location for you. From there, browse through out community profiles to learn more about the schools, shopping and dining, real estate, and more in each area or contact us with any questions.
Many families living in Calgary choose to live a masterplanned community that is specifically designed to provide a family friendly lifestyle, by providing unique amenities throughout the neighbourhood that allow you to live the lifestyle you want. These amenities commonly include a manmade lake, clubhouse, fitness center, community pool, playgrounds and sport courts, skating rinks, walking paths, community events and more.
Think Ahead
After choosing a few neighbourhoods that are the right fit for your family and your lifestyle, begin making a list of your criteria for the home itself. It is helpful to consider both your current wants and needs, and your future plans.
Some questions to ask yourself about future plans that may impact your home purchase include:
How long do I hope to live in this home?
Do we plan to welcome more people into the home, including another child, an aging parent, or another relative?
Do I hope to work from home, start a small business, or do anything else that might require dedicated space in the home?
Will this home work for my family when my children enter adolescence or young adulthood?
Do I plan to live here after retirement, and if so will this home accommodate my needs as an aging adult?
No one can tell the future, but thinking ahead and doing your best to anticipate your future plans will help you make a decision that suits your needs both now and later.
Distinguish Between Wants and Needs
Shopping for a new home can quickly become an overwhelming process. As you view the options available on the market in Calgary, you may find yourself distracted or overwhelmed if you don't have a clear list of wants and needs for the home.
Make sure you are clear with yourself about your needs, or the "must-haves" you are looking for in a home. This might include:
Maximum commute time
Number of bedrooms and bathrooms
Outdoor space for a pet
Multiple living spaces
A home office space
It is also helpful, especially if you are shopping for a home with a partner, to identify some top wish list items. These are things you could live without, but would be major icing on the cake. When you know ahead of time what both you and your partner would love in a home, it can help you make a confident and efficient decision to put in an offer when you see it.
These things might include:
A fireplace
Hardwood flooring
Mature trees
Granite countertops
Crown moulding
After moving in, you can transform a home to include many of your wish list items and make it into something the whole family loves. Knowing what you're looking for can help us guide you to the right property for you, and help you make a decision you feel confident about.
To learn more about finding homes for sale in Calgary, contact us any time!
Start your search here through the most popular neighbourhoods and see the newest listings below.
Search Popular Neighbourhoods