Chimneys: The Heart of the Home
Posted by Gregory Kennedy on Monday, March 16, 2020 at 3:42 PM
By Gregory Kennedy / March 16, 2020
Comment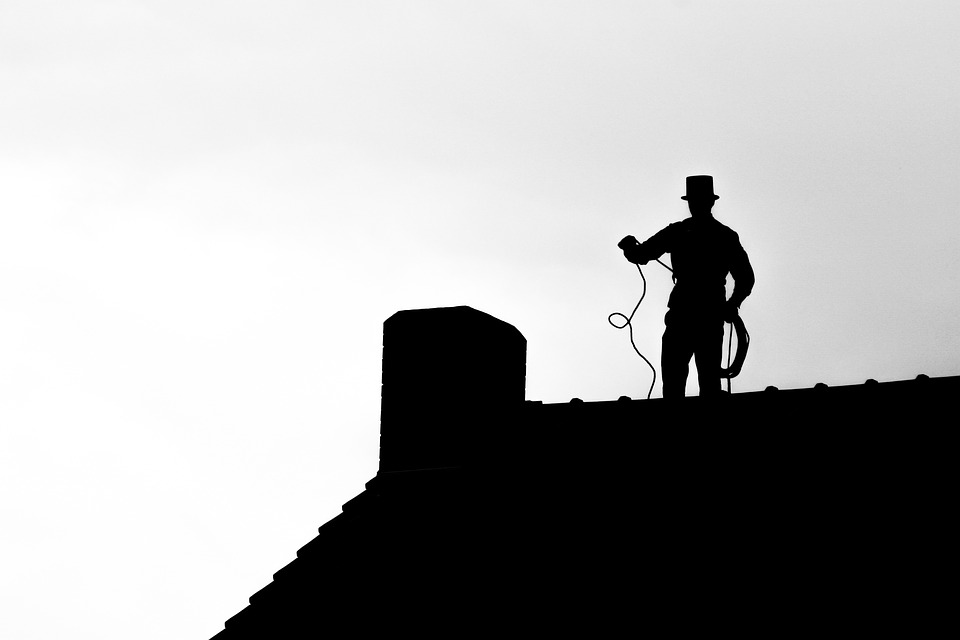 Before the emergence of modern heating or lighting solutions, the fireplace was the heart of the home. Also referred to as the hearth, it was the place from which heat, light, safety, and even food could be shared. The warm area in front of crackling wasn't just a good place to read a book under a blanket - the fireplace has acted as a central gathering space in the home for generations of families around the world.
But whether you have a wood-burning stove, a fireplace, a pellet stove, or some other form of a home-heating solution that requires a chimney, spring is the time to think about maintenance. After a long, cold winter (and many fires), creosote builds up in a chimney, which can lead to trouble if not properly maintained. If you live in Calgary and have a fireplace, read on to learn more about maintaining your chimney.
Seasonal Maintenance
Not only is a fireplace associated with positive images like family gatherings and good conversations, logs crackling in a fireplace also happens to represent a sustainable energy source. Unlike fossil fuels, new trees can be grown relatively easily, and as electricity costs continue their slow upward climb, fireplaces remain a popular heating source, in many cases costing less than other modern methods.
However, the more you use a fireplace, the more it needs to be maintained. The best time to clean out a chimney is before the start of what is referred to as "the burning season," which is essentially any time outside of winter. You can attend to this task anytime, but as long as it is completed before fall rolls around again, you should be ok.
Many people perform a traditional spring cleaning every year, so why not add cleaning the chimney to your list of to-dos? All it takes is a call to a local chimney sweep to solve the problem, and because summer is typically low-season for fires, they're usually available and easy to book for a visit to your home.
Why Clean the Chimney?
If you don't clean your chimney regularly, it can result in the accumulation of creosote on the inner walls of the chimney over time, which can lead to an increased risk of carbon monoxide poisoning. It can also lead to chimney fires or the production of other hazardous smoke that can enter your home and threaten the health of your family.
Without regular maintenance, over-use of a chimney can also damage or otherwise corrode the chimney cap. The Chimney also acts as a hiding spot for all kinds of animals and pests, large and small, so regular maintenance will also help you avoid an unpleasant encounter with a family of raccoons, squirrels, bats, birds or rodents.
It is recommended that chimneys be inspected (and usually cleaned) every year, so we would highly recommend that you call a local-area Calgary chimney sweep for advice on the subject.
How Much Does it Cost to Clean the Chimney?
The cost of cleaning your chimney will always depend on the specifics of your home (and the amount of time since your last cleaning), but generally speaking, chimney inspection and cleaning will cost between $125 and $250. A good cleaning will be relatively quick, taking less than an hour.
If you're interested in an alternative cleaning method, you can also use chimney sweeping logs, specially designed logs that contain a chemical catalyst that can reduce the early stages of creosote buildup by up to 60% with repeated use. However, it's important to note that after a certain period of time, these logs become ineffective. While early on in the buildup process, creosote flakes can easily be brushed away, later on, the flakes harden into a tar-like glaze that can only be removed by specialists.
Call In the Pros
You've spent a lot of time and money buying and maintaining your home, so when it comes to chimney maintenance, it is often best to use a professional, especially because of the relatively low cost of hiring one. However, if you live in the Calgary area, don't have a chimney, but would love to buy a home with one, then check out Calgary House Finder.
With a great selection of homes in and around Calgary at a variety of price points, you'll be sure to find the right home with the right amenities. With their help and advice, you and your family could be enjoying evenings by the fire in no time!