Calgary Farmer's Market
Posted by Greg Kennedy on Monday, March 6, 2023 at 10:52 AM
By Greg Kennedy / March 6, 2023
Comment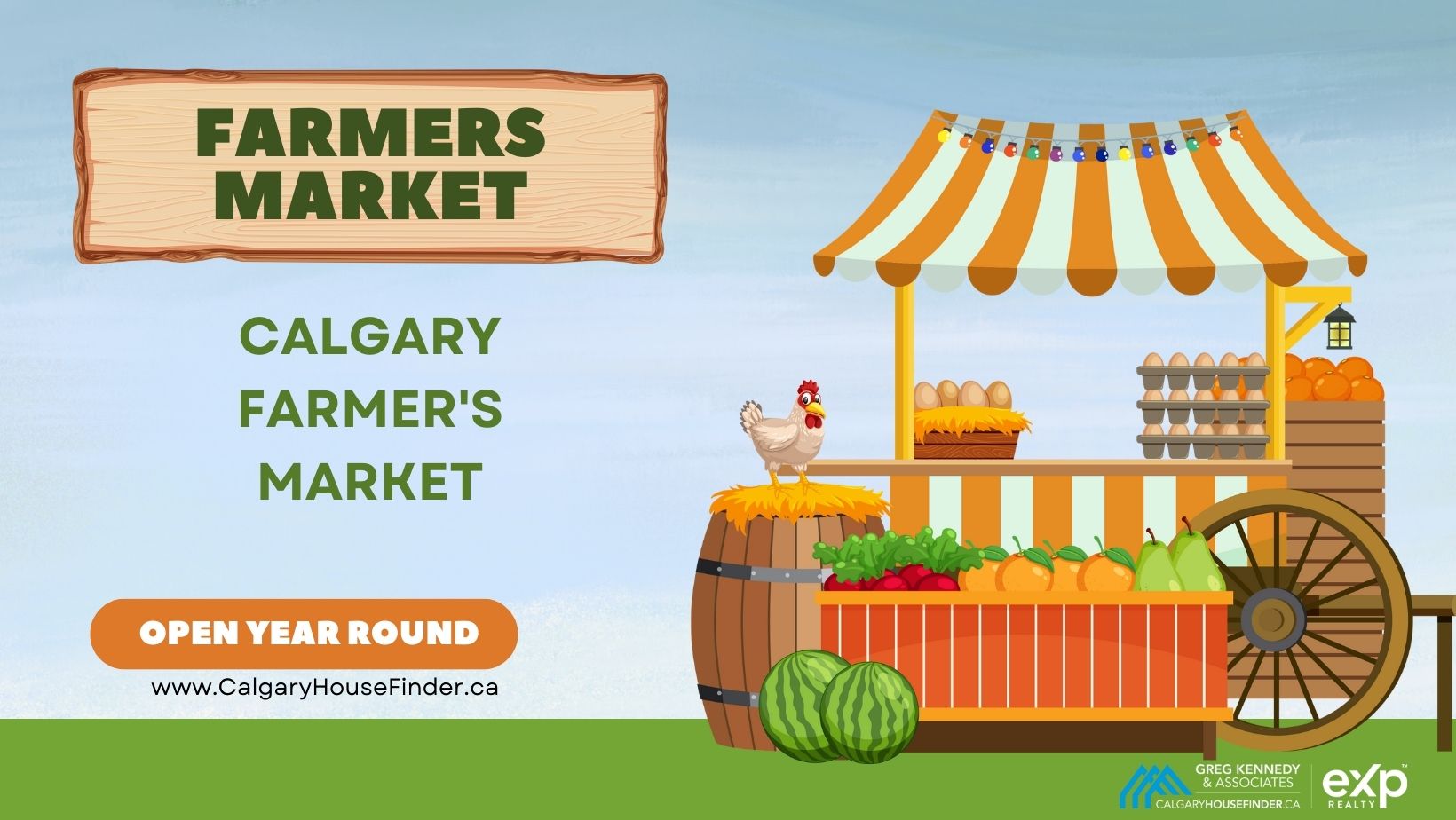 One of the best places to spend a weekend in Calgary is at the farmers market. With two locations on Blackfoot and Heritage or Stoney Trail and 16th Avenue, it's easy to enjoy this favorite amenity any time because it's open year round. With fully indoor facilities, Calgary offers a unique opportunity to enjoy a farmer's market even if snow is blanketing everything outside.
The more you learn about Calgary, the easier it is to understand why people love living here. To learn more about finding your home in Calgary, contact us any time.
Here's what you need to know about checking out the Calgary Farmers Market.
What kinds of vendors will I find at the Calgary Farmers Market?
There are over 75 local vendors at the Calgary Farmers Market, spread among the two locations. Some vendors have a booth present at both locations while others are only located in one, so check out their individual location maps if you have a specific vendor in mind that you would like to find.
If you are looking to buy produce and groceries for the week, there are plenty of vendors offering just that. You will also find a wide variety of handmade good, arts and crafts, and prepared foods. In the food hall, you can choose from 20 locally owned restaurants with an eclectic variety of dishes, offering something for everyone.
What's the difference between the two Calgary Farmers Market locations?
You will find many of the same vendors and features at both locations, with free parking at both. This means you can choose whichever is the more convenient location for you without worrying that you will miss out on something major.
Is the Calgary Farmers Market kid-friendly?
Yes! There are plenty of fun things to do with kids in Calgary, and the farmers market is definitely one of them. In addition to just being a fun place for kids to learn about local farmers and small businesses, try new things, and explore in the community, there are some features that are specifically designed to make it a fun experience for kids. Check out the two story atrium or the Barnyard Kids play area!
Why shop at a farmers market?
A farmers market provides a shopping opportunity unlike any other. Take the time to meet other Calgarians, support local businesses, and try new things. Not only will you likely find fresher products and exciting new things to bring home, this is a great way to become involved in your local economy and support your neighbours.
Where can I park at the Calgary Farmers Market?
There is free parking available at both Calgary Farmers Market locations, and public transportation makes it easy to visit without a vehicle if you would prefer to avoid parking.
Is the Calgary Farmers Market wheelchair accessible?
The market does not provide wheelchairs, but it is fully accessible. All wheelchairs and strollers are welcome! Calgary's awesome public transportation also provides access to both market locations.
To learn more about living in Calgary, contact us any time.