What You Need to Know About an Appraisal Contingency in 2023
Posted by Greg Kennedy on Sunday, March 19, 2023 at 9:19 AM
By Greg Kennedy / March 19, 2023
Comment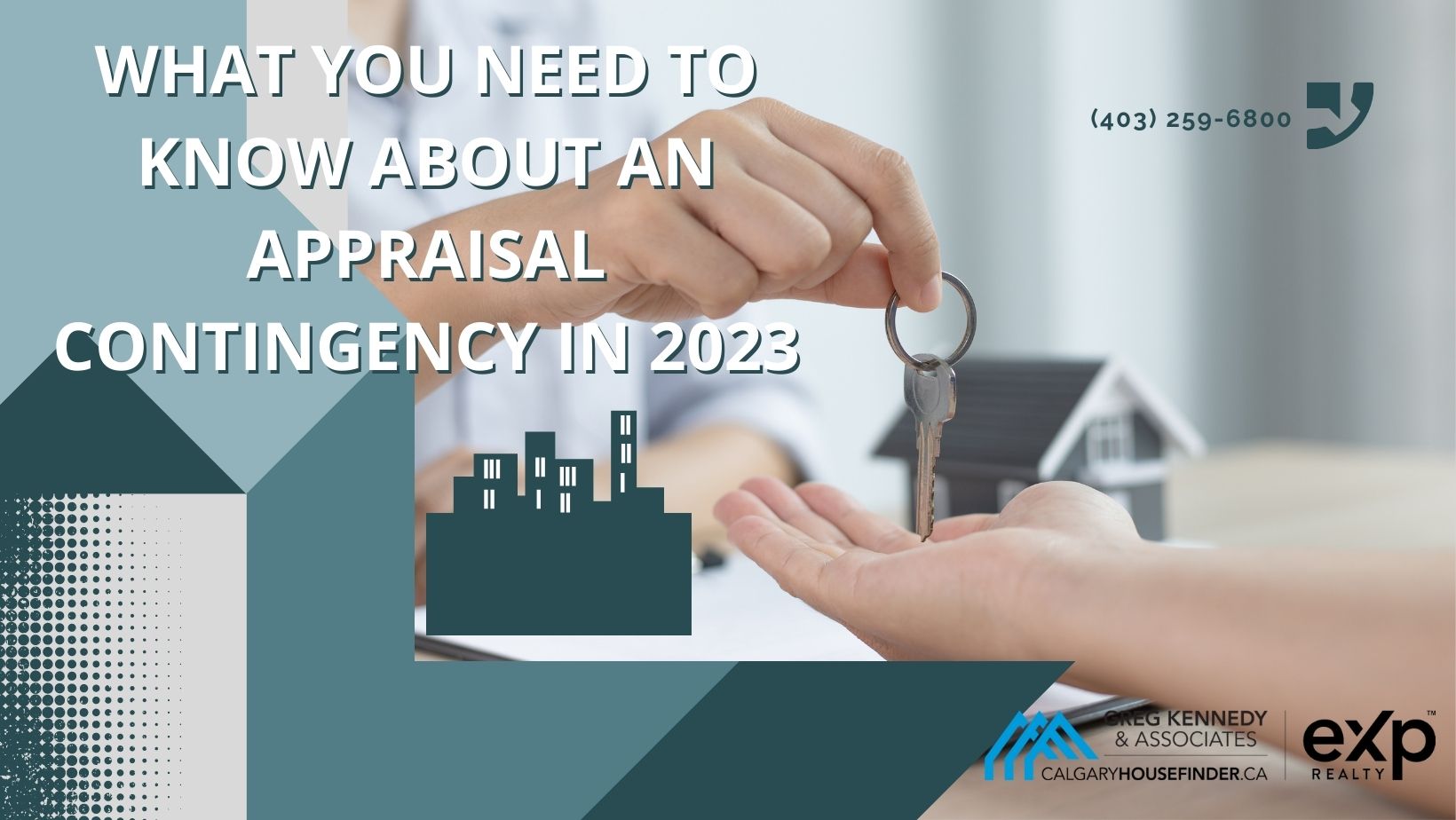 An appraisal contingency is a clause in a buyer's offer that can make a significant impact on how the real estate transaction plays out. Make sure you are informed about what this means for you, either as a buyer or a seller, so you are prepared to make confident decisions as you move toward your real estate goals this year.
One of the best things you can do to confidently buy or sell real estate is to choose a qualified local expert you can depend on. If you are still looking for that team of real estate professionals in Calgary, we are ready to help. Contact us any time to learn more
What is an appraisal contingency?
An appraisal contingency is a cause many buyers will put in the contract when they make an offer on a home. In many cases, this contingency will be required by the buyers' lender to avoid taking on unnecessary risk. The appraisal contingency essentially says the offered price depends on an appraisal coming back at or above the price. If the appraisal report says the home is worth less than the offered price, the appraisal contingency allows the buyer to get out of paying more than the property is worth.
Should I accept an offer with an appraisal contingency?
An appraisal contingency alone is no reason to not accept an offer. This is one of the most common contingencies, and many buyers must include it because of their lender. In some hot seller's markets and unique situations, it may be wise to avoid accepting offers with an appraisal contingency, which is why it's always best to have an agent you can trust. However, in most cases, this is a contingency that protects parties involved in a real estate transaction to ensure that a property is sold for a fair market value.
What happens if the appraisal comes back lower than expected with an appraisal contingency?
If an appraisal report comes back lower than the offered price when there is an appraisal contingency, there are a few ways the transaction can move forward:
Buyers can back out of the deal
A new price can be negotiated to reflect the appraised value
Buyers can put more money down to maintain their funding source
A second opinion can be sought from an additional real estate appraiser
What happens if I think the appraisal came back lower than it should?
In some cases, the appraisal report may come back with a number that is not only lower than the offer, but seems far lower than it should be. If this is the case, either buyer or seller can dispute it and pay to have an additional appraisal done by a different appraiser.
While appraisals do follow guidelines that should mean they come out with a similar end result, it is possible that two appraisers may come back with different numbers. If you have your heart set on a property that comes back with an appraised value that will not work for your financing, it may be worth getting a second opinion. The same is true if you are selling the home and are confident, supported by your real estate agent's professional opinion, that the initial appraisal is too low.
Want to learn more about the home buying and selling process in Calgary? Our team of local experts would love to help. Contact us any time. We specialize in listing Calgary houses for sale and specifically Airdrie homes for sale and all Okotoks houses for sale.