7 Amazing Reasons to Move to Calgary
Posted by Gregory Kennedy on Wednesday, June 15, 2022 at 11:13 AM
By Gregory Kennedy / June 15, 2022
Comment
Calgary is one of the best places to live in Canada, a city that is perfectly suited to both single professionals and young families. If you are considering relocating to Calgary and are still on the fence, consider these 7 reasons to make the move.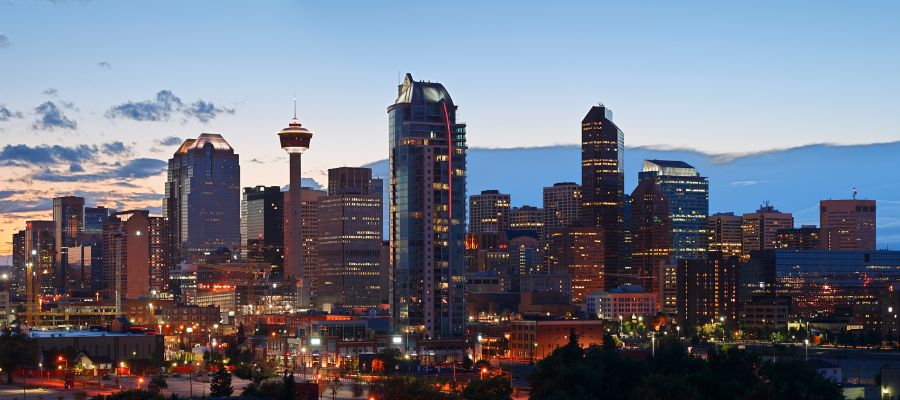 1. Calgary is close to many other destinations
Travel to major vacation destinations from Calgary is relatively easy. Banff National Park, Canmore, and Edmonton are all immediately accessible for a day trip. Just 3 hours away is the US border, and just over the border is Glacier National Park. Even Vancouver is just a 10-hour drive away, near enough for a road trip.
2. Calgary is ideal for outdoor recreation
If you love to play outside, Calgary is a perfect home town for you. You will never run out of gorgeous places to explore, for hiking, mountain biking, and fishing in the summer and skiing, snowmobiling, and ice skating in the winter. Calgary is home to 8,000 hectares (nearly 20,000 acres) of parkland. There are 800 kilometers of running and cycling pathways in the city. Canada Olympic Park is located in Calgary. The list of ways to enjoy the great outdoors in Calgary simply goes on and on.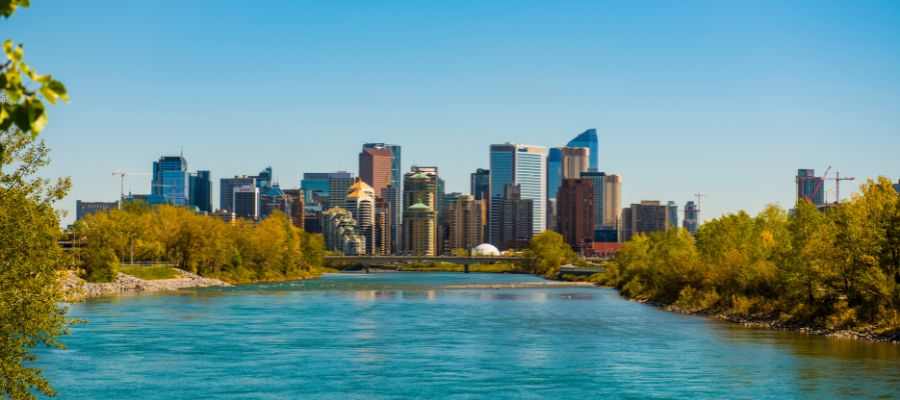 3. Calgary has been rated one of the cleanest cities in the world
In 2007, Forbes rated Calgary one of the cleanest cities on the planet, and in 2014 Calgary received the same honor from Mercer Global Financial. With minimal air pollution and an abundance of recycling programs in place, you can expect Calgary to stay clean even as the population grows. It also doesn't hurt that there are hefty fines in place for littering, keeping residents and visitors motivated to clean up after themselves.
4. Calgary has excellent health care
There are more physicians per capita in Calgary than that national average, making health care for the whole family accessible. The Alberta Health Care Insurance Plan is widely admired, and is one of the reasons people love living in Calgary. Whether you have ongoing health issues or just crave the peace of mind of easy healthcare accessibility, Calgary is a great option for you.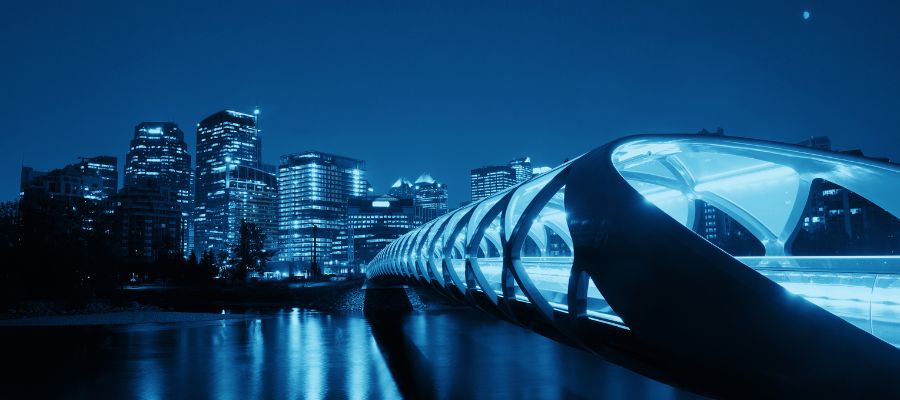 5. Calgary has a good public transit system
In spite of having many quiet residential areas, Calgary residents enjoy access to city-wide public transportation that is environmentally friendly, affordable, and convenient. Calgary's light railway (C Train) is powered by electricity generated by wind farms, offering a clean alternative to driving your car into the city. Park and rides for busses and trains are located throughout the city, and the C Train is free throughout downtown Calgary. Getting around the city without a personal vehicle is entirely possible, making Calgary a little more affordable and a lot more green.
6. Calgary is walkable, even in the winter
Calgary is a walkable city, where living downtown is entirely accessible without a car between the C Train and bridges connecting major buildings. Even in the winter, Calgary residents can walk throughout downtown on the Plus 15 Skywalk. The extensive, covered walkway system is named for how high it is off the ground: about 15 feet. It is the world's biggest collection of footbridges, connecting many major Calgary buildings via covered and heated pedestrian-only walkways.
7. Calgary has low sales tax
There is no provincial sales tax in Alberta, so living in Calgary the only sales tax you will pay is the Federal Goods & Services Tax. By contrast, residents in Ontario or Quebec pay about triple what Calgary residents do. If affordability (or shopping) is important to you, Calgary is one of the best places to live in Canada.
To begin your search for your Calgary home, start with us. Contact our office any time and explore our community profiles to find your ideal Calgary property.
Planning to Move? Check out the Newest Calgary Listings Here