6 Ways to Make Your Winter Landscape More Appealing
Posted by Greg Kennedy on Sunday, October 23, 2022 at 9:08 AM
By Greg Kennedy / October 23, 2022
Comment
Winter is a season of no colors or textures, as most plants go dormant as the weather turns cold. The snow covers the roads, cars, trees, and infrastructures. Perhaps, the only thing you can see is a white or gray environment. But you can exchange boredom with coloured landscapes that will illuminate the dark season. Here are ways to make your winter landscaping look great if you want some winter interest.
PREPARING YOUR LANDSCAPE FOR THE COLDER MONTHS
Before winter, you must take preventive steps to maintain your landscape. These steps include preparing your garden to stop the spread of fungi during winter, saving you money in the spring. The strategy will also help you add spring and summer decorations to your yard.
REFRESH YOUR MULCH
A mulch should not be more than 1.2-2 inches thick. Perennials can store their roots warm under the soil to bloom in spring. Also, covering them up with mulch will keep them moist. There are many ways you can mulch your garden by yourself.
MOW THE LAWN ONE LAST TIME
Leaves and debris rot and spoil the garden soil. Keeping your yard clean is a way to maintain your lawn's health throughout the winter. It is easier to clean up immediately after the left drop. The work will only become problematic if you let it stay for a long time. These dirty can block drainage, causing flooding on the landscape. In addition, cleaning the leaves in your yard will help your plant absorb sufficient water and nutrients. Finally, you can use this opportunity to trim overgrown trees or shrubbery and remove dead plants.
FOCUS ON BARK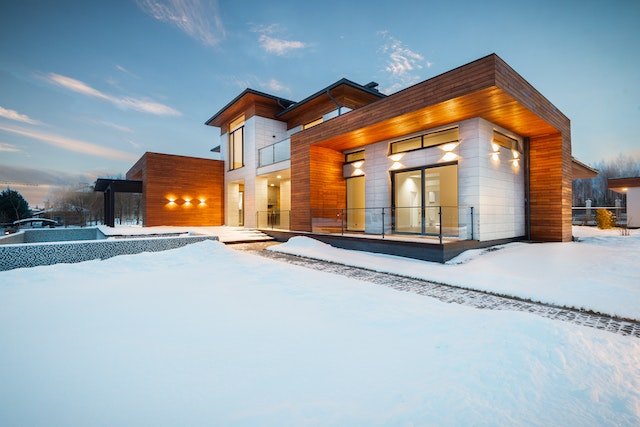 It is a good thing that deciduous trees lose their leaves during the winter. These trees shed all their leaves, leaving their trunks and branches. You can also locate ornamental trees with distinctive and attractive bark. In addition, there are small trees and shrubs, such as dogwood shrubs and birch trees. These trees offer peculiar winter colors and textures.
CONSIDER EVERGREEN
Evergreens are the best winter landscape decoration. They add different colors, such as yellow from Gold Thread false cypress, blues from blue spruce, and other in-between colors. They also make good sense in the aspect of design. They are suitable for a winter landscape and a seasonal focus plant. You can combine two or more evergreens to get a broader yard. Always include an evergreen plant when investing in new buds.
CLEAN TOOLS AND EMPTY FUEL
Plug your host into a water source with a heavy flow to flush dirt from your tools, such as shovels, spades, rakes, and other outdoor equipment. Remove grass from your mower, maintain clean fuel lines, and empty the gas chamber in mowers, leaf blowers, and trimmers. Winter is also the time to ensure your tools are ready to return to work. Doing everything, like putting gas in the snowblower, will benefit you during the cold and prevent slippery trips.
For more information on upgrading and updating your curb appeal, whether you are selling or not, contact us for specific tips. More homeowner tips:
Should You Update Your Home Before Selling?
Ready to List? Start Here