6 Tips To Sell Your House Quick
Posted by Gregory Kennedy on Friday, December 21, 2018 at 6:27 PM
By Gregory Kennedy / December 21, 2018
1 Comment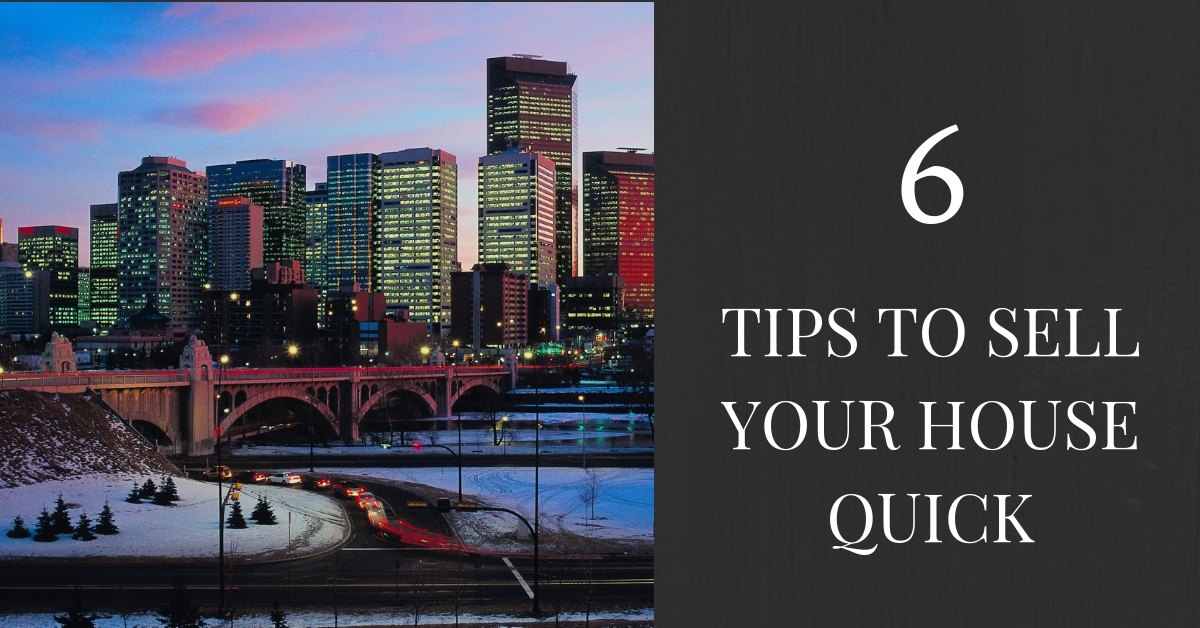 Six Tips To Sell Quick
If you are in the property investment business, then you will want to sell your homes fast. Forbes says that when staging your house to sell you can get you as much as 17 percent more money than not staging.
What is even better is that 95 percent of homes with staging sell in less than 12 days. Before you are ready to sell your home, we have six things that you should do to fix up the place ahead of the staging crew to ensure that you get the bids.
Paint Everything Neutral Tones
This tip is probably the one you hear the most often, but it is so true. When you have an open house, you want potential homebuyers to envision themselves in the house.
Bold paint colors can be bad, you can unintentionally alienate some of the people at the showing. With neutral tones, buyers can think of all the possibilities of customizing the home to the look they want. Neutral does not have to be bland.
Use color in the furnishings and stick to gray, beige, and shades of white for the walls and trim. Buyers want a house that is fresh and clean. Nothing does that better than a new coat of paint inside and out.
Make The House Bright And Refreshing
Dark corners and poorly lit rooms are unappealing. When you want buyers to give your house serious thought, then bring in the light. Use sheer curtains to open up a smaller room.
Installing new windows or painting the trim can make a huge difference in how the house feels. Skylights are other items that will let more natural light into an otherwise dingy space.
HGTV says that one way you can get more light into the house is to trim the hedges and trees back. A good pruning not only improves the curb appeal, but it lets more sunlight hit the house. Cleaning the windows right before the showing and replacing light bulbs with brighter LED lights and more wattage will make your home cheerful too.
Upgrade The Kitchen And Bath First
HGTV says that buyers are finicky about kitchens. It may cost a few thousand to upgrade the appliances and give the cabinets a new look.
Even if you toss in a new counter for a couple thousand, you will still be well under the ten grand buyers could ask you to lower the final price if you leave the room alone. In the bathroom, you can pick and choose which items you want to replace.
It is not necessary to do a gut job. You can install a pedestal sink in a small bath or add a dual vanity and sink in master baths for great appeal.
Spiffy Up Your Outdoor Living Spaces
Curb appeal is how you will get your buyer in the door. You only get a few seconds to make a good enough impression to get people to walk in on open house day. If your yard is not up to par, then many prospecting buyers will drive off before they even park.
To get the most bang for your buck, add cozy seating areas and accents like pillows with bold pops of color. The more inviting the porch, the more likely buyers will want to look inside.
Update The Fixtures And Faucets
Nothing makes a house look cleaner and fresher than paint except shiny, new lights and door pulls. When people walk into a kitchen or bath that is clean and bright, then they feel like the home was cared for properly and maintained.
It does no good to paint the whole place and put old, dirty knobs back on the cabinets and drawers. A little extra effort and money will go a long way in this department. New light fixtures do not have a chance to date the house and turn away people who are looking for a modern or contemporary style. In luxury homes for sale, new bells and whistles are a must.
Stage The Entire House
Partial staging makes your home feel incomplete. Most agents advise against staging only a room or two. This approach makes the house feel underwhelming.
You can turn off a buyer who feels like you only spent enough time and money to get people to walk into the door when you just dress up the entrance. Complete the house by staging outside and in.
By using these six tips from the experts, you improve your chances of selling your home in less than two weeks. Potential buyers want to walk into a house that is inviting, clean, and ready for occupancy. To avoid alienating any group of individuals, use neutral tones, update faucets, and paint the entire house.
Necessary repairs like fixing broken sidewalks and replacing gutters or roof tiles always come before cosmetic applications, but you will most likely sell your house faster if you fix it up and then stage it. When you are in a tight market, these tips can be the difference between selling and sitting on the market.
For more information about buying a home in Calgary or selling tips contact us today.