6 Things to Look for in a Neighborhood
Posted by Gregory Kennedy on Friday, January 7, 2022 at 10:56 AM
By Gregory Kennedy / January 7, 2022
Comment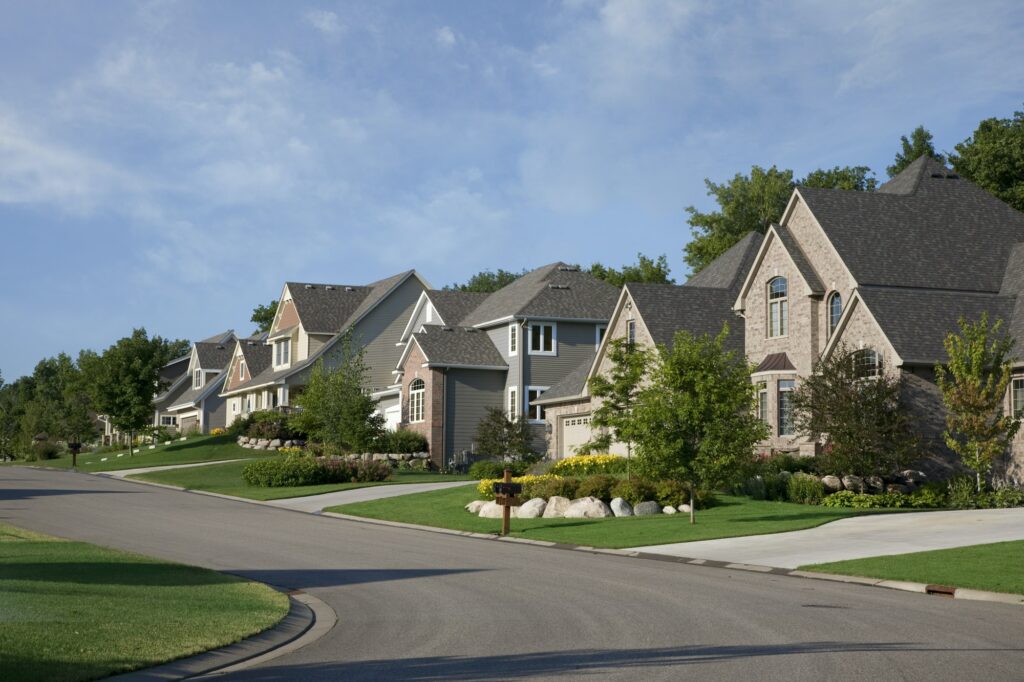 When you are ready to relocate, choosing a neighborhood is one of the most important factors in your move. Do you know what to look for in a neighborhood?
The location of your home is the one thing about it you won't be able to change, so make sure you choose a home in a neighborhood that suits your preferences and needs.
Keep reading for 6 things to look for in a neighborhood.
1. Safety
The safety of the neighborhood is a primary concern for many homebuyers. One thing you need to look for in a neighborhood is a low crime rate and a reputation for safety.
Look at the street lighting. How well lit is the neighborhood, and is the property you are considering near to a well lit area?
Is there a neighborhood watch in the community? What are the crime statistics in the area? If you see a resident walking their dog or mowing their lawn, consider asking them how they feel about the safety of the neighborhood.
2. Commute
Take into account your commute from the potential home. Not just your commute to work, but also to an airport if you travel regularly, to the location of your hobbies, or to your kids' extracurricular activities.
Even if you work from home, you likely will visit the same places on a regular basis. Maybe you intend to see a physical therapist in town or expect to take monthly business trips. A quick search can tell you what you can expect for the commute to any regularly visited locations.
3. Community Parks and Walking Paths
If you have kids or dogs, or if you just enjoy being outside, make note of the walking paths and community parks in the area. Good parks, paths, and trails are something to look for in a neighborhood.
Are the sidewalks well maintained? Are the playgrounds in good condition? How close is the home to parks and trails you would enjoy frequenting?
4. School District
One factor you cannot change about the potential home is the school district it is in, so a good school district is definitely something to look for in a neighborhood. Ask your real estate agent about the school district and research the test scores and reputations of schools in that district.
Even if you do not have children, you plan to send your children to private school, or your children are past school age, the school district is relevant to you for resale value. A less than desirable school district does not have to be a total deal breaker, but it's important to understand that it may affect your property value at resale or refinancing.
5. Shopping, Restaurants, & Entertainment
Make note of restaurants, shopping, and entertainment nearby. Consider how far the grocery store(s) you expect to frequent are from the home, and whether there are any restaurants or coffee shops nearby that you could see yourself enjoying.
Are there any event venues nearby? How about nightlife? You may consider the presence of these to be pros or cons depending on your lifestyle and the level of noise and traffic you are comfortable with.
6. Medical Facilities
Whether you expect to need medical attention regularly or not, quality medical facilities are something to look for in a neighborhood. Find out which hospitals are nearby and what their reputations are.
Consider whether there will be primary care providers that are in your health insurance network near to the property. If you will need to establish care with any specialists, how close are they to your potential home? Many people do not mind a commute for the right provider, but you will want to be informed about these factors as you make your decision.
When you are ready to relocate, we are ready to help. Contact us today to get started!