6 Fun Indoor Things to Do in Calgary
Posted by Greg Kennedy on Tuesday, December 6, 2022 at 7:16:27 AM
By Greg Kennedy / December 6, 2022
Comment
It's no secret that wintertime in Calgary can get pretty chilly, but that's no reason to stay cooped up inside. With fun winter festivals, world class ski runs, and plenty of indoor attractions in the city, you don't have to spend the season waiting for the snow to melt. Instead, check out this fun things to do indoors in Calgary and add them to your winter calendar.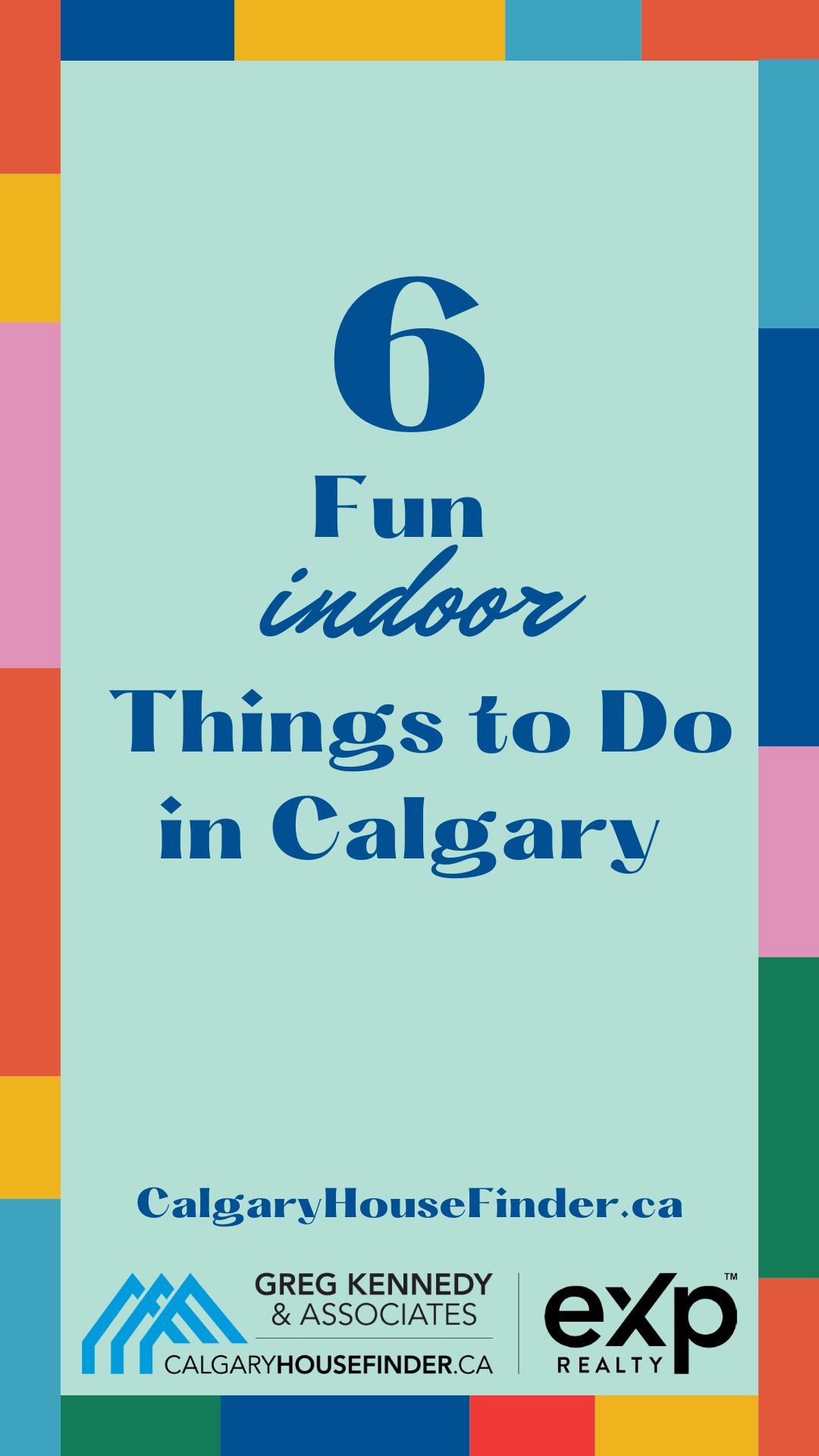 Looking for homes for sale in Calgary? We can help! Contact us any time to learn more.
The Rec Room
Meet up with friends at The Rec Room for a night of friendly competition. A gamer's dream, the multi-story space features shuffleboard, ping pong, arcade games, virtual reality, video games, and a Top Golf Swing Suite so you can play any way you like. They also have a partnership with food delivery services so you can satisfy any craving and stay a while. This is the perfect alternative to a night out at a bar, with just as much fun in a totally new environment.
B-Line Indoor Bike Park
Fun for cyclists of any level, B-Line Indoor Bike Park is the perfect place to ride your bike without factoring in wind chill. The facility features foam pits where you can safely practice your flips and tricks, tracks for every skills level, and a dedicated beginner section. If you don't have your own gear, no problem; rent anything you need when you get there.
Studio Bell
Home of the National Music Centre, Studio Bell is the perfect place to learn more about the history of music in Canada and even enjoy a chance to make some music of your own. Studio Bell was created to inspire a love and appreciation for the importance of music in all of our lives, offering inspiring and hands-on exhibits that are fun for the total novice or the advanced musician.
Fort Calgary
Learn some of the fascinating history of the city at Fort Calgary. Built in 1875 by the North West Mounted Police (NWMP), it now serves as an interactive museum where visitors can learn all about the Canadian Pacific Railway, colonialism and reconciliation with Indigenous cultures, historic means of sharing the news, and more through interactive exhibits. Special seasonal events take place all year long, making learning fun and engaging for Calgarians of all ages.
Calgary Tower
For the best view of the city without braving the cold, visit Calgary Tower. The massive tower can be seen from around the city and will take your breath away when you reach the top. For a special evening, book a reservation at the tower's restaurant and enjoy the nighttime skyline, or plan an afternoon visit to take in the panoramic views.
Go Go Golf
If you love to golf, but your favorite course is covered in snow, head over to Go Go Golf. Book a tee time in one of their golf simulators and plan a night out with friends or a competitive date night. More than just a virtual driving range, Go Go Golf calls itself an upscale golf lounge, with over 150 world-class golf courses to choose from in the simulators and a full menu of delicious food and drinks that can be delivered.
To learn more about living in Calgary, contact us any time.