4 Reasons to Consider a Condo in Calgary
Posted by Greg Kennedy on Monday, October 10, 2022 at 8:23 AM
By Greg Kennedy / October 10, 2022
Comment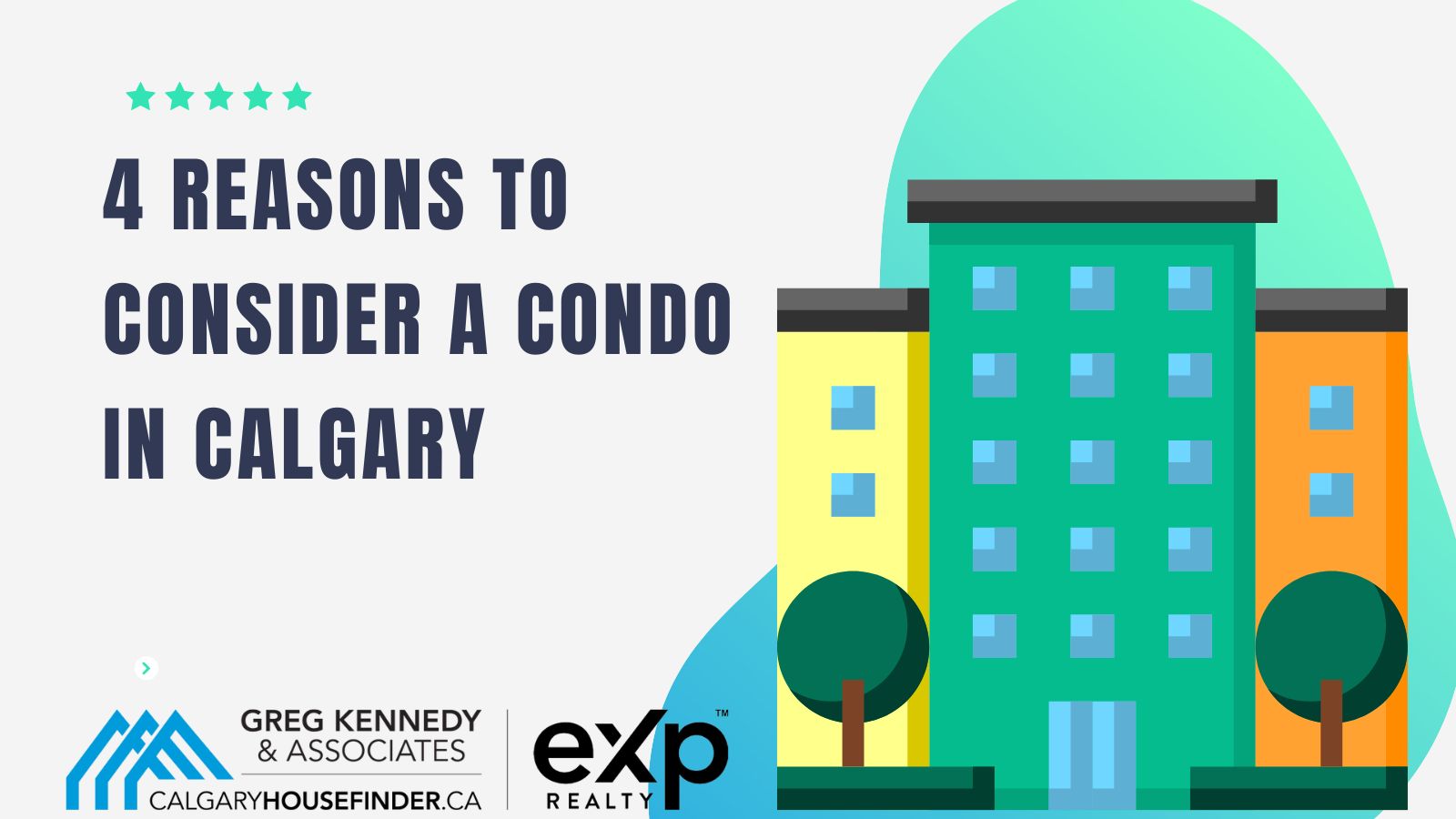 Buying a home is a complex decision-making process, requiring you to ask yourself a list of questions, get mortgage pre-approval, and set aside substantial time and energy for the process. One of the best things you can do for yourself in the home-buying journey is lean on the experience and knowledge of a seasoned agent. We'd love to help you find your ideal home in Calgary, so contact us any time to get started!
If you are ready to buy a home in Calgary and are not exactly sure what you are looking for yet, you may want to consider a condo. Calgary has a variety of condo and townhome communities, ranging from established communities to brand-new developments. There are plenty of pros and cons to living in a condo, so we've put together a list of 4 reasons you might like living in a Calgary condo.
1. Condos expand your options
When you open up your home search to include condos, you expand your options significantly. Condos generally have a lower price point, which means you will greatly extend the list of properties that are within budget.
This also means you may be able to afford a home in a neighbourhood you love, where the detached single family homes are a bit out of budget or where your offer may be up against significant competition. If you have taken the time to decide where you want to live, what your must-haves are (for example, how many bedrooms and bathrooms you need), and what your budget is, adding condos to the list of potential homes will simply provide you with more suitable choices.
2. Condos are low maintenance
Many people find that they love the low maintenance lifestyle that a condo provides. Most condos have a small yard or no yard at all, meaning you can remove yard work from your to do list. The condo management also is generally responsible for seasonal maintenance like irrigation blowouts, gutter cleaning, snow removal, and landscape services in common areas.
If you travel for work, you may find this is particularly appealing. It is also a major benefit for those with limited mobility or who are simply too busy to deal with a high maintenance property.
3. Condos often provide a quicker commute
There are many condos located close to downtown Calgary, providing an affordable option for those who want a quick commute into the city. While there are also single family homes in and near downtown Calgary, these properties are generally in very high demand and can be out of budget for many typical first time buyers. A condo can be the perfect way to buy a home in the location you want, without going over budget.
4. Many condo communities offer great amenities
Condo communities offer some of the best amenities. Most condo owners enjoy access to fitness facilities, clubhouses, private pools, and more. This can make getting to know your neighbours easy, and allows you to eliminate your gym membership or other subscriptions from your monthly budget.
To begin the search for your Calgary condo or to learn more about becoming a first time homeowner, contact us any time!