3 Ways to Enjoy Nature in Calgary All Year Long
Posted by Greg Kennedy on Monday, January 30, 2023 at 9:33:24 AM
By Greg Kennedy / January 30, 2023
Comment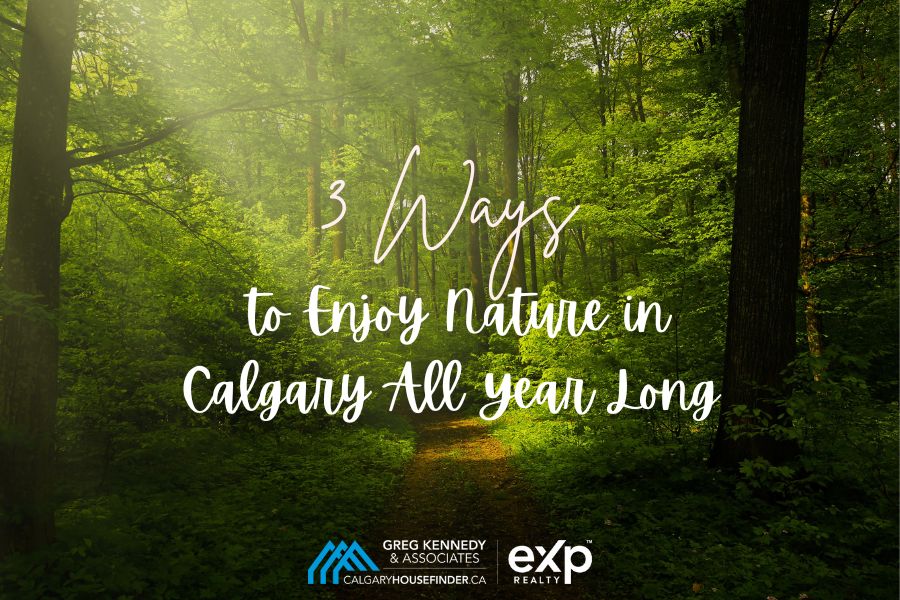 Whether you are new to Calgary or have lived here for years, there's always something new to experience. One of the reasons people love living in Calgary is the diverse array of fun things to do, from seasonal festivals, to outdoor recreation, to nightlife, to day trips around Alberta.
Considering a move to Calgary? We can help you find the ideal neighbourhood to meet your criteria, and walk with you every step of the way to find the new home you are dreaming of. Contact us any time to learn more.
If you are looking for something fun to do on a weekend in Calgary, check out these 3 unique Calgary attractions that allow you to enjoy nature, not matter what time of year it is.
Devonian Gardens
It's no secret that winters are long and intense in Calgary, but that doesn't mean you have to miss out on beautiful plant life during this part of the year. Located in the heart of downtown Calgary, Devonian Gardens is a botanical oasis that thrives all year round indoors.
Step inside the bright, naturally lit space that features 500 trees, 50 varieties of plants, a 900 sq. ft. living wall, fountains, fish ponds and a playground to climb and explore. The whole family will enjoy this refreshing escape, where the best of the outdoors are preserved indoors to enjoy any day of the year.
Maintained by the City of Calgary Parks service, the botanical garden covers an entire city block. Host a special event or wedding in the garden, or simply stop by to enjoy the beautiful and refreshing atmosphere. There is a grand piano open to the public in the terrace for anyone to play, and plenty of space to enjoy a picnic lunch throughout the garden.
Calgary Horticultural Society
With a strong mission to offer gardening education to the Calgary community, the Calgary Horticultural Center is the perfect place for Calgarians of all ages to learn and explore. Plan to visit for one of the center's two annual signature events, or stop by throughout the year for workshops, tours, and educational conversations about gardening in Calgary's unique climate.
If you are interested in supporting the mission of the horticultural center to educate the community and support the health of Calgary through the growth of the gardening community, consider becoming a member. Participate in plant shares, community gardens, special events, and engaging workshops to continue growing in your love of gardening or help your children get excited about their own gardening endeavours.
Inglewood Bird Sanctuary & Nature Centre
Since 1929, the Inglewood Bird Sanctuary & Nature Centre has been providing a safe haven for migratory birds in Calgary. Surrounded by bustling downtown Calgary, the sanctuary has been a peaceful home for 270 bird species throughout almost a century of history. In addition to some of the best birdwatching in Calgary, the nature centre features educational events, rotating Indigenous art exhibits, and scenic walking trails to explore.
During the summer, children ages 4 to 12 can enroll is summer camps that explore the nearly 60 acres of nature sanctuary, and birding adventure courses are available to the community each July and August, as well.
Ready to learn more about living in Calgary? Contact us any time.