3 Tips for Selling Your House in Calgary this Year
Posted by Greg Kennedy on Wednesday, January 18, 2023 at 10:02:11 AM
By Greg Kennedy / January 18, 2023
Comment
The real estate market is ever-shifting, and this can be a source of stress for people hoping to sell their homes this year. If that sounds like you, keep reading for 3 tips to successfully sell your home. With the right strategy and a team of professionals you can trust, selling your home in Calgary does not have to be a stressful experience.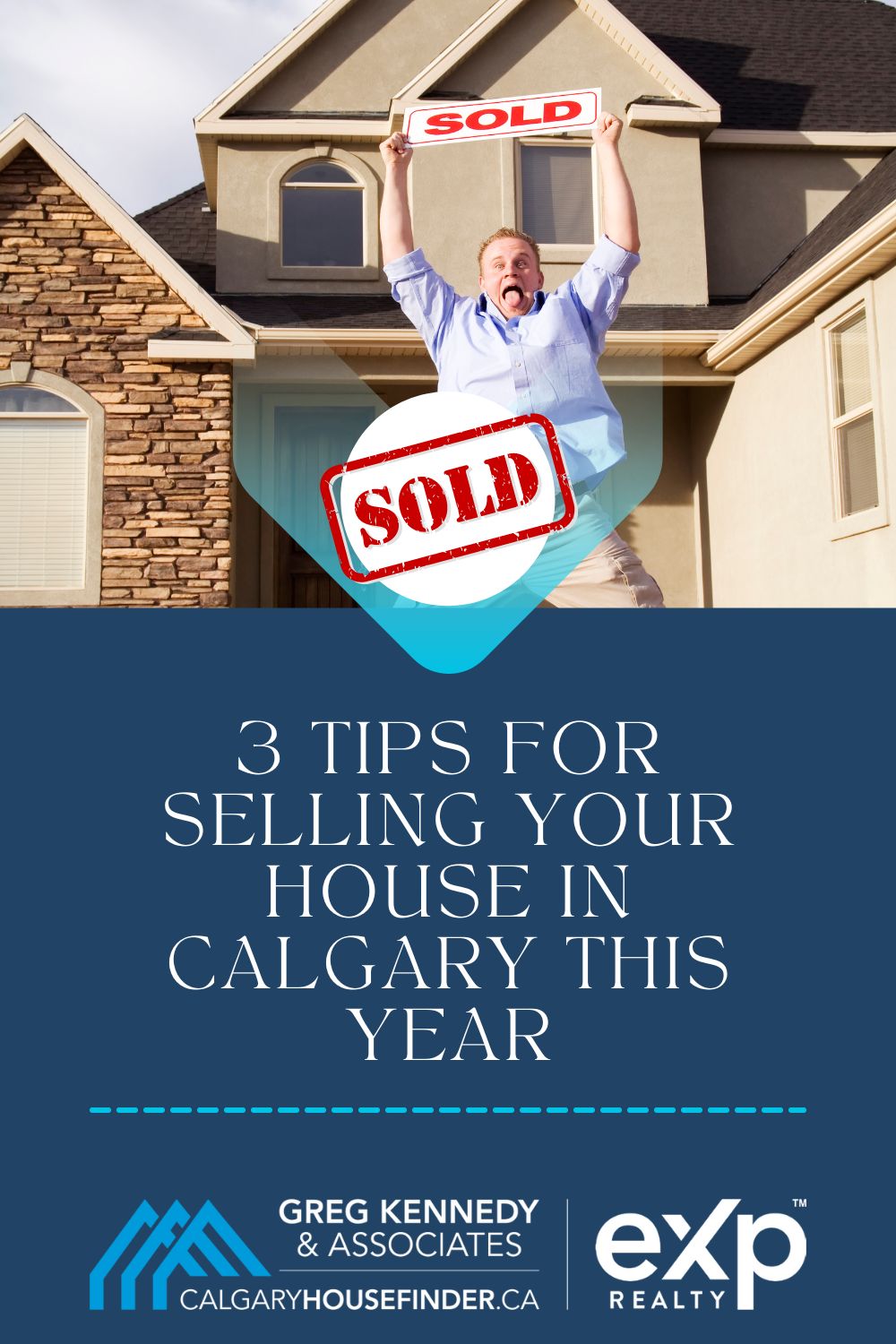 To learn more about how we can help you find your ideal buyer and enjoy the successful sale of your home in Calgary, contact us anytime.
In the meantime, prepare yourself for the home selling process by keeping these 3 key tips in mind.
1. Price your home right
Pricing a home is one of the most complex decisions in the home selling process. With constantly changing market conditions, the realistic value of your home changes significantly from month to month. While it is common to have an idea of what one's home is worth, it is best to rely on the dynamic expertise of a real estate professional who is working with comparable properties on a daily basis.
The danger of pricing your home too high is the chance that it sits on the market, requiring you to spend extra time on the selling process and ultimately lower the price anyway. On the other end of the spectrum, pricing your home too low may leave money on the table and give an impression of a home that is less valuable than yours actually is.
To find that sweet spot, we can get a detailed profile of the condition and features of your home, as well as how comparable properties are selling in your neighborhood. Pricing the property right is a little bit art and a little bit science, and we are here to help.
2. Compartmentalize your emotions
The longer you live in your home, or the more milestones you experience in it, the easier it is to feel sentimentally attached to it. This is a normal and beautiful part of being a homeowner. When the time comes to sell a home you feel emotionally attached to, negotiations with a potential buyer can become difficult.
This is where relying on a professional you trust can be so valuable. We can help you negotiate with your buyers for a deal that is mutually beneficial, helping you keep your sentimental attachment to your home in its place.
3. Invest in staging
Staging your home is an essential component to a successful sale for many reasons. One of the most important reasons to invest in staging, whether you are hiring a pro or investing your own time to do it yourself, is the significance of screen appeal in today's real estate market.
Screen appeal is the way your home looks in its online listing, and is almost always the first impression your potential buyers will get of the property. Staging your home to put its best foot forward in listing photos will attract your ideal buyer as your home stands out from the competition of dozens of online listings.
As the market becomes more balanced, this part of selling has become even more important. Ruthlessly decluttering, cleaning, and staging your home is one of the best things you can do to attract that ideal buyer.
Ready to find out what your home is worth, or begin the process of selling your home in Calgary? Contact us any time to get started.