3 Reasons to Visit SnowDays in Banff
Posted by Greg Kennedy on Thursday, January 5, 2023 at 11:43:32 AM
By Greg Kennedy / January 5, 2023
Comment
As the holidays come to a close, those wintertime blues can set in. If you are feeling bored and you know Calgary still has a few solid months of chilly temps to weather, consider planning a quick trip to Banff for their annual SnowDays Festival. Only about an hour from your home in Calgary, it offers fun for the whole family with entertainment you will never forget.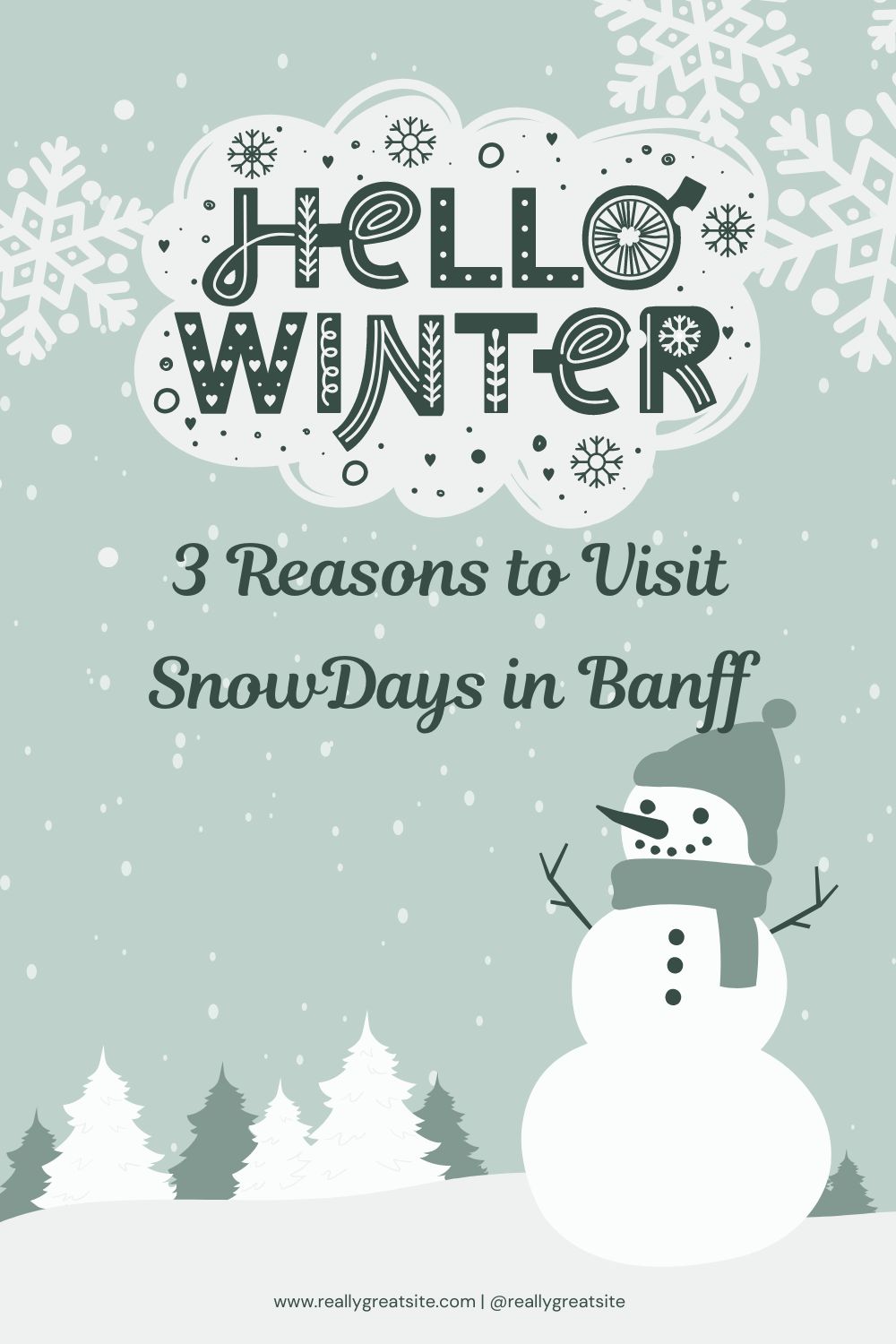 Still looking for homes for sale in Calgary? We would love to help you find the property that is ideal for you. Contact us any time to learn more.
Here are 3 reasons you should check out SnowDays in Banff.
1. It's only about an hour from Calgary
Calgary is a great place to live for many reasons, like the accessible public transportation, high quality schools, thriving job market, and diverse housing choices. If you enjoy traveling and exploring, this city is an ideal home base because of the long list of day trips you can take from Calgary.
Banff is one of those, clocking in at about and hour and 20 minutes from home. You can choose to book a weekend getaway to enjoy SnowDays, or even be there and back all in one day to enjoy the festivities and sleep in your own bed. If you decide to stay a while, there are plenty of cozy vacation rentals in the area to choose from, fun restaurants to try, and natural beauty to take your breath away.
2. There's something for everyone
Whether you are planning a romantic getaway, a quick day trip with the whole family, or looking for something to entertain your young kids, SnowDays has something for everyone. The long list of attractions will offer entertainment and a new experience no matter your physical ability, interests, or attention span.
Bundle up with a cozy drink and walk the snow sculpture trail, winding among impressive sculptures done by artists from around the world. If you visit during the first days of the festival, you can even watch the sculptors in action as they transform blocks of snow into works of art.
Spend the day letting the kids let loose in the PlayZone, open Wednesdays through Sundays during the festival. The specially designed area features tube runs, curling, a sledding hill, a fat tire bike track, and more.
If you want to explore the breathtaking scenery that makes Banff famous without doing so on foot, consider booking a sleigh ride or dog sledding tour through the area. These classic means of winter transportation are as fun as they are relaxing, perfect for visitors of any age or ability.
More Fun Things to Do in Calgary in the Winter
3. Skijoring
If you have never heard of skijoring, or you have never had the chance to watch it live, SnowDays is your opportunity. Plan your trip to Banff SnowDays to include January 28th this year, when you can catch one of Skijor Canada's performances. The exhibition will leave you clapping and speechless as you watch Alberta cowboys, cowgirls, and their horses partner with trick skiers to perform stunts through the snow-covered streets of downtown Banff.
More: Fun Winter Festivals in Calgary
There are so many reasons to love living in Calgary, and the convenient location is just one of them. Calgarians can get to Banff and Canmore to experience the attractions that bring tourists from around the globe in just under and hour and a half, and that's just one of many places to visit within a few hours of the city. To learn more about living in Calgary, contact us any time.