10 Ways to Tackle Kitchen Organization
Posted by Gregory Kennedy on Monday, September 26, 2022 at 2:22 PM
By Gregory Kennedy / September 26, 2022
Comment
The kitchen is the part of the home that tends to see the most frequent use. From meal prep to entertaining to homework help, many families find that they spend a large portion of their hours at home in the kitchen.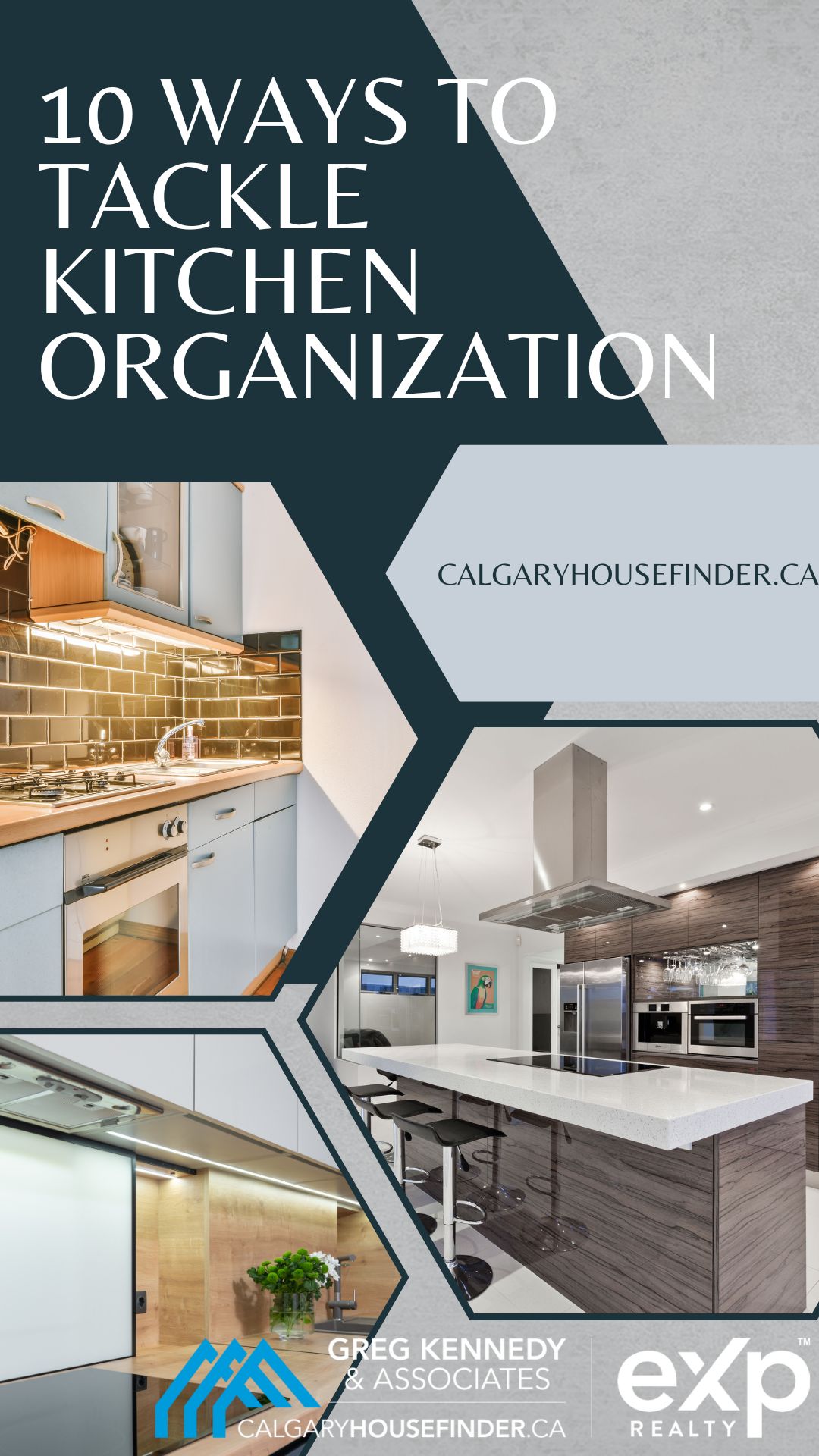 If your kitchen feels disorganized or chaotic, it can be hard to enjoy your time in it. To help, we've put together a list of 10 ways to tackle kitchen organization!
1. Divide your lids and containers
A common pain point in many kitchens is the dreaded food container cabinet. A chaotic mess of lids and containers, where it feels nearly impossible to find a match, is a frustrating and common problem.
One of the easiest solutions is buying a rack designed to organize the lids of pots and pans. Place all your container lids vertically in the lid rack, and then organize your containers by type. This might mean separating glass and plastic, or stacking similar shapes together. By eliminating the mess of lids, you will have a far more functional cabinet.
2. Add a rolling cart to tight spaces
A small kitchen can present some of the most challenging kitchen organization situations, requiring creative solutions. If this sounds like your kitchen, look around for narrow spaces that are not currently being used, next to the end of a counter or between a counter and appliance, for example.
A narrow rolling cart can be the perfect way to maximize the space and add storage. Even a cart that is just 6 inches wide is large enough to store canned goods, spices, tea and coffee, or narrow jars of pantry items.
3. Organize by most frequently used
Many people organize their kitchen cabinets and drawers by category, placing baking items together, drink ware together, etc. A more functional system is created by organizing your kitchen by most frequently used items.
Take everything out of your cabinets and place the dishes and drink ware you use daily on the shelves you can reach most conveniently. Place spices you use on a regular basis in the cabinet next to the stove. Special dishes and platters you use for holidays or entertaining can occupy a less convenient location, like the top shelves in your cabinets. The system will look different for each kitchen, but is worth the time required to personalize your own organization.
4. Mount under-cabinet hooks
Hooks can be installed under your upper cabinets, perfect for storing daily use coffee mugs, oven mitts, or other items you use regularly. Choose items that blend well with the design scheme of the kitchen to add a pop of color while increasing the functionality of the space.
5. Swap your knife block for a space saving solution
Knife blocks can take up valuable counter space, but they aren't the only way to store your knives. Consider relocating knives to a magnetic bar mounted on the wall, or in a safe caddy in a drawer. Many knife manufacturers make brand-specific organizers, so find out what goes with your knife set.
6. Consider open shelving
While some people are hesitant to install open shelving, it can be a wonderful way to marry form and function. Open shelving can double as a storage solution and a decorative element. Intersperse decor like vases, plants, or even a lamp between necessities like your dishes and glass jars of dry goods.
7. Create a kid friendly cabinet or drawer
If you have young kids in the home who use a different set of dishes, consider creating a kid friendly cabinet or drawer. Placing all plastic, bamboo, or silicone dishes in one place that is low enough to be safely accessible to kids is a great way to organize your kitchen while encouraging independence in your kids.
8. Utilize over-the-door storage
Look for a door in the kitchen that might accommodate over-the-door storage. If you have a pantry with a swinging door, this is most likely to the be the best spot for it. By adding just a bit of narrow shelving, you can create a new spice rack, organization for water bottles and lunch boxes, or space for canned goods.
9. Hang a dry erase board
Organization in the kitchen means more than just making sure everything has a place. Hang a dry erase board to organize other elements of the kitchen, like grocery lists, notes of what leftovers need to be eaten, and menu plans for the week.
10. Think outside the box, or the kitchen
Sometimes, there isn't enough storage in the kitchen for the things you need to store. If this is the case, think outside the box, or the kitchen. For example, kitchen appliances that are used only a few times a year can take up valuable counter or cabinet space when they would be just as conveniently accessible from a closet elsewhere in the house. Look around the house to see if you can free up storage space in another closet or cabinet somewhere for holiday dishes or appliances you use just a few times during the year.
For more information about owning a house that meets your family's needs in Calgary, contact us any time! For all homes for sale in Calgary, local real estate in Calgary or any homes in outlying areas, contact us today!