10 Tips for Your Smoothest Move Yet
Posted by Gregory Kennedy on Wednesday, May 18, 2022 at 1:40 PM
By Gregory Kennedy / May 18, 2022
Comment
Planning a move can be a daunting task, with so many literal and figurative moving pieces. In many cases, the best way to tackle feeling overwhelmed is to have a plan.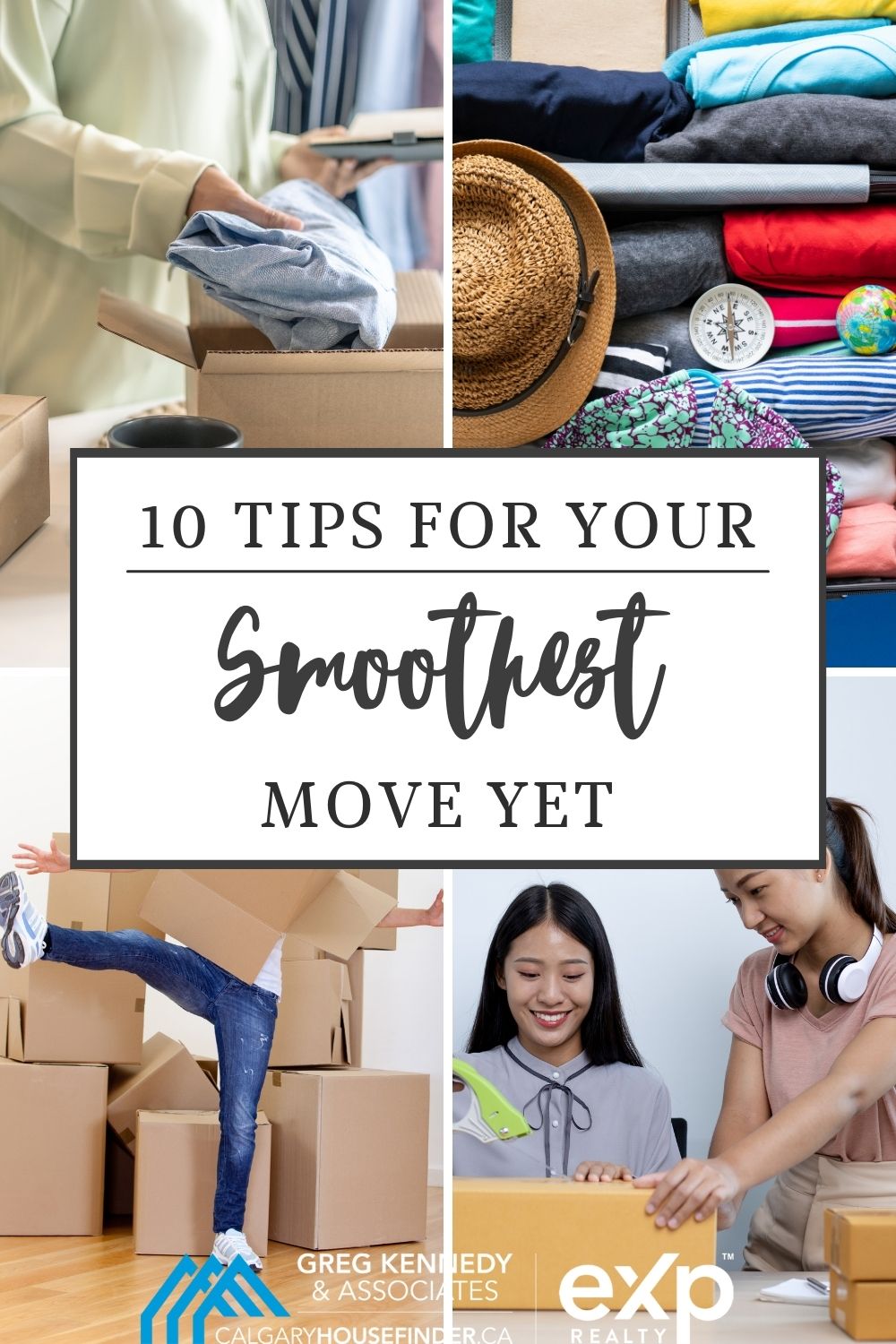 Get started on creating an organized to do list with our 10 tips for your smoothest move yet.
1. Purge before you pack
One of the best ways to maximize the efficiency of your move is to make sure you are only packing things you want to unpack in the new home. Moving is the perfect opportunity to purge your belongings, creating a pile of things to donate and things to dispose of.
2. Make a moving folder
Create a folder, or better yet a physical and digital folder, containing copies of everything you need for moving. This might include:
New address
Rental or purchase papers
Phone numbers for services you have hired
3. Pack a suitcase
To make moving easier, pack a suitcase for each member of the household before you finish packing your moving boxes. By filling a suitcase with the essentials for a weekend or so, you can eliminate the stress of trying to find your toothbrush, pajamas, or prescriptions during the move in busyness. Don't forget essential items for children, like sound machines, swaddles, or a favorite stuffed animal.
4. Book early
Any services you need for moving should be booked as far in advance as possible. Last minute challenges like trying to find movers or secure the rental of a moving truck can be a major stress. Avoid unnecessary stress by scheduling these things early:
Moving truck
Movers
Hotels
Airfare or other transportation to the new home
5. Schedule utilities
As soon as you have the information you need to do so, schedule a change in utilities. Your future self will thank you when the electricity, water, TV, and internet are already functioning on move-in day.
6. Label, label, label
As you pack boxes, label them with the room they should be placed in once arriving at the new house, not just what is inside of them. On move-in day, label each room to help your moving crew (professionals or friends and family) quickly identify where each box should be placed.
To make this process even more simple, label boxes and their corresponding future location with the same color. For example, label all master bedroom boxes with yellow, and then place a large yellow piece of paper on the master bedroom door. This color coded system will give obvious visual clues to keep your things as organized as possible.
7. Pack items in original packaging
Whenever possible, pack items in the boxes you received them in. This may not work if you have long since recycled the packaging, but if possible it is an ideal way to secure heavy, fragile, or awkwardly shaped items like small kitchen appliances, TVs, or even lamps.
8. Budget for miscellaneous expenses
Moving can be expensive, but planning ahead will minimize the stress of temporary increases in spending. Plan ahead to spend a little more on conveniences like eating out, buying disposable dishes to use while unpacking, or a babysitter for moving day.
9. Label boxes of necessities
One of the most annoying moving situations is waking up in your brand new home and not being able to find something you need right then. Label a box or two with the items you know you will need right away. These items might include:
Coffee maker
Charging cords
Toiletries and towels
Bed linens
10. Use linens to pack fragile items
Move in a way that is more financially and environmentally sustainable by using your bed linens, towels, blankets, and pillows to secure fragile items rather than buying packing paper and bubble wrap.
For help finding your ideal new home in Calgary, contact us anytime!
More Great Tips for Calgary Home Buyers and Sellers