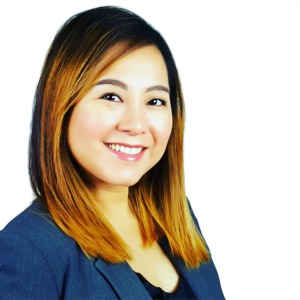 "Smart. Passionate. Diligent. Knowledgeable. Always going above and beyond."
"My clients' needs and concerns are my top priority. I want my clients to know they can rely on me to listen, understand and work hard to meet their needs. My goal is to take the burden off their shoulders and to work with their best interest in mind – all the time."
For over 15 years, Shelly has been in the customer service industry. This is where she honed her ability to understand her clients' needs and apply this knowledge to her Real Estate Profession. Her hard work and dedication, along with being genuinely likeable, gained her the trust of her clients. Shelly brings that same work ethic and dedication to her Real Estate Profession when working with buyers and sellers. Her ability to connect and identify her clients' goals and needs ensures that they will be provided with the utmost care from beginning to the end of the process and she will happily help you open the door to your new dream home.
Testimonials
Having Shelly's help while my family and I were looking for a home was incredibly helpful! Shelly was very kind and patient with us through out the whole experience. Our specific requirements (detached oversized garage, suited basement, seperate entrances, medium sized low maintenance yard)made it a little difficult to find many options to suit our needs, however Shelly managed to work around that and was able to show us exactly what we were looking for. She kept us well informed and updated through text and email, and was always quick to answer our questions and respond to emails. Overall Shelly made our first home buying experience a good one and I would gladly recommend her services.
Jacob Chase
Shelly is awesome!
We were bouncing around a few realtors until we stumbled upon Shelly. Immediately after viewing our first home, I mentioned to my partner in the car ride home that she is the realtor I want to work with. She had everything together and had a warm smile.
Furthermore Shelly listens to you, and when you speak to her there is not one ounce of judgment in her face. She understood this was our first home and that we had a budget. Not once did she make my partner and I feel there was zero chance of finding a home. She was patient, enthusiastic and respectful of our wishes. A few of the most admirable things about her as a realtor.
Further more Shelly was always punctual and organized. She had all the information about each house printed and viewing homes with her was exciting. Everything flowed and she made my partner and I feel calm throughout the exciting and sometimes nerve racking experience. She even had water in her car for us on one of the hottest days!
She is a kind and hardworking individual, and made our first time home hunt one to remember.
Thank you Shelly! We hope to work with you in the future.
Jesse and Hunica
One of the Best Agents in Calgary
Working with Shelly was very easy. I only had 4 days to find a house and she was very patient showing me 6 or 7 houses a day. She listened to what I wanted and what I didn't like. We narrowed it down to two lovely houses and was very supportive while I made my final decision.
Shelly was always on time, always smiling and was a joy to work with.
I don't think you could find a better agent in Calgary. I would not hesitate to recommend Shelly to my friends or family.
Thanks again Shelly!
Thora Clark