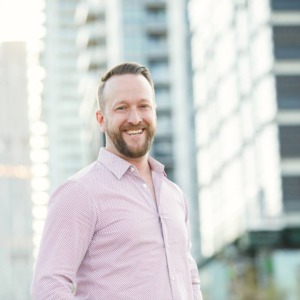 Mike Young, REALTOR®
Passionately works with people to achieve higher than expected results.
With over 17 years in customer experience, I have always dedicated myself to insure that that every customer or client that I work with, enjoys working with me, feels comfortable, has fun and receives timely honest communication.  In my years of working in the restaurant industry I have developed a keen eye for detail which is extremely beneficial when it comes to the Real Estate as you can never be to careful.
My biggest quality is care. When helping people find their first home or selling one they have grown attached to, I understand the emotion involved and will help you make the best decision that makes the most sense for you and your family.
Testimonials
Having known
Mike
for some time in a professional setting, it was an easy decision to make for us to use him as our Realtor.
Mike
was quick to get a list of properties together for us to look at, and took all of our requirements into consideration. Although we thought we already had our perfect property picked out,
Mike
kept us calm and made sure that we got to see some comparable properties first to be absolutely sure that we knew exactly what we wanted. When it was time to make an offer,
Mike
was careful about finding out what outcome we were hoping for in terms of price, and quickly negotiated a deal that we were extremely happy with.
Mike
's network of home inspectors and lawyers proved invaluable in the next steps, and overall we felt that the process was smoother than we could have previously imagined.
Mike
is attentive and cares about finding you the right house - give him a call.
Tom Watts
My experience with Michael

Young

was simply outstanding. My boyfriend and I were looking to purchase our first home together and he made the entire process fun and easy.

Mike

worked with us on a very personal basis and helped us to understand what we really wanted.

Mike

is knowledgeable and always available. He would always show up on short notice and take us to see potential homes.

Mike

treated us like we have been friends for years! He is extremely personable and a joy to work with.

Mike

also went out of his way to recommend other services to us, to ensure that we were taken care of every step of the way. We simply could not have done this without him!
Kendra Norman
As new residents to Calgary, it was important to us to find a home in a neighborhood that suited us, and fit all of our needs.

Mike

took the time to get to know us, asked all the right questions, and presented us with several areas that would work for us. Aside from location, we were shown homes that fit all of our other needs & wants, including size, features, and budget.

We had started our search on our own, looking at homes that we'd need to invest additional time and money into to get it to our 'dream home' status.

Mike

entertained this, but then also showed us completely finished homes that still fit the budget, without the investment of our time. He showed us that we could have our dream home today, instead of 6 months or a year from now, which opened our eyes to so many more possibilities.

Working with

Mike

was a pleasure. He is a true professional, with a great sense of humor and a friendly demeanor. He gave us all of his time that we needed, and was always available if we had questions or concerns. We now have our dream home thanks to him. We'll definitely use

Mike

in the future if we ever need to, and would recommend him to anyone else looking to buy a home in Calgary.
Tysin and Jess