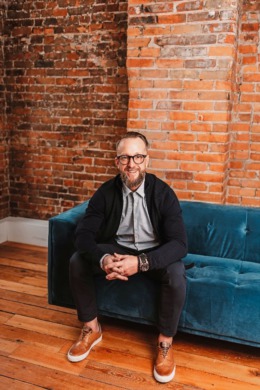 I joined Greg's team after being licensed and it was the smartest decision I could have made educationally and financially. With an emphasis on customer care, while learning the intricacies of real estate, Greg is a huge mentor, with a solid support system in place. Long-term thinking and the ability to pivot in a fast-paced environment wins every time and Greg thoroughly understands this." -Mike Young, REALTOR®
Experience: With years of experience in the real estate industry, Mike is a top producer who has helped hundreds of clients achieve their dreams of homeownership. He is licensed in both Rural and Residential real estate sales and is an expert in negotiating deals that benefit his clients. Mike's success in real estate has led him to a new role as Director of Growth and Development, where he supports the agents and works to grow the team to support business needs.
Personal Quote: "Real estate is more than just a transaction - it's about building relationships and helping people make one of the biggest decisions of their lives. As a top producer, I take pride in providing personalized attention and exceptional service to each and every one of my clients. In my new role as Director of Growth and Development, I am excited to work with my team, support the growth of it, while continuing to work one on one with my clients."