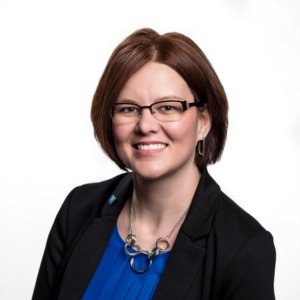 The key to making my clients happy is developing real and lasting relationships. I get to know what the client really wants and then we work together to make their dreams a reality. Utilizing the latest technology, effective negotiation skills, and excellent communication, I make the process of Selling or Buying a home seamless and enjoyable. I believe the appreciation for my client's needs and their satisfaction with the whole experience are the main reasons I have such a strong referral business!
Before my career as a Realtor®, I was a Realtor's assistant and conveyancer for a Real Estate company. I have held many positions in office administration and customer service and this experience have elevated the level of service I am able to give my clients every day.
Work/life balance is really important to me so when I am not helping my clients buy and sell homes, you'll find me and my husband Matt catching a Calgary Flames game, volunteering in the community or doing something active and fun. Giving back is very important to me so I am an avid volunteer and love to give as much as possible to the charities that are close to my heart.
If you have real estate goals, rest assured, you're in good hands – Real Estate is not just my career – It is my passion!
Testimonials
Jennifer gives everything to her clients – she made it her mission to sell my house and then help me find another one. I know she had other clients, but I always felt like I was her priority. She priced my house perfectly and it sold in 24 hours with competing offers. I'm super grateful to Jennifer and would completely recommend her to anyone buying or selling a house.
M Nielsen
Jennifer is the eternal optimist of real estate! My wife and I are…well…a little on the fussy side. I didn't keep track of how many houses Jennifer showed us, likely in the area of 30+. Some showings lasted 5 seconds and others lasted hours until the day finally arrived, the clouds parted, the sun came out and all the planets aligned. Yes, we finally found the perfect house. Jennifer closed the deal swiftly and everyone was happy. Now the new house was ready for us and it was time to sell our current house, Jennifer did all the work to get it listed and BAM, sold within 36 hours! What more could anyone ask for, really! Perfect new house and the current house sold fast. Sounds like a happy place to be thanks to Jennifer.
L&B Patkau
When we hunt for our house every weekend, we drove all the way from Mount Royal to Evergreen community which both my husband and I really wanted to reside. It took us more than two months. We want specific criteria and requirements.We almost gave up after viewing so many. Then on the last week of May 2016, we found a home and then informed Jennifer that we would like to view the place. Both of us were satisfied after viewing and my husband asked to put in the offer. They negotiated and it went through. Jennifer also connects us to the mortgage financial when did a fantastic job for us. We are so happy after all.
J&P Chan
My family moved to Calgary from Ontario, and the transition process was difficult as only one of us was able to be in Calgary for a short time during the transition which made searching for houses difficult as our time was limited. When we first contact Jennifer she immediately responded to us and was able to arrange a call to get to know us, our needs and what we wanted in a house. She made the process of finding a house much less stressful and what we appreciated most was her honesty and openness in providing her advice and guidance. Jennifer was always available when we needed her and her positive attitude and enthusiasm was infectious throughout the process. We highly recommend Jennifer to anyone looking for a realtor in Calgary and we would definitely use her again in a heartbeat.
W&L Chandler
We have recently sold our house and purchased a condominium. Our Realtor was Ms. Jennifer Hooper . We found her to be polite and knowledgeable as to our requirements and was always on hand when we needed her services. We would definitely recommend her services to anyone.
D&L Jaques
More Testimonials