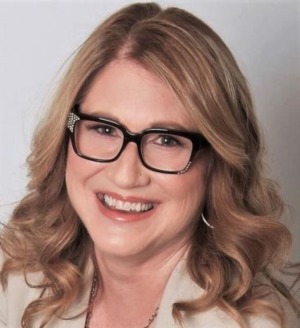 Janice Philo, REALTOR®
Over 200 Homes sold and $80,000,000+ in sales.
I am a real estate professional with varying educational and career experiences prior to following my dream of a career in Real Estate.  I am customer focused and appreciate that not all situations can be approached in a similar fashion. With both buyers and sellers, my philosophy is to ensure you first become comfortable with the process and the market. 
After obtaining my B.A., at Western University, I have spent 30 years in professional sales  in the petrochemical, advertising / marketing and consumer packaged goods industries.  My experience has included human resources, relocations, sales, marketing and negotiations of  multi-million dollar contracts.  I gained first hand experience with corporate relocations not only from the human resource perspective but also having been relocated six times throughout North America.  After enjoying  11 personal real estate transactions, I decided to turn a passion for real estate into a career.   I have been licensed with the Calgary Real Estate Board (CREB) since 2006.
You can count on my commitment to assisting you in buying or selling your new home. If you feel at any time that I am not fulfilling my commitment to you, don't hesitate to advise me immediately.  If your dissatisfaction is unresolved, you may cancel the exclusive seller or buyer representation agreement at any time.
Testimonials
My husband and I were new to the city when we met Janice and thank goodness we did! As new Calgary/Alberta residents, we were unfamiliar with the city, as well as any laws or industry regulations pertaining to purchasing a home. Janice was able to quickly and professionally assess our needs and desires, and provided advice and suggestions. She was also extremely patient with us as we requested to see many homes in all different areas of the city (some outside of the city). She never made us feel pressured to make a decision, and when contemplating a particular house, she gently steered us in the right direction, putting our own needs ahead of hers. A good example is when, into the 2nd or 3rd week of aggressive home showings, we became quite interested in a property, mainly because of its low price. We were seriously considering making an offer when she gently reminded us that regardless of price, I would not be happy in this home because of the lack of outdoor space. I realized then that I actually had never mentioned my desire for an ideal outdoor space, but that she had deduced this from her outstanding listening skills. She had quietly and astutely noticed our myriad of comments in each of the home visits. In the end, we took her advice and bought a home in the neighbourhood that she suggested – and we couldn't be happier, both with the house and the community! She has truly become our friend, and we wouldn't hesitate to seek her out again. In fact, we are only sad that we can't sell/purchase homes more frequently! We know that she will be our realtor for life!
Bill and Maria C.
Janice Philo has been our real estate agent for seven years and helped us buy and sell twice. Janice got to know us quickly. In a casual and friendly way she learned about our family, including "Joey" the canine member and how they affect our housing needs. It was easy because Janice truly enjoys the relationships that can develop while helping people sell or find their best home. In the process, we got to know Janice. She knows the business. She has experience in identifying and solving the complicated and serious issues that can appear in a single family or condominium purchase and sale. While she has faced most of the challenges than can occur, there are still events that come up in a surprising way. Janice knows how to solve problems and she has developed an experienced and expert team around her for when they are needed. We admire and respect Janice for the professional, friendly and ethical way that she approaches her work. As much, we value that over time our relationship moved into friendship. We now look forward to our dinners together and the updates on the developments in our lives. If you are reading this, you are likely considering engaging Janice to help you with your real estate needs. We can safely say that if you decide to proceed that your interests will be understood, your assets well protected and your agreed upon goals will be met. In addition you may end up with a delightful new friend in your life.
Ron & Heather B.